Jenni Yolo's Tips For Choosing The Perfect Wallpaper - Exclusive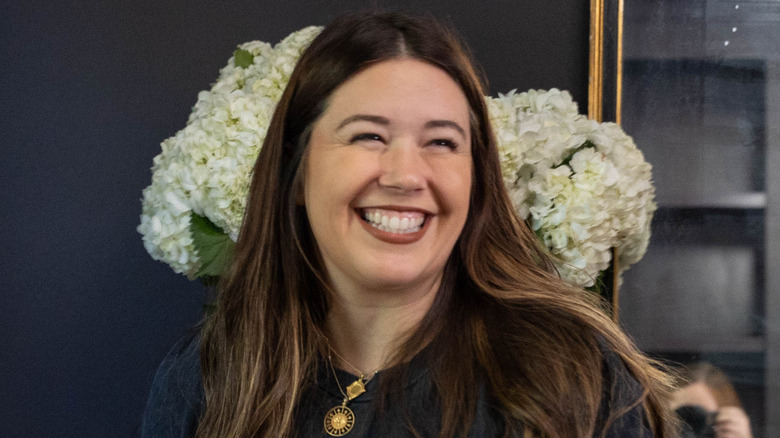 Magnolia Network
Home renovation expert Jenni Yolo is used to saving run-down properties with DIY ingenuity and a penchant for design. In fact, the Magnolia Network star revealed in an exclusive interview with House Digest that her first home was in such disrepair that it was less expensive to buy than some peoples' first car. However, unlike Yolo's foray into the world of DIY home renovation, sometimes it doesn't take a sledgehammer and a dream to breathe life into a space. In fact, all some rooms need is some new wallpaper.
"I always like to find a brand that I like working with, because there [are] so many wallpapers out there right now," Yolo said exclusively to House Digest. "If you find a brand that you really like working with, you really like their company, kind of just sticking with that and then deciding if peel-and-stick or traditional is best for your space."With bold wallpaper coming back into style, now is as good a time as any for homeowners who wish to experiment with a daring new look. However, don't ask Yolo for an unbiased recommendation. "Well, they should use my wallpaper collection with Chasing Paper," Yolo said before letting out a laugh.
Getting started with wallpaper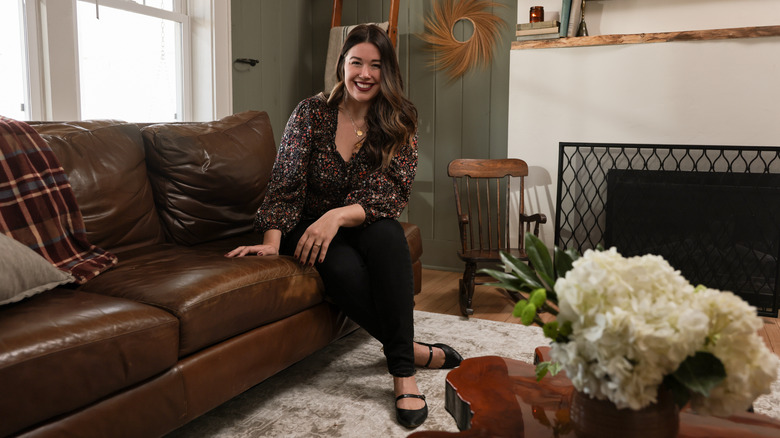 Magnolia Network
Before one questions Yolo's sneaky bit of self-promotion, it's worth noting that her line definitely has some standout designs. And, with so many innovative ways to use wallpaper to transform a room, one would imagine that plenty of homeowners will be able to put the wallpaper to good use.
"Yeah, me and my friend who runs Chasing Paper, which is a local Wisconsin wallpaper company, created a line and she has a peel-and-stick wallpaper, which I feel is the perfect thing for a DIYer because it's low commitment," Yolo explained. "It's like a giant sticker that you can put on the wall."
However, while buying wallpaper is one thing, installing it is another matter entirely. Can someone who was formerly resigned to a lifetime of bare walls harness the power of wallpaper? Thankfully, Yolo thinks so. Even so, unlike her initial foray into DIY, she concedes that some people may want to start slow before investing in enough wallpaper to cover the house.
"If you're not ready to commit to the cost for something, you can always do a smaller space. Or, you could do one wall or you could do just above or below a chair rail to kind of make it a more cost-efficient type project," Yolo said.
"Makeover by Monday" featuring Jenni Yolo premieres Nov 12 at 12:00 p.m. ET on Magnolia Network and discovery+.