The Codes You Should Know To Save Money At Target Every Time You Shop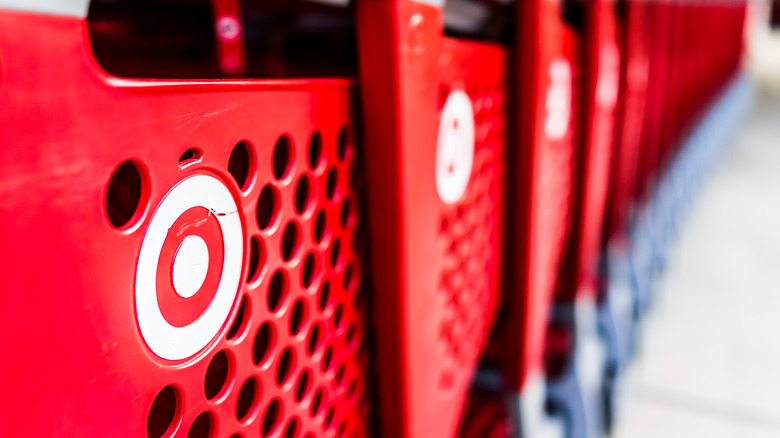 Kristi Blokhin/Shutterstock
Did you know you don't have to wait until annual or holiday sales to get great deals at Target? According to The Krazy Coupon Lady, Target has its own secret pricing system that lets customers know when an item is on sale (or if it's the last time you're going to see it on the shelves); however, to snag one of these items, you need to be hip to what each price code means. Having this knowledge in your back pocket will save you a ton of money, and the best part is you don't have to hold out until a particular sale to pick something up!
With the sky-high prices of today, we want to give you the inside scoop to make sure you're getting the greatest deals on your favorite items. If you're an avid Target shopper looking to save money, here are codes you should know every time you shop.
Target's markdown system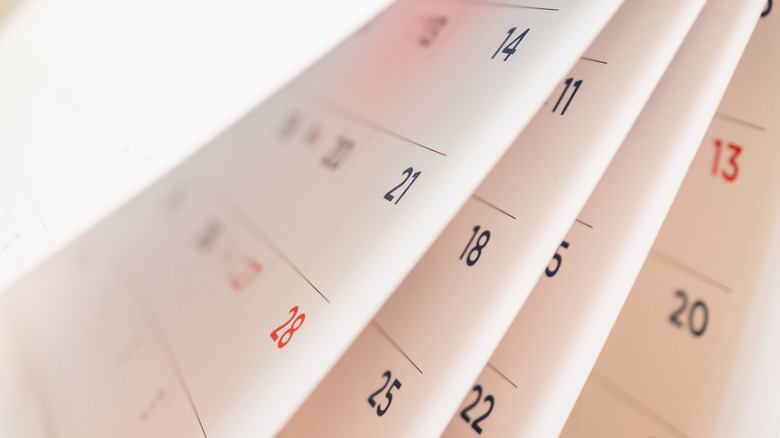 Kwangmoozaa/Shutterstock
Before we dive into the codes, it's important to mention Target's markdown system as well. The markdown cycle begins with 15% off, then 30%, then 50%, and so on and so forth until it caps off at 90%, The Krazy Coupon Lady explains. As a bonus, Target will lower prices on any excess merchandise every two weeks after the markdown cycle has started (keep in mind this differs by location and the store's inventory). Each day of the week corresponds with specific merchandise.
Monday is reserved for babies, children, and electronics; Tuesday is for women's clothing and home decor items; Wednesday marks down prices on food, health and beauty, men's clothes, toys, and gardening; Thursday offers low prices on sporting goods and luggage; and finally, Friday tackles cosmetics, jewelry, hardware, auto, and home improvement. Taking advantage of this markdown schedule is the easiest way to snag your favorite goods without waiting for a storewide sale.
Decoding the codes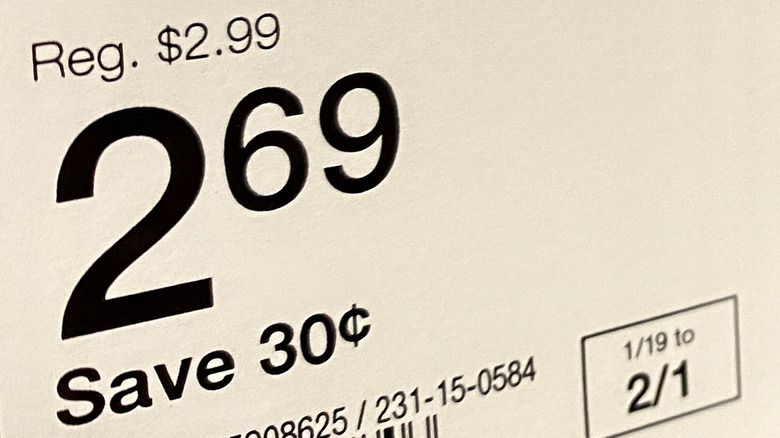 ZikG/Shutterstock
In addition to Target's markdown system, you can also save money by understanding its pricing codes. According to Real Simple, when an item has a price tag that ends in .06 or .08, it will see additional markdowns in the future. When a tag ends in .04, it's a clearance item, so you should grab it ASAP. Rather Be Shopping notes that you may also notice a number in the top right-hand corner of the price tag — this refers to the percentage taken off the item's original price. If the store carries an abundance of that item, Target may reduce its price even further the next week.
Be sure to check out the store's aisle end caps, where most of the clearance items live. It may look a bit disheveled, but if you do some poking around, you may find a few surprises (be mindful that you'll have to do some wandering about the store to find these). You may also find some merchandise marked with an "As-is" or "Repackage" sticker — grab them! Just because items have this tag doesn't mean there's anything wrong with it; it typically means the item was returned.