Walmart's Q3 Earnings Report Reflects Where High-Income Households Are Shopping Amid Inflation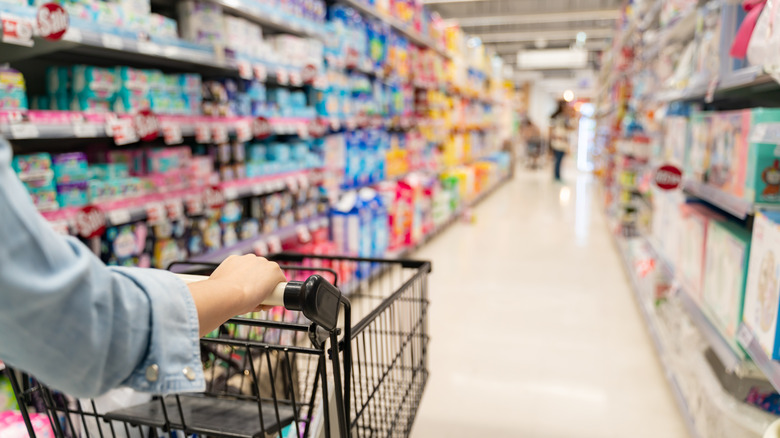 Fit Ztudio/Shutterstock
As inflation continues to increase, it is impacting families from all demographics. Although inflation tends to have a more significant negative effect on lower-income families who need to worry about keeping up with the cost of living, it's also causing a stir among high-income households, according to CNBC. In fact, it's currently their greatest economic concern as they face high interest rates, which can also increase borrowing costs and instigate an impact on asset values. This is actually the first time in history that inflation has been the highest concern for millionaire investors and some of the wealthiest U.S. families.
What does this mean? Well, for starters, it seems that high-income families are beginning to change their shopping habits drastically. According to CNN, recent reports have indicated that the wealthy have started shopping somewhere you'd least expect — Walmart. We'll reveal what has pushed this change and what high-income families are purchasing at this large, affordable retailer.
The cost of food continues to rise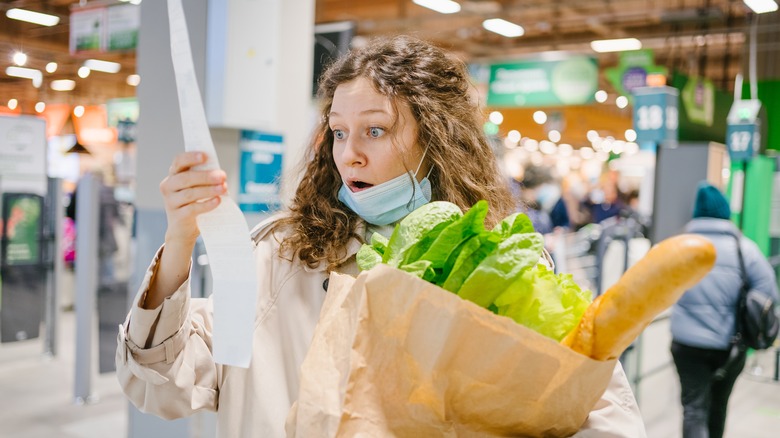 PERO studio/Shutterstock
According to CNN, Walmart experienced an 8.2% increase in sales during its last quarter, specifically at stores that have been open for at least a year. However, this increase is due to the introduction of an unconventional demographic of consumers — high-income families. The increase in sales from wealthy households is specifically in the grocery sector, especially after food prices saw a rise of 10.9% compared to October 2021. "Although times are tougher, consumers' desire for value and low-prices is playing into Walmart's hands," analyst at GlobalData Retail Neil Saunders said.
This may also explain why high-end grocery stores, such as Whole Foods, have begun to close their doors, according to Pymnts. Walmart made $264 billion from food and beverage sales in 2021, while Amazon and its subsidiaries, including Whole Foods, made about $27 billion. This may potentially become the new norm, as the U.S. Department of Agriculture predicts food prices will increase by an additional 3-4% in 2023.