When You Can Find The Best Holiday Decor Clearance Sales At Walmart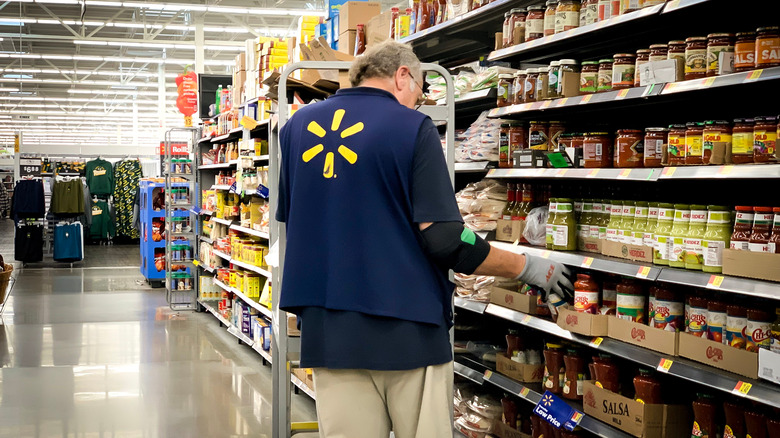 PJiiiJane/Shutterstock
Holidays seem to start earlier and earlier each year. With some retailers crediting half of their annual profit from holiday sales alone (via Khou 11), it's no wonder it's not a rare sight to see Christmas items, for example, rolled out before Halloween. While it's fun to buy new decorations, food, and gifts, the shopping spree can also get expensive — that's why it's important to learn how major retailers mark down their holiday items and when to stock up.
Walmart, in particular, has some great holiday décor clearance sales. According to Blacker Friday, the chain sells its leftover holiday items at up to 70% off, meaning you can get some great steals for next Christmas by purchasing things after this one. From lights to statues to adorable village houses, Walmart clears everything out soon after the winter holidays in order to make way for next season's stock. These sales are available both in-store and online.
The deals start December 26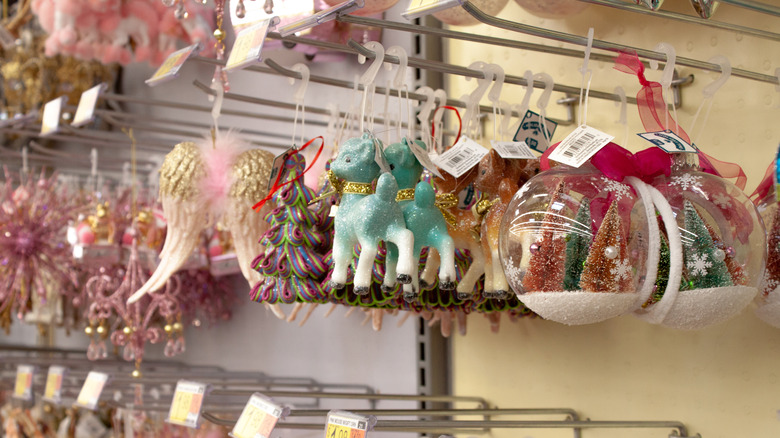 Giovanni Nastukov/Shutterstock
Holiday décor sales at Walmart can last for quite a while — sometimes past the new year. However, for the best selection (while still getting amazing deals), you'll want to head online or to your local Walmart on December 26. According to The Krazy Coupon Lady, the chain retailer marks its leftover Christmas decorations for sale at 50% off. This includes leftover ornaments, lights, trees, figurines, stockings — anything that is considered décor.
December 26 also gives the most organized in-store shelves you'll see. Once the clearance sale begins, things can get rather chaotic in those aisles, so get there early to have both the best selection and the least crazy experience. If you can't find something you are looking for, don't forget to check out online. What's not available at your local store is sometimes available online or can be shipped to you via the store's app.
If you aren't looking for any item in particular but want to peck around and see if there's anything interesting you can buy for next year's decorating, you can take your time. Walmart will continue to reduce items until certain pieces are 90% off or the inventory runs out.