HGTV Star Breegan Jane On The Biggest Mistakes Couples Make When Buying A Home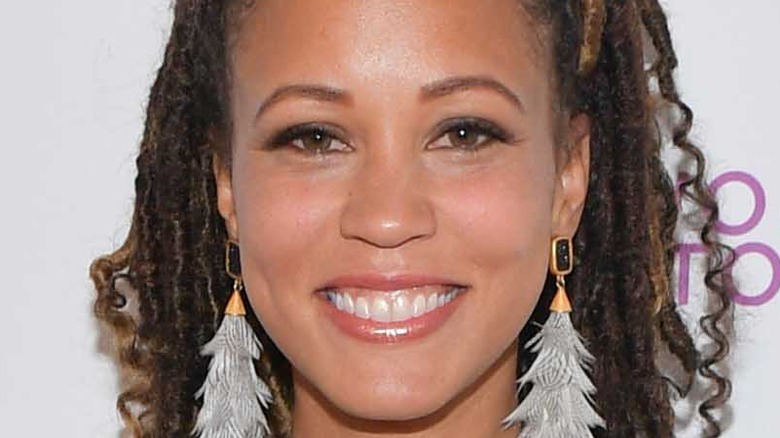 Matt Winkelmeyer/Getty Images
Whether you and your partner are first-time homebuyers or long-time real estate veterans, you understand how complicated (and often frustrating) it is to find the perfect home. In fact, 56% of homeowners agree that finding the right property is the biggest challenge in the home buying process, reports Market Watch. Between the endless listings and open houses, it seems like the journey will never end, but once you finally find a place you'd like to call home, you're probably eager to put in an offer. However, you may have overlooked a few key factors during your search.
It's better to learn about these mistakes before you have the chance to make them. Buying a house is neither simple nor cheap, so you want to make sure you do things correctly the first time around. HGTV star Breegan Jane explains the biggest mistakes couples make when buying a home. To ensure you get the house of your dreams, keep reading to find out what they are so you can figure out how to avoid them.
Huge mistakes to avoid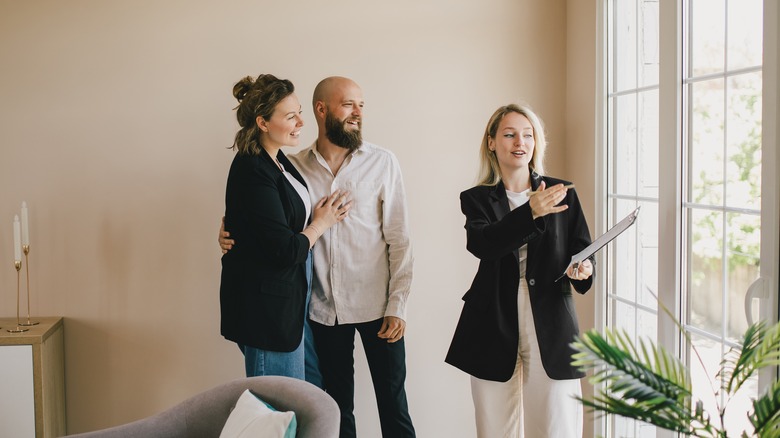 polinaloves/Shutterstock
Many couples get so excited when they see a house that has all of the cosmetic features they're looking for (granite countertops, a clawfoot tub, etc.) that they make their decision based on those factors. Unfortunately, in doing so they tend to overlook the most important elements: the home's layout and functionality, Breegan Jane tells Realtor.com. Of course, it's important you love the design aesthetic of the home, but the layout is just as important. A great layout comprises correct sizes and proportions, minimized corridors, and a good amount of storage space, says Your Own Architect. The home must also be functional, meaning it's suitable for people of all ages and lifestyles to comfortably move throughout the space, adds Abilities.com.
According to Realtor.com, Jane further explains that many couples neglect to make the most out of their property, which can up its value over time when done properly. "I'm a huge proponent of owning land if it's in the budget," the designer explains. "I've worked with couples who have had money in their budget to buy a nice fixer-upper home with a beautiful yard that could potentially have a greater property value in the future. I encourage couples to think beyond the moment, because most do not." Per Extra Space Storage, landscaping significantly boosts property value, so take that into consideration when looking for your dream home.