Karen E Laine Identifies Your Backyard's Silent Killer - Exclusive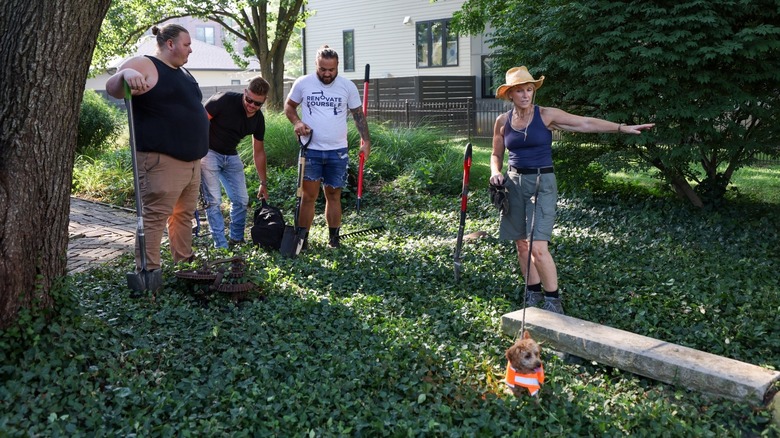 HGTV
Having a gorgeous backyard is something a lot of people pride themselves on, from lush and fragrant garden beds to bountiful vegetable crops, or simple landscaping and shrubbery. A lot of work goes into maintaining a flourishing yard and garden, and it can be very upsetting to see all your hard work go to waste because of one minor mishap.
Few are more adept at designing and creating beautiful backyards and gardens than Karen E. Laine of HGTV's hit series "Good Bones." The master gardener has transformed many a backyard from a drab plot of dying land to something functional and stunning. She even has a new HGTV one-hour special, "Good Bones: Better Yard," where she does just that. In an exclusive interview with House Digest, Karen told us all about the new special, as well as some of her expert garden care and maintenance tips — including identifying one of the biggest, silent dangers to your garden.
Invasive species need to go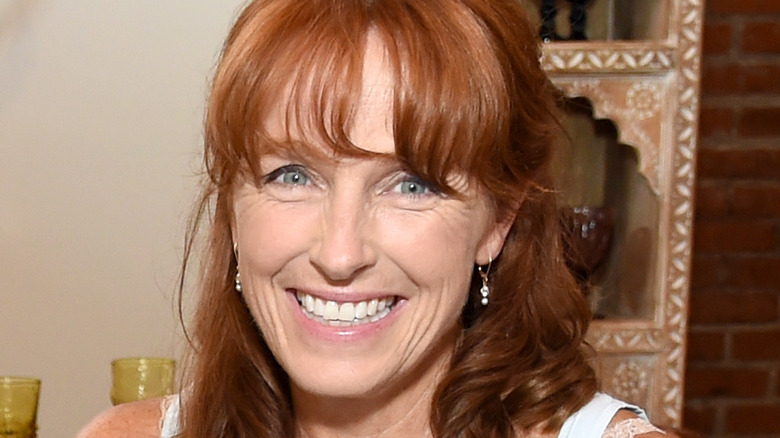 Michael Kovac/Getty Images
One of the trickier aspects of garden and lawn care is understanding how each plant affects the next — just one infested, unhealthy, or otherwise dangerous plant can ruin the entire landscape if left untreated. Karen E. Laine says one of the biggest red flags in your yard or garden are invasive species. "The one thing that is most problematic for most people are invasive species that someone put in 20 or 30 years ago before we knew that they would get out of control," Karen told House Digest. "Some of those are really tough to get rid of."
Keeping your healthy plants in a safe environment is just as important. "The other thing is the health of the plants that are in your yard," Karen notes. Specifically, she advises removing and discarding any unhealthy plants to ensure your healthy plants stay happy and thriving. It can even be a safety issue in some cases. "If you have healthy plants [and] you don't like where they are, we can move things around, but if you have unhealthy plants — especially large ones or large trees that are unhealthy — then those need to go, because we don't want them falling on you."
"Good Bones: Better Yard" is available to stream on discovery+.