Where Would People Live If They Had An Unlimited Budget? - House Digest Survey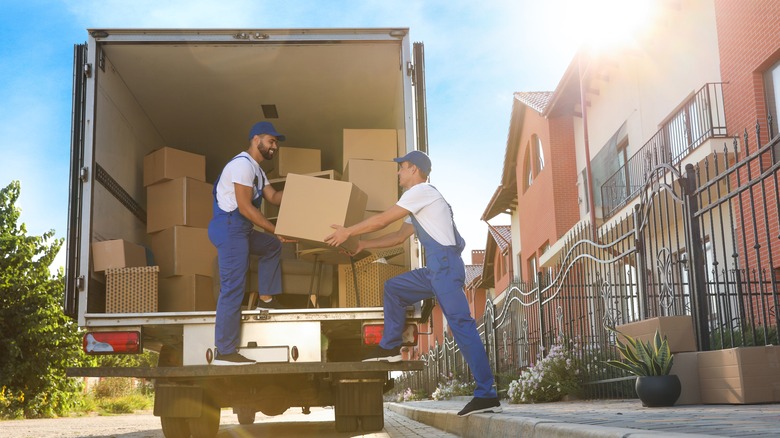 New Africa/Shutterstock
At one point or another, we're sure most folks daydream about where they would set up a home if money wasn't an issue. Whether your numbers finally hit the jackpot on the next lottery or your script was bought by a major streaming service, where would you go if you had enough money? Although apparently, it wouldn't take an enormous fortune for people to feel like they would be able to live their best life, there would be a certain kind of freedom thinking about where it could take you. A study via Nature Sustainability asked people across the globe how much money they would need for them to live their model life, and the vast majority of folks said that they would be happy with $10 million or just under that amount.
Would your ideal living situation take you to the sandy oceanside views of California? Or would you rather the bustling metropolis of Manhattan? According to Penske, the top three American cities that folks chose to move to in 2021 were Houston, Texas; Las Vegas, Nevada; and Phoenix, Arizona. But would those locations be a top pick for you if you had no ceiling to your dream home expenditures? In an exclusive House Digest survey, we asked 612 people: With an unlimited budget, where would you buy a home? The results may not be what you would expect.
The top places people would choose to live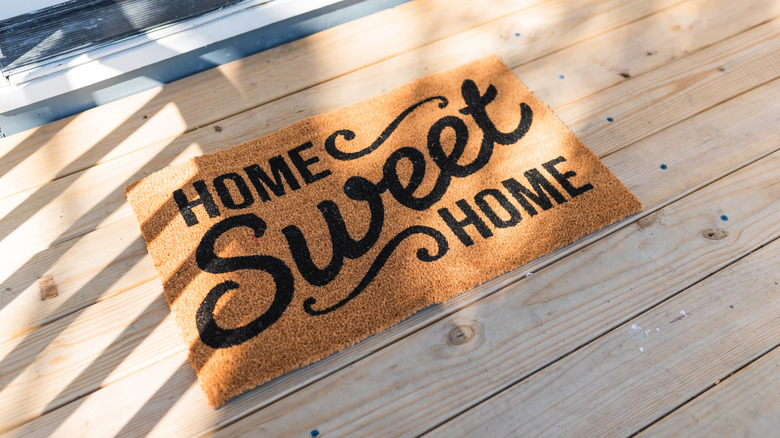 SMRPHOTO/Shutterstock
It turns out that if people had no limit on what they could spend on real estate, then their first move would be to a place with warm weather and sunshine. Of the 612 participants, 166 of them — or 27.12% of the vote — said they would move to Miami, Florida. On top of the warm, humid weather and a long stretch of beaches, Miami also boasts no state income tax which could be a huge draw for some people, according to Simple Showing. The culture is diverse and the nightlife can be perfect for lively adventurous living.
The second most popular destination was San Diego, California which received 123 votes. San Diego has incredible weather and is just mere miles away from the borders of Mexico. Although the cost of living may be 44% higher than the national average, it is still more affordable than neighboring Los Angeles, according to Uphomes. Plus, if you are looking at an endless budget, then you can just focus on the natural beauty of the city and its many sunny beaches. Following close behind in third place was Seattle, Washington where 120 people — or 19.61% of the vote — said they would pack up and move to the Emerald City in a heartbeat.
Other cities that made the list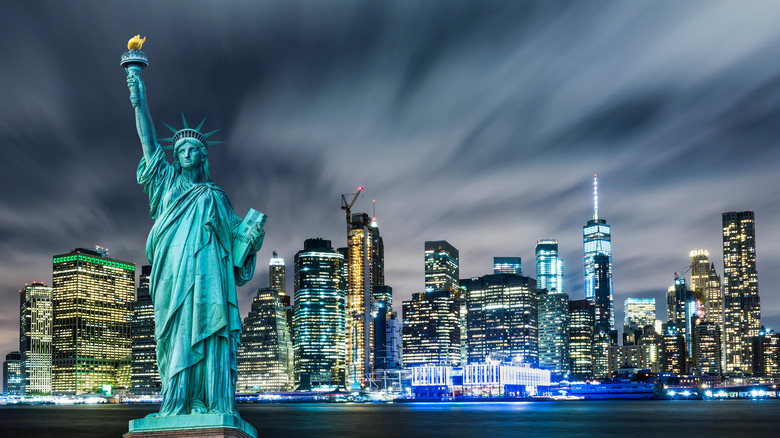 Resul Muslu/Shutterstock
For those that didn't feel the call of the coastal waters, it seems that the draw to the Big Apple would be too good to pass up. 103 of those surveyed said they would move to the city that doesn't sleep if they had an unlimited budget. With an average house costing you upwards of $1 million (per StreetEasy,) you would need all the funds you can get to move to NYC. However, it may be a small price to pay to live in a city with so much culture and history as well as amazing sights to see.
Rounding out the survey, 76 people — about 12.42% of those who voted — would take the time to uproot to San Francisco, California. Home of some of the quirkiest architecture including the Painted Lady homes which were made famous by the title shot of the classic show Full House. It's no wonder people may only dream about living in this iconic city, as the average family home sells for around $1.625 million, according to the California Association of Realtors. But if there is no worry about breaking the bank, then you can kick back and enjoy the soothing sounds of the west coast. Finally, 24 people would be easily blown away to the Windy City of Chicago, Illinois, if they had the luxury of a bottomless bank account.