The Best Place To Live In Nebraska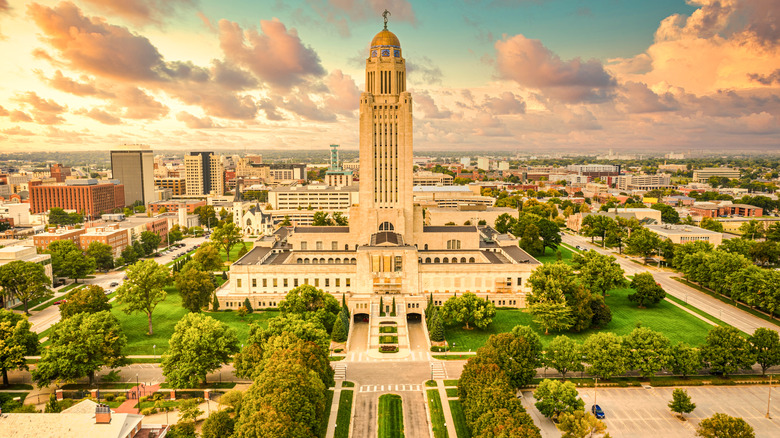 Mihai_Andritoiu/Shutterstock
Omaha may be the biggest city in Nebraska, but Lincoln is the one that appears more often on various "Best Of" lists. Not only is Lincoln at the zenith of Nebraska cities, Livability rates it as the nation's 18th best. Lincoln is Nebraska's second-most populous city, and it sits between Omaha (which has approximately 195,000 more residents) and Bellevue (with roughly 230,000 fewer people). The state capital since 1867, Lincoln was named after the 16th president. It is a small Midwestern town in big-city clothing.
According to RentCafe, Lincoln's cost of living is one of its many assets: It is 2% lower than elsewhere in the state and 9% below the rest of the country. Housing, utilities, and food are all favorable compared to other parts of Nebraska and the U.S. Only healthcare costs are higher in Lincoln, but by just a bit: 4% higher than the state and 6% above the national level. Per The Dodge Voice, the city's median home price is $182,000, a bargain relative to the national home value median of $226,800.
As reported in SmartAsset, Lincoln has the ninth-best work/life balance among U.S. cities. Unemployment is merely 2.1%, and the average commute time is less than 19 minutes. The University of Nebraska proudly trumpets that living in Lincoln is to enjoy more parks and trails than virtually any other American city. It also singles out Lincoln's various awards, including ones for the healthiest small city, bicycle friendliness, Midwest education standout, and overall quality of life.
High grades for schools and quality of life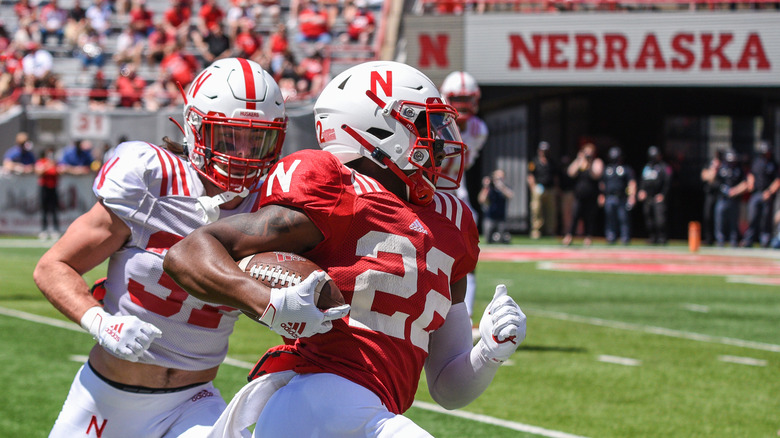 Bob Cullinan/Shutterstock
Lincoln is highly regarded by Niche, which awards it several A grades — for schools, families, nightlife, and diverse population. The city serves 73 public schools with nearly 42,000 students, 40% of which are minorities (per U.S. News & World Report). The student-teacher ratio is a low 13:1. According to Open Data Network, Lincoln's high schools achieved a 93.20% graduation rate, and the American Institute for Economic Research voted Lincoln the 7th-best location for college students. The University of Nebraska is ensconced in the city's center along with its 90,000-seat Memorial Stadium, the home field of the successful and wildly popular Cornhuskers. Johnny Carson was an alumnus, and he began his legendary career in Lincoln upon graduation. William Jennings Bryan was another notable resident.
MovingAPT singles out several attributes that distinguish Lincoln. The city is laid out in a grid pattern, making it easy to get around, and parking is plentiful. Food choices are varied and relatively inexpensive due to the area's agricultural focus. The city is famously dog-friendly, and Lincoln is considered a haven for job seekers as well. Many tech companies are located there and offer abundant job opportunities, giving rise to the nickname "The Silicon Prairie." If the city has a blemish, it is the crime rate — nearly the state's highest, per Travel Safe-Abroad. Property crimes are a particular problem. As Nebraskans know well, Lincoln is in Tornado Alley, so extreme weather events are another fact of life.
There is a lot to do in Lincoln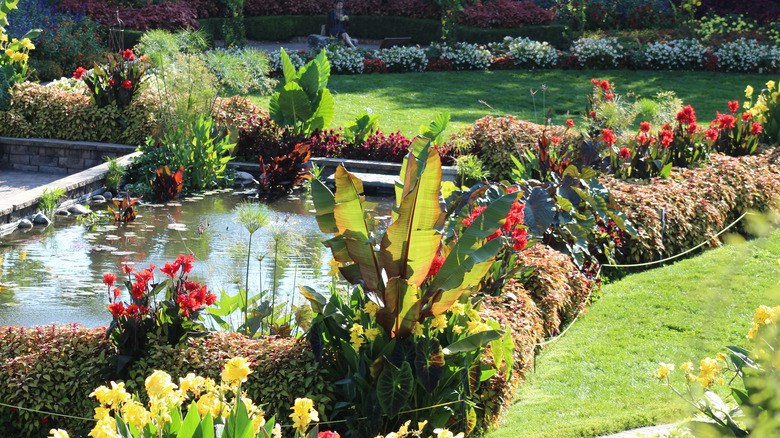 LBanks/Shutterstock
A 437-foot-high observation tower sits atop Lincoln's capitol building, which is a city symbol and Midwest landmark. Per Planet Ware, it is also a tourist magnet, one whose limestone surface is embossed with carvings and columns. The interior features murals and mosaic floors, and there is also a sculpture crafted by Daniel Chester French of Washington, D.C.'s Lincoln Memorial fame.
Dating from the city's inception, its Haymarket District is a favorite of locals and tourists alike. Visit Nebraska recommends it for its 19th-century architecture and streets, restaurants, galleries, and antique shops. Among Lincoln's other unique attractions are the National Roller-Skating Museum, the Museum of American Speed, the International Quilt Study Center & Museum, and the Lester F. Larsen Tractor Museum. The city's Sunken Gardens, created on a reclaimed landfill and now on National Geographic's "Best Gardens To Visit" list, has an annuals section festooned with 30,000 plants. Per Tripadvisor, Pioneers Park Nature Center is a much-visited simulation of the Great Plains as it appeared in the past. Tourists and residents are also drawn to Folsom's Children's Zoo & Botanical Garden and Wilderness Park for its walking trails, hiking opportunities, and bike routes. Visits to the Sheldon Museum of Art or the University of Nebraska State Museum (which is associated with the Smithsonian Institute) are other interesting things to do in Lincoln. In its many restaurants, bars, and microbreweries, one can even sample Lincoln's signature "red beer": a brew mixed with tomato juice.