The Best Place To Live In Iowa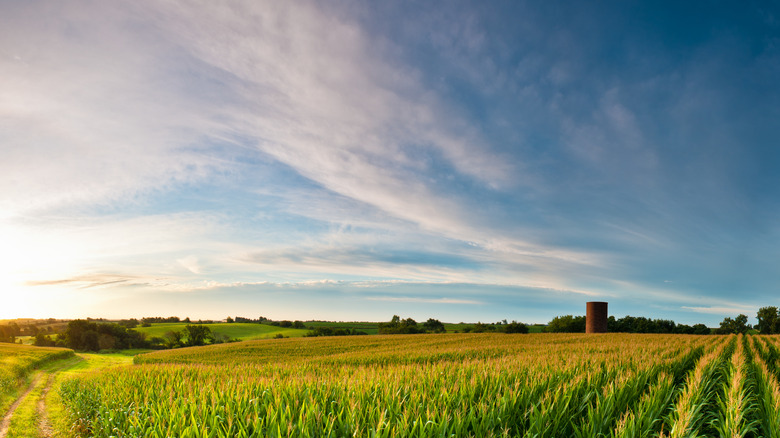 Larrylindell/Getty Images
Iowa is home to 2.8 million people and sits on the Missouri and Mississippi Rivers. It has some of the most significant farm production in the country, especially beef, pork, and corn. According to Iowa.gov, a single farm family in the state is able to grow enough crops to support the food needs of 279 people. The region is much more than this, though. It's a location noted for its low sales tax rate of 6% (via the Iowa Department of Revenue), with a median home cost of 36% lower than the national average. For golf lovers, it cannot get better than Iowa, where there are more courses per capita than any other location in the country.
If you are thinking about moving to Iowa to buy a house, you may want to consider not just the state's culture, economy, and affordability but which of its diverse cities creates the ideal place for you to call home. From bigger cities to smaller, more remote areas, Iowa has lots to offer, but there's one city that is the best place to live in Iowa for several reasons.
Explore Ames, Iowa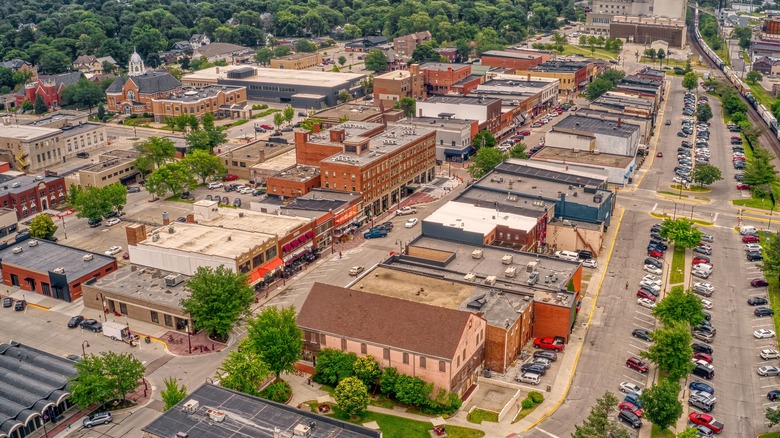 Jacob Boomsma/Shutterstock
There are a lot of reasons to consider Ames, Iowa, as the best place to live in the state. First, the city is about 30 miles from Des Moines, providing good commuting opportunities for people who work in the state's capital. More so, Ames is a beautiful, traditional, small-town community, according to The Crazy Tourist. It's also noted for having some of the best quality public schools in the state as well as being the home to the University of Iowa.
Ames has a good quality of life. There are numerous parks here, such as Ada Hayden Heritage Park, with its big lake with boat access perfect for fishing, and Brookside Park, which is home to numerous sports facilities. According to the City of Ames' website, there's ice hockey, dog parks, and an auditorium in the region, perfect for theatrical and musical experiences. Additionally, Travel Iowa points out the city's Reiman Gardens, a stunning local garden space, along with the numerous festivals that happen here, including the Octagon Art Festival, Iowa Games in the summer months, and the Farm Progress show.
Cost of living in Ames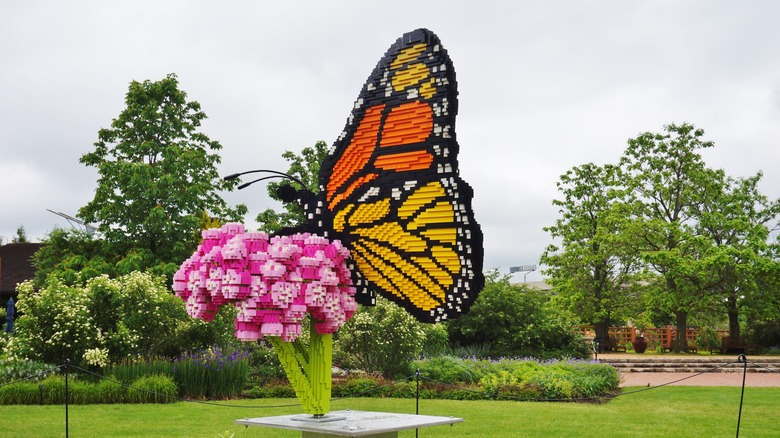 EQRoy/Shutterstock
It's hard to overlook the overall affordability of Ames. According to Money, the city has a median household income of $54,418 and an average home price of $221,663. When it comes to jobs, some work on the area's college campuses or in service, manufacturing, or healthcare businesses. Interestingly, a large number of residents commute to work by walking or biking.
Ames tends to be more affordable, with a cost of living that's about 4% lower here than nationally, with housing being as much as 14% less here, according to PayScale. Utilities and transportation costs are also lower, though groceries tend to be a bit more expensive than the national average. More so, as of November 2022, the cost of living in the city has fallen year-over-year, making it even less expensive now than it used to be. For those thinking about buying a home, it's beneficial to know that Ames is so affordable overall.