The Best Place To Live In Montana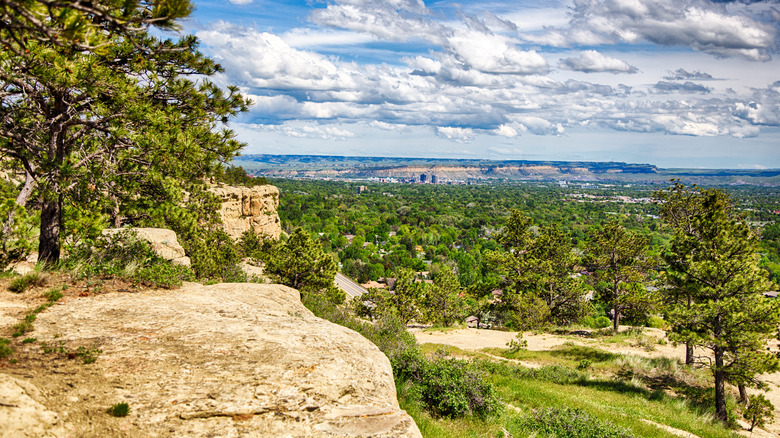 Gary C. Tognoni/Shutterstock
Correction 12/6/22: A previous version of this story misstated median home prices, average rents, and population for Billings. This has been corrected.
Billings, Montana, the biggest city in Big Sky Country, is also the winner on many of the state's Best Of lists. Big city benefits available in a small-town Western setting combine with superior natural resources amidst breathtaking surroundings to make Billings the No. 1 place to live in the Treasure State.
Housing costs are reasonable, median home prices hover around $395,300 (via Realtor.com), and average rent is $1,348 per month (per RentCafe). Billings is Montana's population leader with 117,445 residents, which is 42,000 more than its nearest rival, Missoula (per Montana Demographics). It is the county seat of Yellowstone County, and the scenic Yellowstone River courses through it. The town was established in the 1880s as a railroad hub and got its name from Fredrick H. Billings, the president of the Northern Pacific Railway (via Britannica). According to Discovering Montana, the population of Billings boomed in the early 1900s, which is the source of its nickname, the Magic City. It has also been the ancestral home of the Crow Indian Nation for more than 300 years.
Billings is literally rimmed by striking sandstone formations — the Rimrocks, or Rims. Serving as a recreation area and Billings' backdrop (and symbol), the cliffs are used for biking, hiking, and climbing. Four Dances Natural Area is one of the parks located on the Rims. They offer striking city views and overlook the river. 
Billings is Montana's fastest-growing city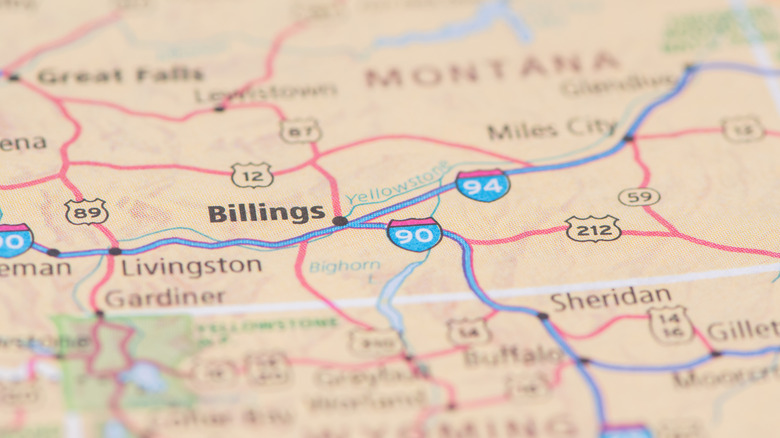 NSC Photography/Shutterstock
Unlike other parts of the state, the economy in Billings is thriving, primarily due to a pair of major oil discoveries. Billings residents enjoy state of Montana perks such as low real estate taxes and an absence of a sales tax. Discovering Montana praises Billings for its amenities and an ambiance that is family-friendly and attracts young professionals too. Shopping choices are ample, and the location is spectacular. The site also rates Billings' schools as better than average. The city is home to a branch of Montana State University, and the Billings Logan International Airport provides easy access to and from the vicinity. 
Best Places lists the Magic City as the #8 most secure small town to live within the U.S. It also references a pair of positive statistics: Billings' cost of living is 6.6% lower than average, and unemployment sits at 4.1%, nearly 2% better than the national rate. The city is home to the Billings Clinic, which was declared a top hospital, per Top Retirements.
A rise in crime is a Billings bugaboo that weighs on its residents. However, according to 24/7 Wall St., this increase is reflective of national trends, especially the surge in violent cases. The city has directed several million dollars toward combatting the problem. 
More to do in Billings than elsewhere in Montana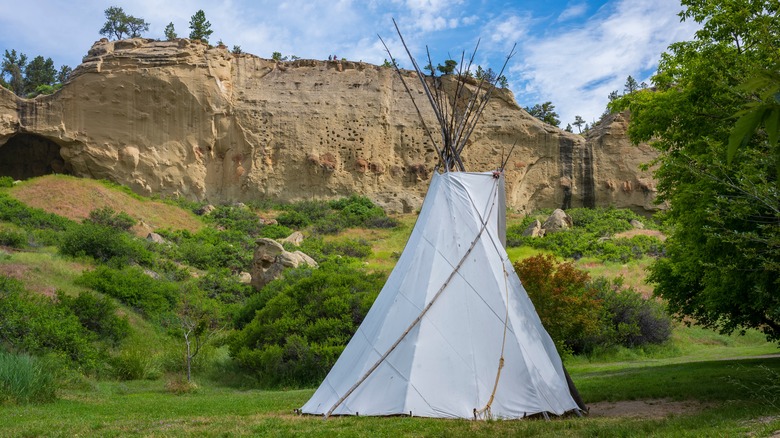 JWCohen/Shutterstock
Billings has been called the Gateway To Yellowstone, America's original national park. According to The Getaway, the best approach to Yellowstone begins less than an hour away at the Beartooth Highway, offering 68 miles of unparalleled Western scenery. The highway is also a favorite cycling route in a city that has achieved a pro-cycling reputation.
Pictograph Cave State Park, the National Historic Landmark pictured above, is another must-see stop in Billings. Per Montana Fish, Wildlife, & Parks, its three primary caves contain 100 prehistoric cave paintings and have yielded more than 30,000 artifacts. You can also visit the Little Bighorn Battlefield National Monument. Planet Ware suggests making a day trip by also visiting the Bighorn Canyon Recreation Area. Closer to town are the Western Heritage Center, several theaters, and the Yellowstone Art Museum.
Drinking is appreciated in Billings, and Move Buddha gives top marks to the city's nine local breweries, a pair of distilleries, and a winery. A top tourist activity is the city's brewery tour, the only one in Montana. Also recommended is former world burger champion The Burger Drive, renowned for its huckleberry burger with goat cheese. Billings' size and corresponding facilities make the city a bit of a Montana anomaly. Unlike isolated locations in much of the state, you won't need to stow away weeks' worth of survival supplies just in case of an emergency.