The Best Place To Live In Rhode Island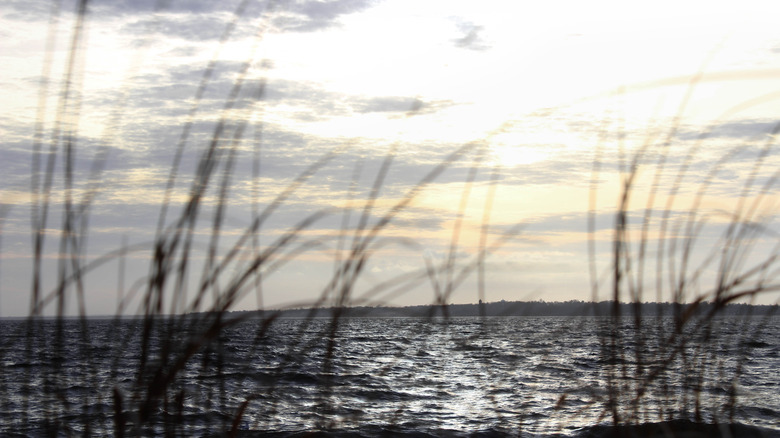 Sarah Fife/Shutterstock
Even though Providence and Newport come to mind when Rhode Island is mentioned, you may want to take a closer look at Barrington as the best place to live in the Ocean State. It's Rhode Island's most crime-free community, and one of its most well-to-do. Neighborhood Scout puts Barrington's crime rate per 1,000 residents at a minuscule 0.17; in a year's time, there were only three violent crimes recorded, and zero murders. Property crimes were 50% less than the rest of the state. Barrington's A-rated schools are also second to none.
This Providence suburb stretches into Narragansett Bay. Multiple beaches, the bay itself, and the Barrington River provide a scenic nautical contrast to the generally more urban and citified Rhode Island. Given the state's status as the nation's smallest (48 miles by 37 miles, per RI.gov), Barrington is a hop, skip, and jump from everything Rhode Island has to offer. The town also has many attractions of its own.
Barrington dates from 1717 and became an independent town 53 years later, according to the Advisory Council on Historic Preservation. From a part of Wampanoag Indian territory to a farming and fishing enclave that became a blue-collar center based on bricks from local clay, Barrington underwent several iterations before becoming today's wealthy waterfront suburb. Discover Newport claims that some Mayflower settlers relocated there. Barrington Brick Works was a major player during the heyday of the local industry, per RI Monthly, and descendants from the brick makers reside in Barrington today.
Schools and cost of living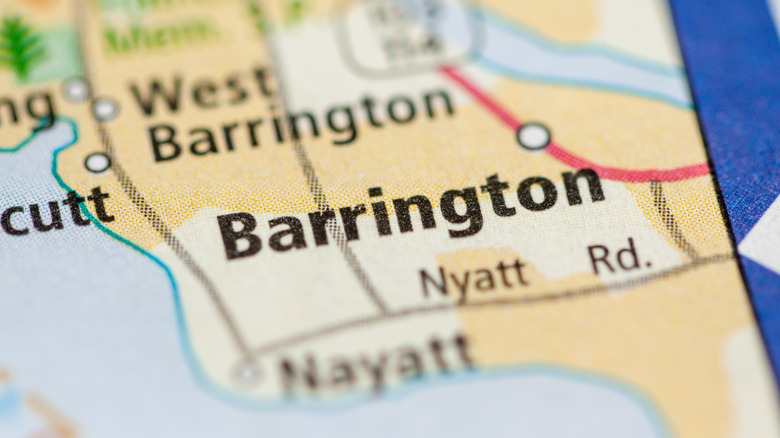 SevenMaps/Shutterstock
Barrington's schools are the cream of the crop, with a very a favorable 15 to 1 student/teacher ratio. Niche rates the district as the state's best, and bestows upon it four A+ grades; the academics, teachers, clubs & activities, and college prep categories all get top marks. It also received an A for administration. The only blemish was the C given for diversity. Barrington's school district also made the Top 5 as one of Rhode Island's best places to teach, best district for athletes, and the ranking for the state's top teachers. St. Andrew's School is one of five highly rated private schools, and the town is also served by the Narragansett Sailing School.
As might be expected, there's a price to pay to live in Rhode Island's best town. As Best Places reports, the cost of living in Barrington is higher than average compared to the rest of the state and the nation. Groceries and healthcare costs are incrementally higher in Barrington, although medical costs are 13% less than the U.S. average. Housing provides the biggest financial challenge, with a median home cost of $524,500. However, it's worth noting that Barrington is not an anomaly; per Rent.com, real estate prices in the entire state are almost 20% above average.
What to do in Barrington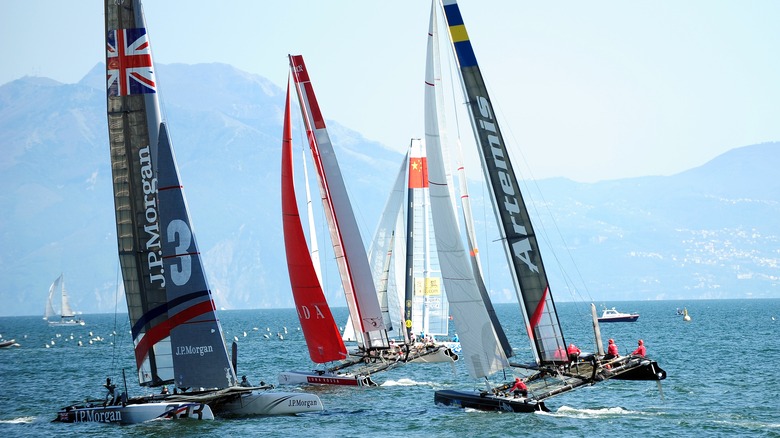 Turniton/Shutterstock
Barrington is a wealthy town, and there's a wealth of things to do there. Many activities revolve around water and nature, and Family Days Out recommends pursuing them at Colt State Park and Herreshoff Marine Museum, which also includes yachting's America's Cup Hall of Fame. Close to downtown are the Osamequin Nature Trails. Local anglers know about Brickyard Pond and its plentiful bass and sunfish. Yelp touts Barrington's Veterans Memorial Park for hiking, lake activities, and birdwatching. Swimming, waterskiing, boating, and fishing opportunities abound as well. The town is easy to navigate on foot, and then there's the East Bay Bike Path for cycling enthusiasts.
Barrington Civic Center Historic District is on the National Registry of Historic Places, and the Nayatt Point Lighthouse, constructed circa 1828, is another venerable tourist sight. More contemporary is Seekonk Speedway, which showcases NASCAR-style racing, monster trucks, Halloween haunted houses, and fall pumpkin smashing events. Barrington is within a half hour drive of Providence, Newport, and Bristol. Its residents frequent Providence's Arcade, America's very first shopping mall, per Planet Ware, and they visit Brown University, the RISD Museum of Art, and Little Italy in Federal Hill. Roger Williams Park Zoo & Botanical Garden is another recommended stop. Barrington is also minutes away from the area's ample nightlife. Ironically, according to The Beverage Journal, Barrington was the last dry town in Rhode Island, and one of New England's last holdouts. It got its first-ever liquor stores in 2012.