10 Places To Hang Your Christmas Stockings If You Have A Small Apartment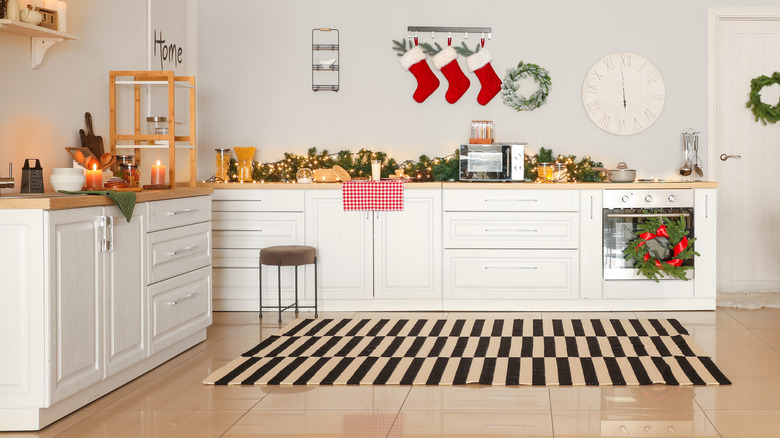 Pixel-Shot/Shutterstock
Those who live in rented spaces know that decorating apartments requires creativity. It can be hard to create a design you love when you live among uninspiring beige walls, rooms without adequate lighting, and large features that don't match your style, per Pop Sugar. Additionally, when hanging artwork, you probably worry about damaging the walls or having to fill the holes in just a few months.
While decorating an apartment is difficult year-round, this may be especially true during the holidays, as most rentals don't have extra space for large trees or areas to hang string lights. Another challenge? Knowing where to place your stockings, as chances are that you don't have a fireplace, either.
If you're having trouble finding the best areas to hang your Christmas stockings this year, we've got you covered. Below, you'll find 10 creative places to display these décor pieces, none of which will damage your walls. Further, they may also help you jazz up some of the features you dislike about your apartment. 
1. From the kitchen counter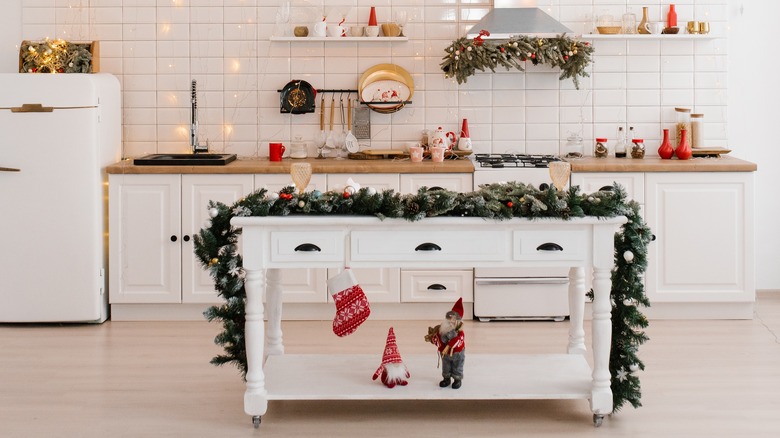 Chamomile_Olya/Shutterstock
Those with empty space along their kitchen counter or island could hang their stockings there, which could help distract from a kitchen design you don't particularly enjoy. The best way to do this may be by attaching small adhesive hooks to the lip of the counter. 
2. Off the balcony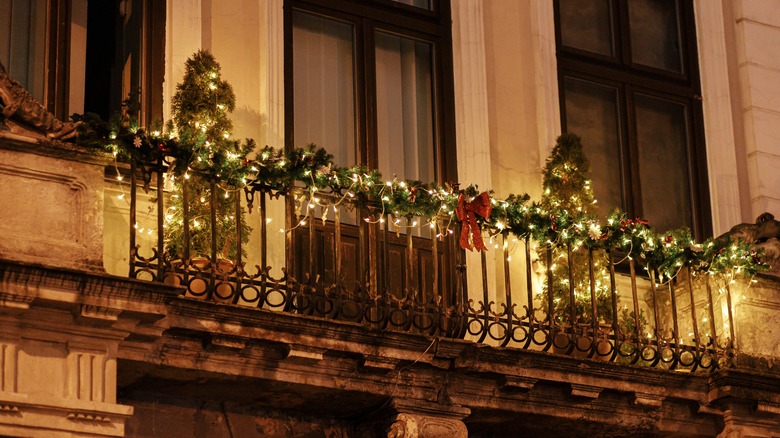 Bogdan Sonjachnyj/Shutterstock
If you want to bring some festive cheer to your balcony, suspend your stockings from the railing. However, when doing this, ensure the material can withstand harsh weather or remember to bring them inside before it rains or snows.
3. Above the bed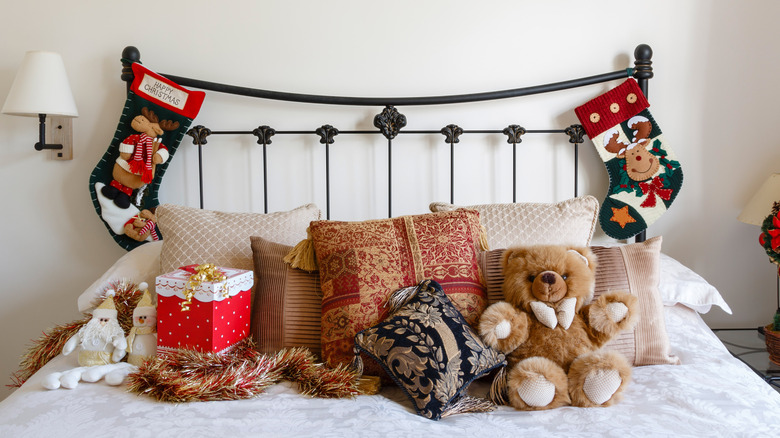 Paul Maguire/Shutterstock
Consider hanging your stockings above your bed, perhaps right on your headboard, to remind yourself every morning that Christmas is approaching. 
4. On the wall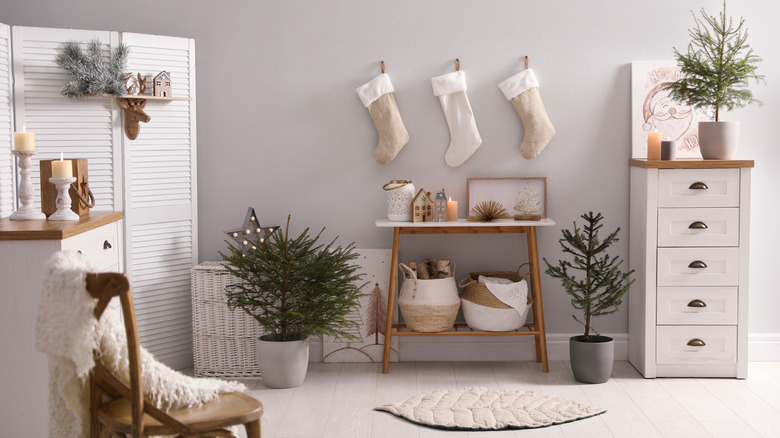 Liudmila Chernetska/Getty Images
Those surrounded by neutral walls may want to display their stockings along these boring surfaces to create more interest. If you'd rather not have to fill holes before you move, use adhesive hooks. 
5. From chairs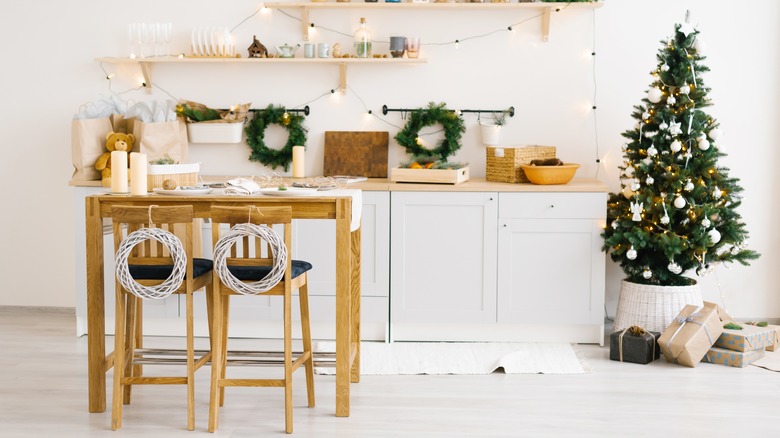 Chamomile_Olya/Shutterstock
While many place wreaths on the back of their kitchen chairs, you could hang your Christmas stockings here instead. If your chairs have railings, this could easily be done with ribbon. 
6. Across any piece of furniture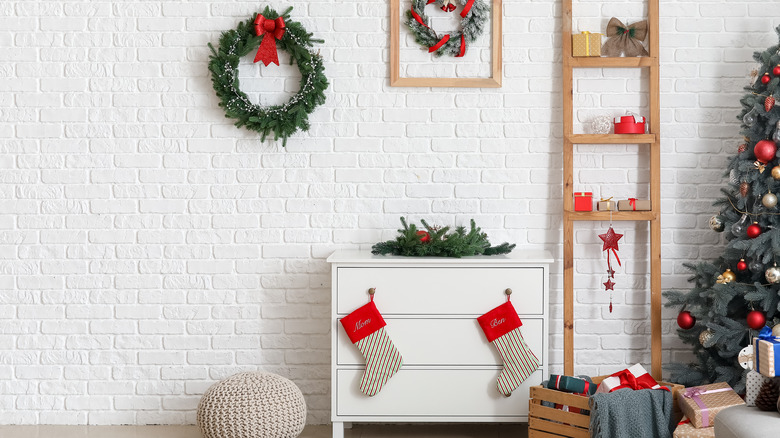 Pixel-Shot/Shutterstock
Hang your stockings along any entertainment stand, coffee table, bookcase, dresser, or nightstand. They could either be tied on with ribbon, attached with tape, or simply placed on knobs. 
7. Along a window sill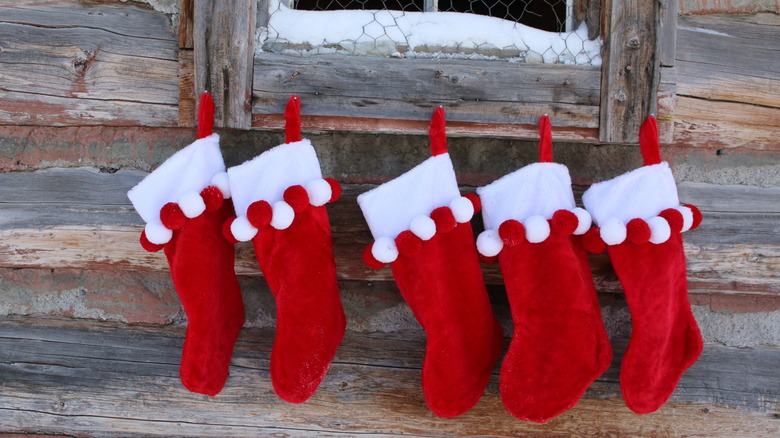 Janice Storch/Shutterstock
Chances are you have a bit of empty space beneath a window sill in your tiny apartment. If so, hang your stockings in this unused area.
8. On a mini Christmas tree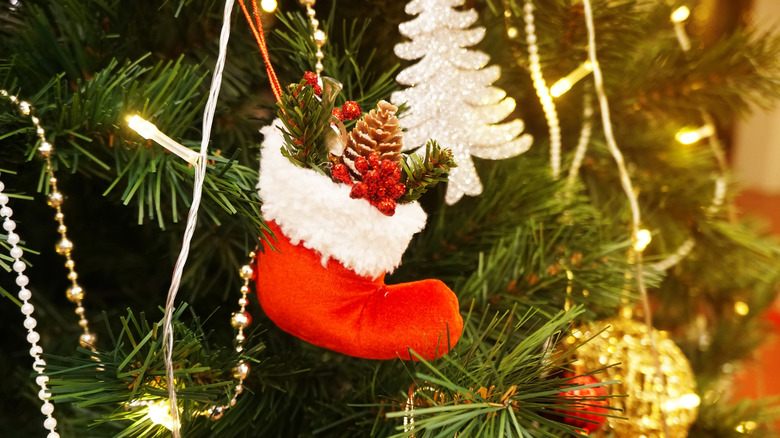 Yes058 Montree Nanta/Shutterstock
Since you have a small apartment, you may have chosen a tabletop tree over a full-sized one. If so, you could also choose miniature stockings and hang them like you would regular ornaments. 
9. Near the front door
An easy place to hang your stockings is on a coat rack near your front door, which would welcome guests into your home. 
10. From a cabinet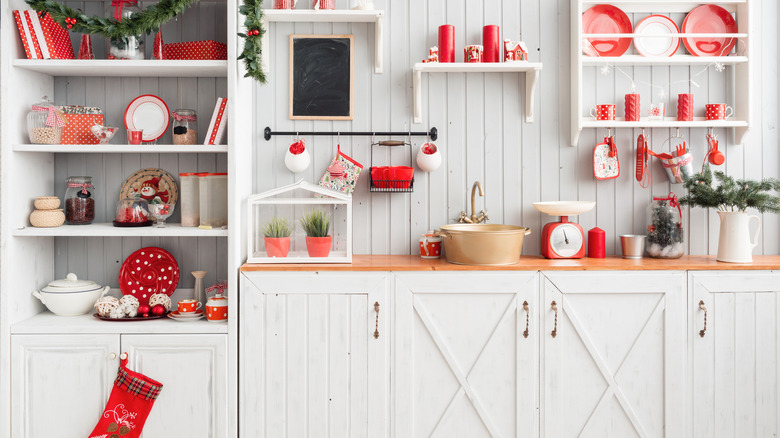 Fusionstudio/Shutterstock
Whether in the kitchen, bathroom, or laundry space, stockings could easily be placed on cabinet knobs or handles. This could be especially beneficial for those with cabinets that don't match their aesthetic.