How Buying Damaged Items At HomeGoods Can Get You A Bargain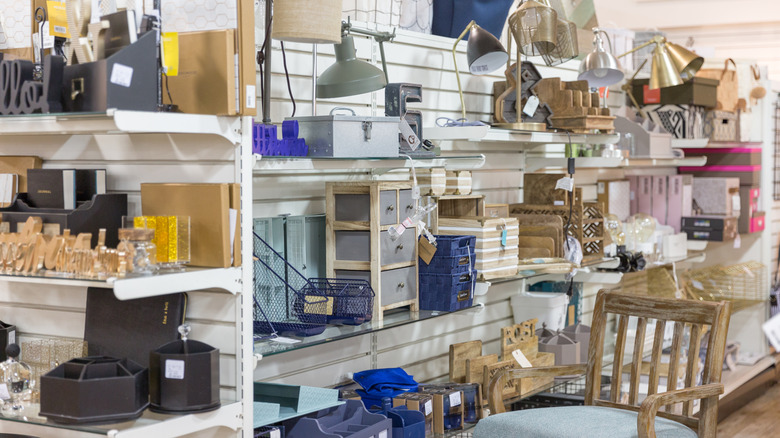 Helen89/Shutterstock
As you browse all of the wonderful odds and ends on the shelves of HomeGoods, you come across something you love. It's the right color, shape, and theme for your living room, and you just have to have it. Lucky for you, it's the only one left, and you're feeling pretty good about it. That is, until you find that big scratch on the back of the item or some type of stain that's just out of sight. Frustrated, you may put it back down and leave, but what if you bought it instead?
A survey reported by RapidPackaging found that retailers, especially bigger organizations, lose millions of dollars when products are damaged and they have to be returned by the consumer. Not only does it cost them money for the lost item they no longer can sell, but it also leads to a loss of all of the shipping and manufacturing costs that came with that product. That's not to mention the upset customer who may not return. Knowing this, there is a way you can take advantage of that HomeGoods item in its damaged state.
Ask the sales associate for a discount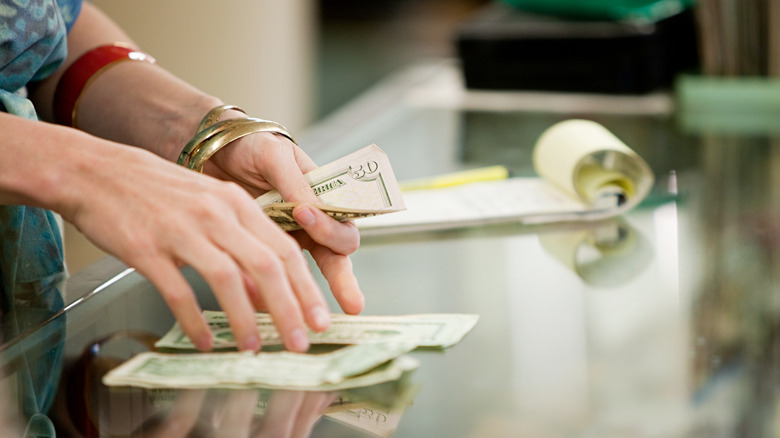 Image Source/Getty Images
Damaged items sometimes can't be purchased, especially if the problem is impossible to fix or too obvious to hide. Other times, scruff marks and areas of scratched paint really aren't that big of a deal. After all, who doesn't love a good garage sale find or a vintage piece to add to their collection? What's more, HomeGoods may make it a great decision for you.
There's no official rule published, but the retailer may offer a 10% or more discount on those items just to get them sold, according to My Frugal Adventures. Why is that? Remember all of that loss the company suffers when they have to process a return or lose an item off the shelf? That offered discount is a fraction of the cost of what the company itself will lose from that item. If you ask for it, they may just honor it. It's a mistake at HomeGoods to walk away from items you love because of small flaws. And with HomeGoods' 30-day turn policy, you have some time to think about it, too.