Home Depot Or Lowe's: Which Has Better Deals On Tile Installation?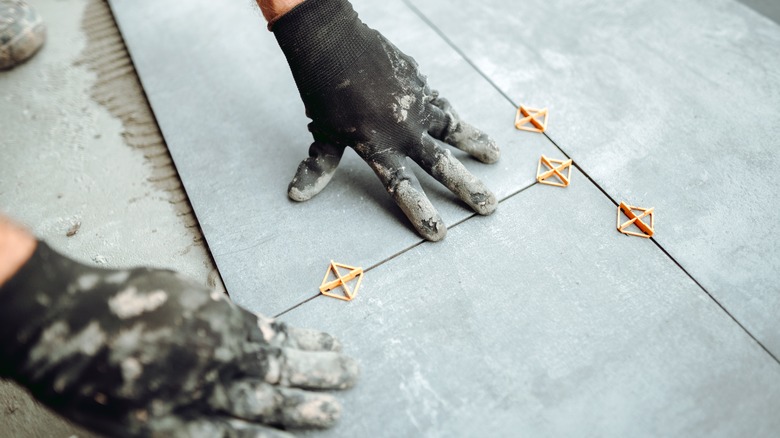 bogdanhoda/Shutterstock
If you're one of the 55% of homeowners taking on a home improvement project, you'll know that some things are just better left to the pros (via House Method). Here at House Digest, we love a DIY, but there are just some jobs you don't want to tackle by yourself — especially when it comes to major switches like tile flooring. While installing tile isn't the hardest project out there, it's one of the highest-risk. If you're going to be walking on something every day, might as well make sure it's installed correctly.
When you think of Lowe's and The Home Depot, the first thing that comes to mind will probably be supplies for projects like this, but their involvement doesn't end there. Both stores have a team of licensed independent contractors that can help out with your projects and make sure the job gets done correctly, without the hassle of having to scour the internet for a reputable handyperson. Keep reading to learn which store provides the best value for your money when installing tile, and kick back and relax knowing that your renovation is in the hands of a professional.
Lowe's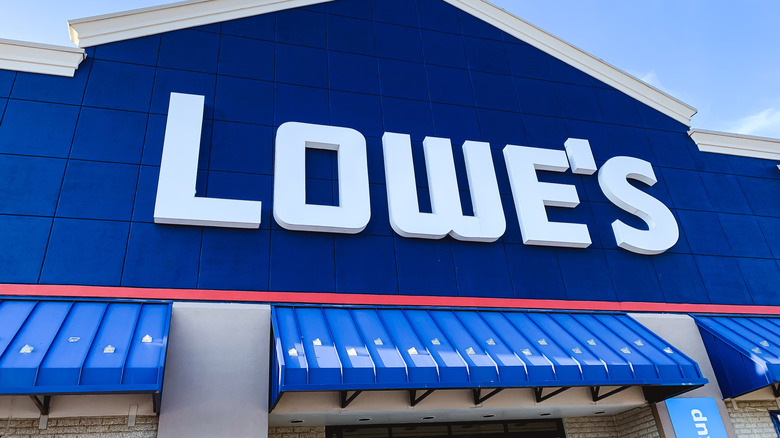 PJiiiJane/Shutterstock
When it comes to hiring a handyperson at Lowe's, the process is fairly streamlined. According to the Lowe's website, all you have to do is pick your tile, grab a sample, and schedule an appointment for one of their installers to come measure your space. From there, you'll get a quote based on the area covered, estimated time spent on the project, and cost of materials. After you agree to the quote, they'll get to work, and you'll be left with a new floor without having to lift a finger.
Direct pricing information isn't available on the Lowe's website, but according to NCERT Point, the store charges $5.75 per foot for installation, not including the cost of materials. This is about average pricing for the service, and includes a one-year labor warranty to ensure you're happy with the final product. Lowe's also offers financing if you're looking to pay off the project over time — 0% interest if you pay in full over 12 months.
The Home Depot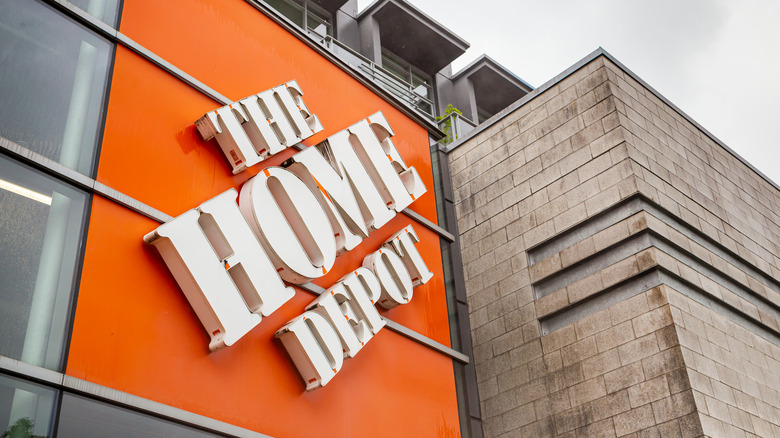 CineCam/Shutterstock
Over at The Home Depot, the process is fairly similar. The store takes care of bringing in the materials once you choose your preferred tile, and it gives you a quote after measuring the area in your home you want to renovate. On the Home Depot website, the rate for labor without materials is $5.50 per square foot, 25 cents less than Lowe's, and the store offers several options for financing. It also mentions that you'll receive a quote within 48 hours of your in-home appointment, and most projects are completed in one to two days.
One downside to Home Depot's tile-installation service is that there's no mention of a warranty or guarantee after installation if you're not happy with the final product. With that being said, however, there is the opportunity to leave reviews. Over 13,000 customers have left reviews on the website and the service has earned 4 out of 5 stars, so if you're happy with the ratings of the handypeople in your area and want to get your project done quickly, The Home Depot may prove to be the better deal.