Home Upgrades That Are A Waste Of Money, According To HGTV Star David Bromstad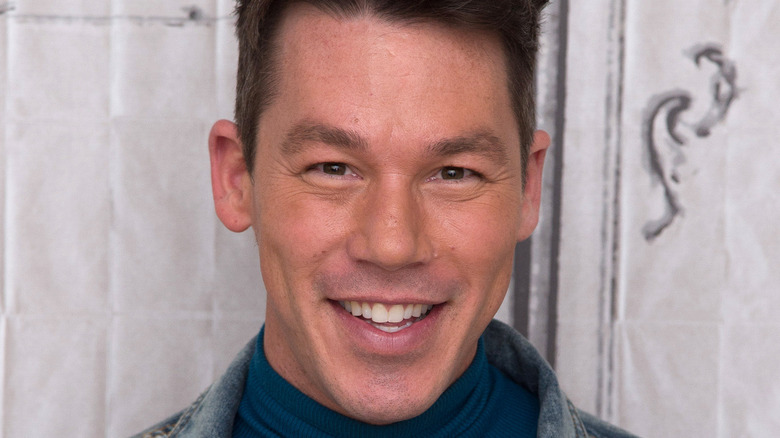 Dave Kotinsky/Getty Images
Upgrading your home should always be about making it a better fit for you — the person who lives there. If faux fur wallpaper suits your tastes, go for it. Perhaps you want to add a big window seat to your living room so you can relax and read, which is a great way to make your home work for you. Yet not all projects are worth their investment. According to Fixr, the average cost of a kitchen remodel is $8,500, while basement remodeling costs can top $25,000. Is that worth it to you?
For those focused on creating a home that's valuable and hoping to keep costs more affordable, there could be some projects that just don't cut it in terms of value. In the show "My Lottery Dream Home," David Bromstad pinpoints a few specific types of upgrades and embellishments many people invest in that he believes just do not have to happen (via Realtor.com). Advising a client on what not to spend money changing, he offers some clear insights that apply to any home remodeling project.
Hiding the fireplace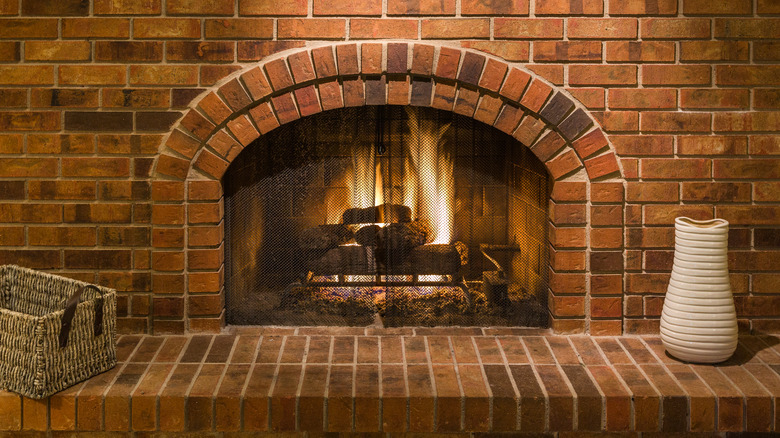 Neil Podoll/Getty Images
A brick fireplace tucked into the corner of a room could be a nice feature for some, but others just don't like it. In the episode "Must Love Goats," David Bromstad says he loves keeping feature fireplaces in the room (via Realtor.com). When describing the unique curved design of the feature piece in the living room, he said, "I don't know about you, but I think it's super interesting. It's super weird, which I love." It may be a bit dated, but it works for the space.
There are a few things to keep in mind when deciding whether to keep or remove a fireplace. If the fire is not working or is unsafe, the average cost to repair it is likely to range from $200 to $1,000, notes Fixr. That's typically affordable, meaning you can turn it into a nice feature in the home. If you really don't like it, though, you may be tempted to drywall over it or even paint it. Those are options, but brick can still be a dimensional, beautiful element added to any space.
Removing the bathtub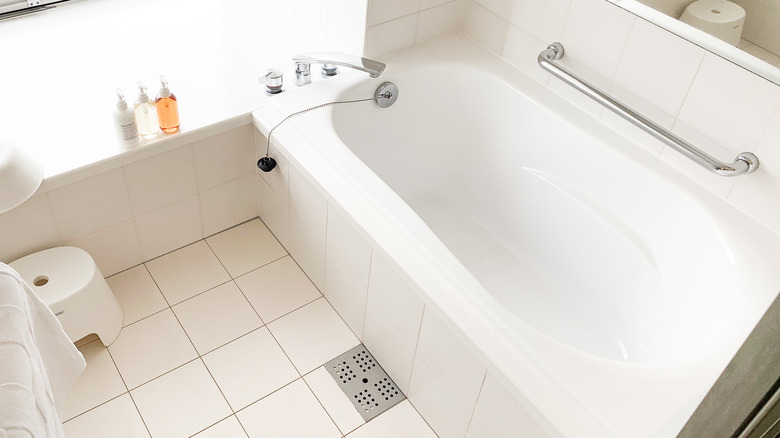 dar44/Shutterstock
Bathroom remodels are some of the more expensive steps you can take to modernize your home, but as you make decisions to change up the layout and materials, David Bromstad recommends (via Realtor.com) not ditching the tub, explaining, "I'd usually recommend keeping the tub for resale value." An update to this specific bathroom could be in order, but ditching the tub, as the owner suggested, isn't the ideal answer.
Kurtis Kitchen & Bath shares that some bathrooms just don't maintain the same aesthetics if they lack a tub, and removing one often means less opportunity for relaxation within the space. More so, bathrooms with a tub are far more child-friendly for parents, which is why resale value has to be a consideration for some homes. There are some potential reasons why you may wish to ditch it to add a shower, such as simply not using it or saving on the space available in the bathroom since showers tend to take up a smaller footprint overall.
At the end of the day, make your home your own. David Bromstad shared in an interview about his own dream home purchase that even though he wanted something move-in ready, he would make it his own. He stated, via HGTV, "Of course, I'm going to put my spin on it. It could have been brand new and I'm still going to tear some things down or paint things or, you know, do something structural."