HGTV Host Sabrina Soto's Accessorizing Tips Will Help Elevate Your Home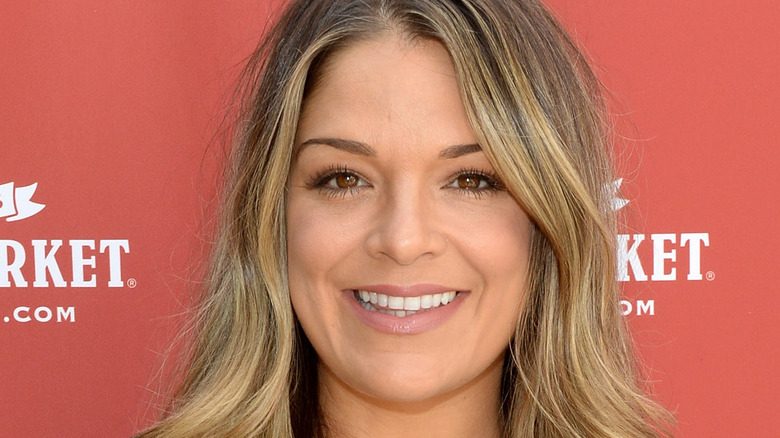 Michael Kovac/Getty Images
Even those who know their preferred style may struggle to create a home design that feels just right. Perhaps this is the case for you — maybe you love all the individual pieces in your home, but they're not meshing together correctly for some reason.
Luckily, HGTV host and interior designer Sabrina Soto has some great advice: work in layers. She says, "Once you build a design in layers, you'll see it follows a basic logic. I like to think of it like dressing. Each layer of clothing goes on in a specific order," per NJ.com. In other words, just like you wouldn't put on your coat before your shirt, you shouldn't start decorating before laying the proper foundation.
To design in layers, you'll need to understand which elements should be added before others. Soto recommends beginning with a color scheme before choosing the right furniture. Then, she recommends finishing the space with the correct number of accessories.
Before you accessorize, lay the foundation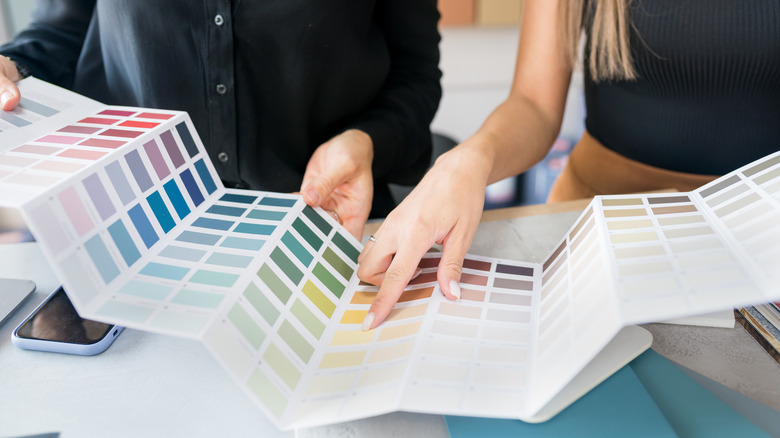 Tatiana Gordievskaia/Shutterstock
The first step is choosing your color scheme. Sabrina Soto says, "I always start with color... I normally like to pick three colors and usually stick to them," per Chairish. While this arrangement doesn't have to be followed perfectly, choosing a triad will help you narrow down your wall paint and decoration options. Per NJ.com, Soto says this "simplifies your color selections by allowing you to choose three colors in a proportionate relationship to one another." In other words, while the colors should feel balanced, they don't have to be used equally. 
The next layer is your larger furniture pieces. Again, deciding upon these items before decorating is essential because, as Soto says, "you'll get a real sense of how much accessorizing you really need so the space doesn't look cluttered," per Chairish. Therefore, make sure you determine how much furniture you need, what size each piece should be, and how you want the items arranged before purchasing any smaller accents.
Create balance with odd numbers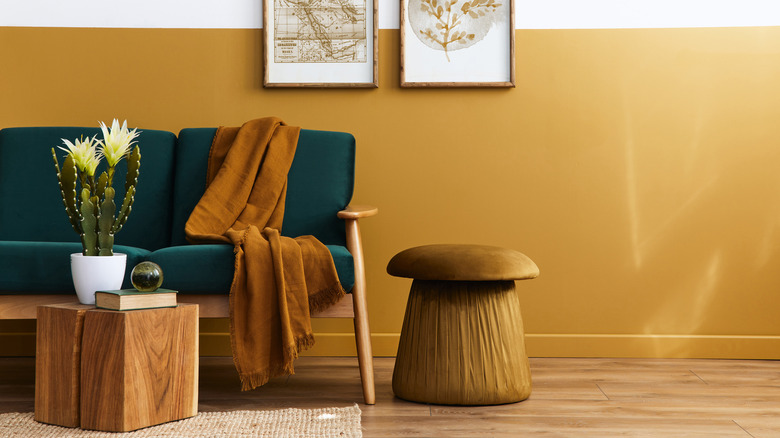 Followtheflow/Shutterstock
Soto also recommends limiting the number of accessories whenever possible. For example, when helping a couple decorate their apartment, Soto first removed some of their existing pieces and added a smaller amount of fresh ones that complimented their style, per Glamour. To avoid creating a cluttered feel, donate or sell items that you're not in love with or that don't fit into your new design scheme.
Additionally, you should arrange your accessories in odd numbers, typically groups of three, and only use pieces that look like they belong together. According to Chairish, Soto says that, when choosing your decorations, "find a common thread such as color, texture, or material, and then vary things like height, size, and pattern within that thread to add depth and interest to your accessories."
In her blog, Soto also recommends doing the same thing with plants. She says to "style with different heights. Use some legged potters and some hanging, to create a dynamic feel." For example, look at the above image, where three items of various sizes and heights, all in different shades of green, are arranged on a small wooden surface.