How Failed Rent Control Laws In California Led To Rent Hike Scandals And Landlord Lawsuits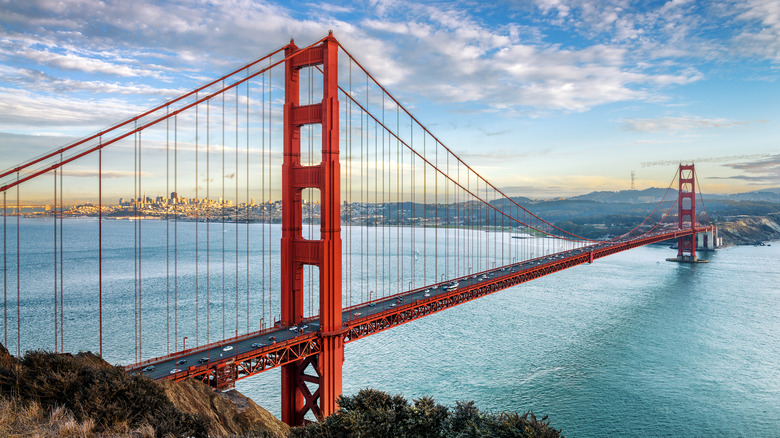 ventdusud/Shutterstock
When 10 teachers recently resigned from a school district in the Bay Area, it certainly caught the attention of the superintendent and district board members (via The Washington Post). These teachers weren't changing careers or retiring. In fact, they wanted to continue teaching, but couldn't afford to live near the schools where they were employed; many accepted offers to teach in more low-cost cities.
All this led to school officials taking an unusual step in trying to address this problem head-on: asking the school's parents if they would consider renting a room to a schoolteacher. An online form was sent out to parents, asking if "you have a room for rent at your home and would like to share the housing opportunity with our Milpitas Unified School District educators." The note continued by asking how many rooms were available and how much they would charge for rent.
This dramatic scene is indicative of the affordable housing crisis taking place in California. Home prices and rental costs have skyrocketed in recent years, increasing the homeless population and making it difficult for many people to live in the communities in which they reside. Efforts to pass rent-control initiatives in recent elections were met with overwhelmingly negative advertising in opposition, and the measures were defeated. So, how did these events lead to news-breaking scandals and lawsuits?
Rent-control propositions defeated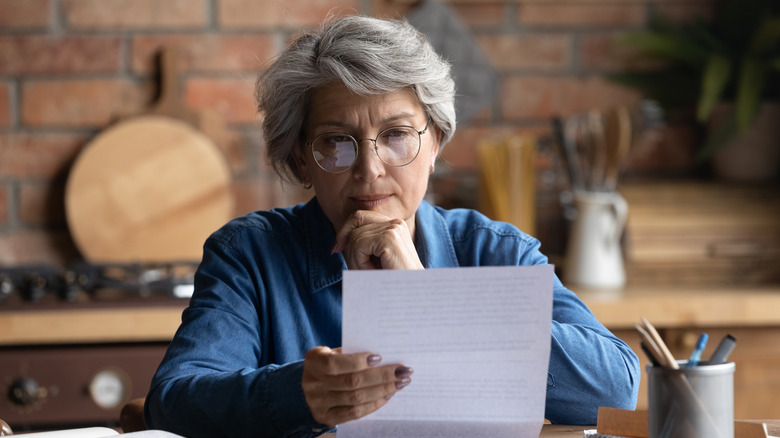 fizkes/Shutterstock
"When I was growing up, people could afford to live near where they worked," said Rep. Josh Harder (D-Turlock), per ABC10. "If you were a cop, a firefighter, a teacher, then you could actually live in the community that you served — that's no longer the case. I remember when it used to be $700 for a one-bedroom in Tracy; now it's over $2,000." Harder emphasized that more needs to be done to make housing prices remain economical for impacted communities.
Two measures in California that had intended to make such a difference were put on the ballot in the past few years (via CityWatch Los Angeles). In 2018, Proposition 10 would have repealed and replaced existing law with rent control legislation to combat rising rental prices. Then, in 2020, there was Proposition 21, which had a more modest objective of simply amending the current laws to include more rent-control measures. Both propositions were defeated, leaving the problem unsolved as rents continued to rise.
Each proposition was sponsored by Housing Is A Human Right and its parent organization, AIDS Healthcare Foundation. However, the amount of money spent on advertising to defeat these measures amounted to a staggering $175 million, which was paid for by billion-dollar real estate investment trusts (REITs), such as Blackstone Group, Essex Property Trust, and Equity Residential, according to an investigation conducted by Housing Is A Human Right.
Litigation and scandal
Robert Kneschke/Shutterstock
The corporate contributors who helped defeat these propositions are now being confronted with antitrust and collusion litigation, per Bloomberg Law. More specifically, the lawsuits claim these corporate landlords were working in unison to raise rental prices higher nationwide. One lawsuit says this effort had a significant effect on the student housing market, contending that each landlord "had mutual assurances that other lessors would also keep prices high, leaving students with no choice."
The lawsuits suggest that YieldStar software from RealPage, a property management software company, allowed landlords to communicate their price hikes. According to a report from ProPublica, YieldStar uses an algorithm that encourages landlords to raise rental prices and keep them high without fear of competition. Jay Parson, a vice president of RealPage, recently commented on data showing how apartment rents had risen 14.5%. 
"Never before have we seen these numbers," Parson said, noting he observed the software had an impact on the increase. Another executive from RealPage, Andrew Bowen, agreed with Parson. "I think it's driving it, quite honestly," he said. "As a property manager, very few of us would be willing to actually raise rents double digits within a single month by doing it manually." Because YieldStar is used by a majority of residential property companies across the country, it allows landlords the ability to coordinate pricing, which may be in violation of federal law. Yet, as this question is posed in court, the rent control crisis in California will continue to make headlines.