13 Fun And Simple Upgrades To Make To Your Rental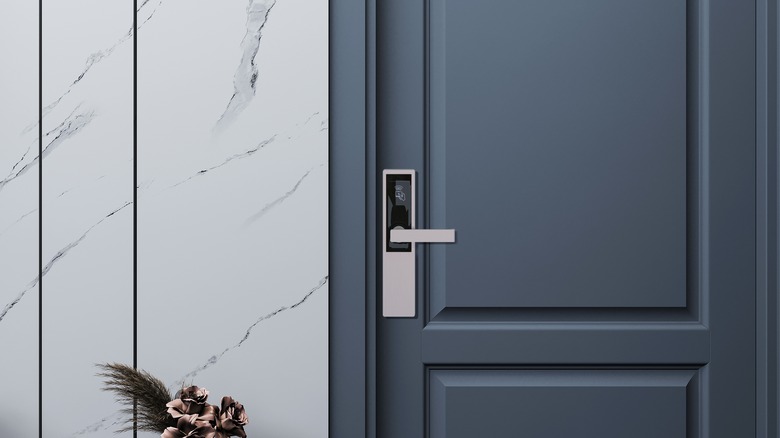 Sompetch Khanakornpratip/Shutterstock
Rental spaces can often be a mixed bag of delights and horrors. While the best of them can be stylish and well-appointed, just as many lack a certain amount of energy and personality. With space at a premium and rules on what's allowed in terms of renovation, renters face challenges when trying to create an inviting and personalized home. 
While rules and regulations of what is allowed often vary, there are several easy (and temporary) changes you can make to the space that reflect your own style and fulfill some very acute needs as a renter. While more permanent adjustments may need approval or cost you your security deposit, others are much less intensive (via Apartments.com). What's better is these are all light on the wallet, easy on the effort, and, in many cases, completely rental-approved, allowing you to simply restore the property to its original condition when you leave without anyone being the wiser. 
1. Peel and stick wallpaper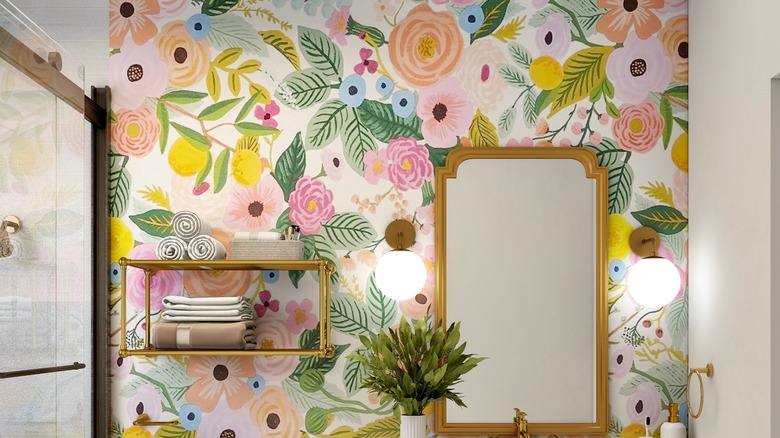 OlliverQueen/Shutterstock
Nothing adds a bit of dynamism and interest to blank walls better than wallpaper. A number of cool and beautiful designs are available in easy-to-apply (and remove!) peel-and-stick formats, which you can simply peel away when you move. From romantic florals to funky, mod designs, there's a pattern that fits every decor.
2. Paint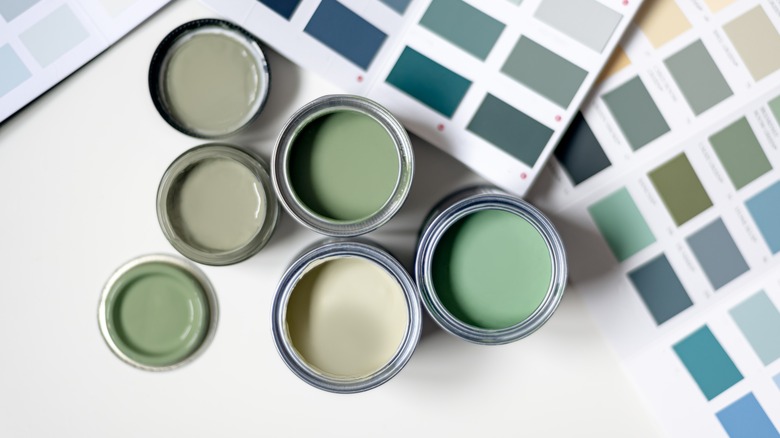 Anna Mente/Shutterstock
This one may be obvious, but it doesn't hurt to ask your landlord if painting is an option. While many stipulate that you need to leave the walls as they are, just as many will allow certain colors or free reign as long as you return the walls to their original condition at move out.
3. Frame molding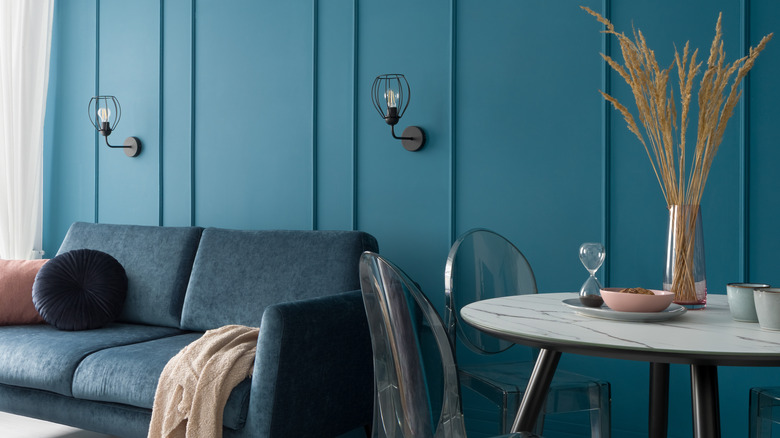 Dariusz Jarzabek/Shutterstock
One of the hottest trends in design is picture frame molding. While not everybody boasts a pre-war apartment with this cool architectural feature, you can fake it with simple, thin molding, some of which come in a peel-and-stick variety that is easily removed when you no longer want it. 
4. Decal mural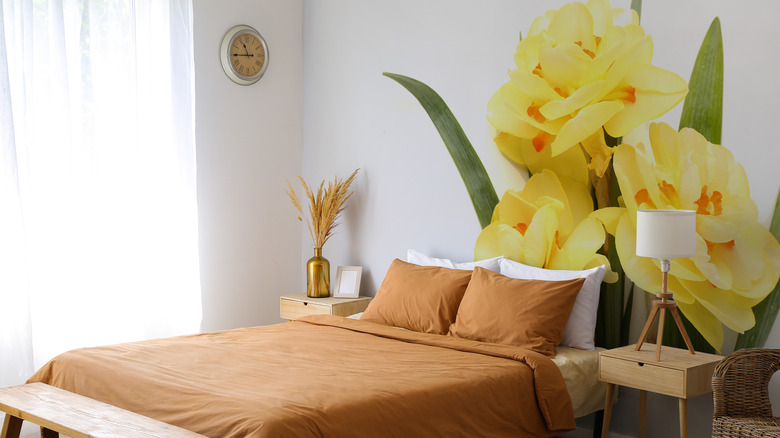 Pixel-Shot/Shutterstock
A simple way to add some interest to blank walls is to install a decal mural. Coming in a variety of sizes and designs from subtle to bold, these are applied like wallpaper and peel away when you are done. You can also purchase smaller silhouette designs and lettering to add visual interest to blank walls. 
5. Window coverings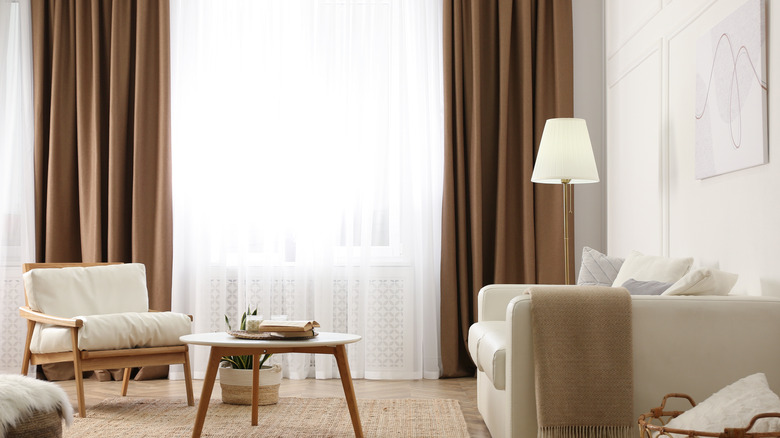 New Africa/Shutterstock
Many rentals come with standard-issue blinds over the windows. While these are great for privacy, they often lack the visual impact of nicer window coverings. An easy fix for boring blinds is to hang drapes or shears over them. Let down the blinds when needed or just leave them rolled up and out of sight. 
6. Temporary tiles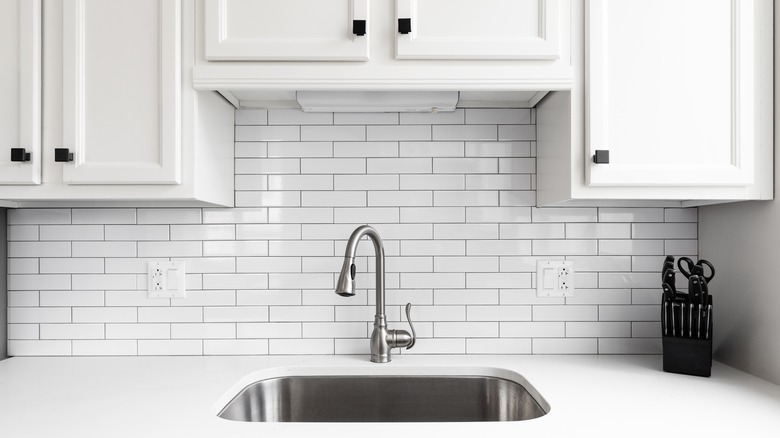 Hendrickson Photography/Shutterstock
If you have dreams of perfectly tiled backsplashes but your rental lacks this feature, you can get a large number of peel-and-stick tile varieties that look almost like the real thing. They are easy to install, usually in sheets or individual tiles, and just as easy to remove when you go. 
7. Install new hardware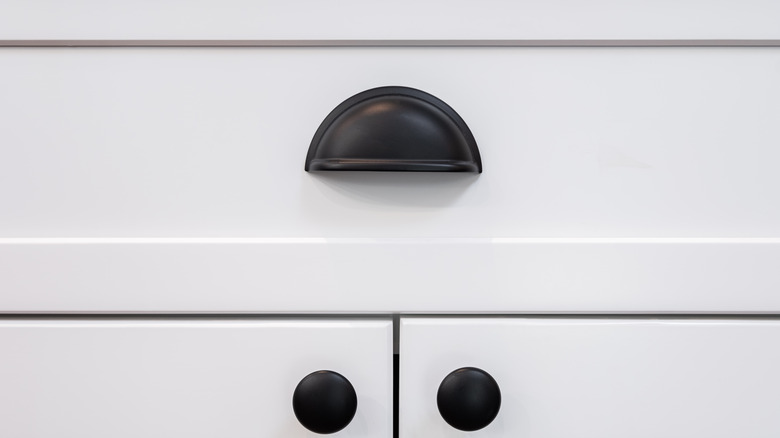 Bruce Peter/Shutterstock
Many rental spaces come with pre-fab or builder-grade cabinets that may be functional but lack a certain pizzazz. You can easily switch out (then re-install) boring or damaged pulls and handles with new ones, many of which are easily installed without having to do additional drilling or screwing.
8. Decorative screens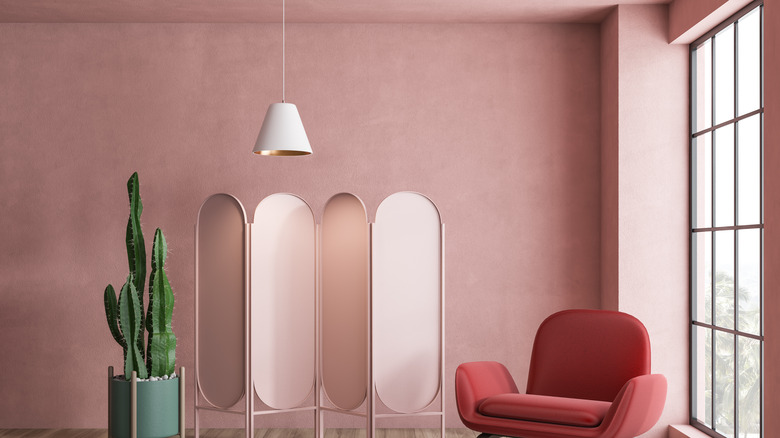 ImageFlow/Shutterstock
Decorative screens fulfill a number of uses in any space, particularly in rentals. Apartment living may call for multi-use spaces, roommates, and privacy needs, so a screen becomes not only a design element but a functional addition to any room. 
9. Rugs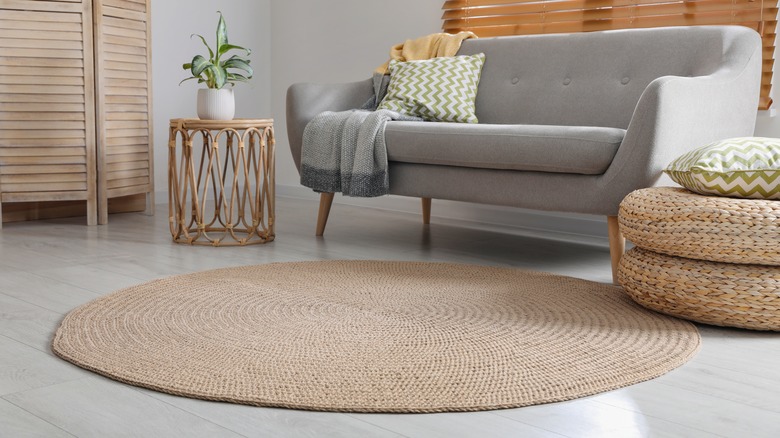 New Africa/Shutterstock
Floors in rentals are a mixed bag. You may be blessed with lovely hardwood or tile, but you could also find yourself with a drab or overly used carpet. A large area rug is a perfect solution for any rental, providing softness and warmth to hard floors while also soundproofing and hiding any number of carpeting flaws beneath. 
10. Wardrobe rack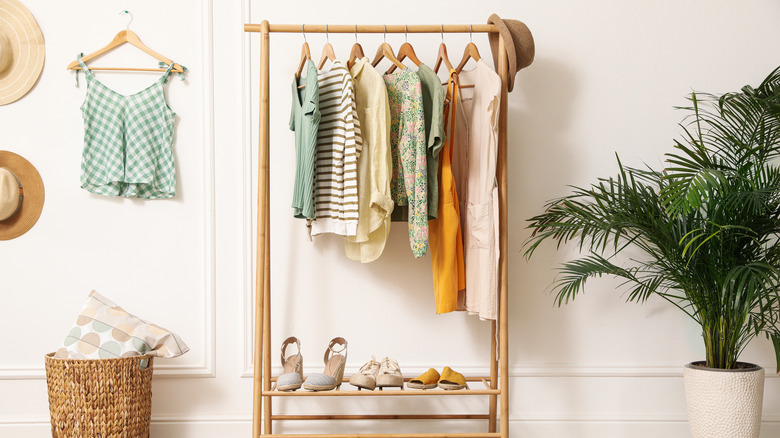 New Africa/Shutterstock
Without the usual garage and basement spaces, closets sometimes bear the brunt of storage needs in a rental. If you are looking for innovative ways to add more storage for clothes, consider placing a wardrobe rack in a bedroom or office. 
11. Window film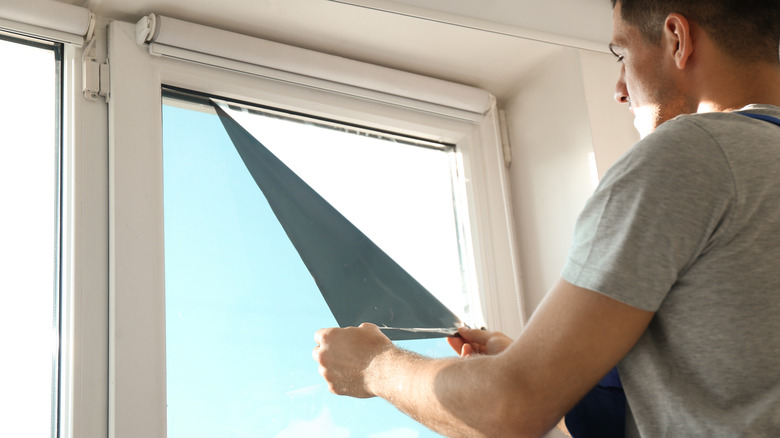 New Africa/Shutterstock
Another great solution for covering windows, particularly in places where you still want light but need some privacy, is peel-and-stick window panels. They can be as simple as providing a frosted effect that allows light to pass through, or as dramatic as a faux-stained glass finish that almost resembles the real thing. 
12. Add a large mirror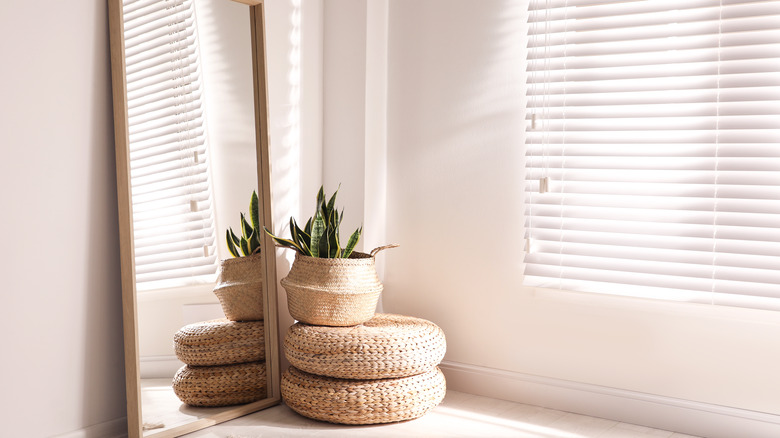 New Africa/Shutterstock
Mirrors are often a designer's best not-so-secret strategy, adding light and new dimension to rooms to make them appear much larger than they are. Consider adding a large full-length mirror to any room you feel is too small or dark. 
13. Kitchen shelving
Ground Picture/Shutterstock
Like closet space, kitchen cabinets can often be wholly lacking in space for all you need to have a functional kitchen. Consider adding some metal restaurant shelving, a rack, or even a small rolling island if space allows. This not only provides storage via shelving but if placed at the right height, can provide extra counter space for prep.