The Best Place To Live In Minnesota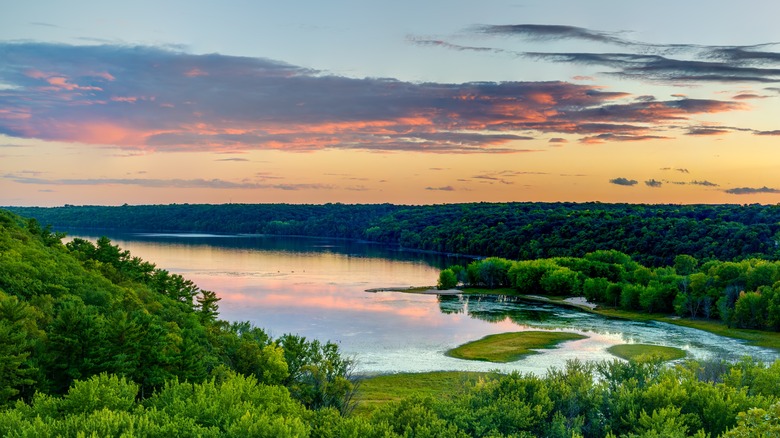 Aaron J Hill/Shutterstock
What makes a place the best location to live in? It could be a combination of a solid real estate market with the perfect home, easy freeway access, good local jobs, and excellent schools. Luckily, Minnesota offers a lot of those qualities.
It's home to 5.5 million people, many of whom live in big cities such as Minneapolis, St. Paul, or Rochester. Minnesota, called the "Land of 10 Thousand Lakes," thanks to the thousands of lakes here, has a thriving healthcare industry, sizeable agricultural sector, and strong tourism industry worth $16 billion annually (per Explore Minnesota). There's little doubt it gets cold and snowy during the winter months, but the average high temperature in the middle of summer is around 80 degrees Fahrenheit. All of these are factors to consider when buying a home.
The entire state has plenty to offer, but each city and region has its own culture and amenities. It's a diverse place to call home, but one city in Minnesota seems to stand out as the best place to live.
Check out Macalester-Groveland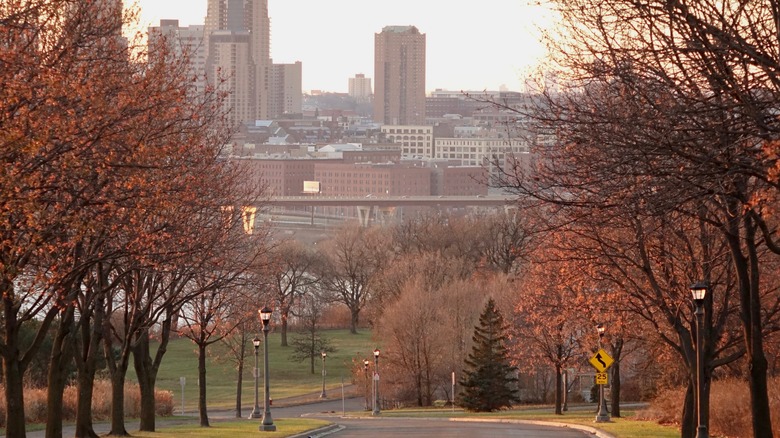 Marstar/Shutterstock
A recent Niche survey found Macalester-Groveland, a community of St. Paul, to be the best place to call home in the state. It has a population of 18,951, with many people who easily commute to the St. Paul area for work or school. The median home value here is $382,714, which is higher than the national average of $229,800. About 71% of people here own their homes, and 29% rent. The median rent is slightly lower than the national average of $1,096, making it more affordable to rent a home here.
Regarding earning power, the median household income is $95,948, significantly higher than the national average of $64,994. In addition, about 40% of residents have a bachelor's degree, nearly double the U.S. average, and 37% have a master's or higher. Regarding families, about 27% have children, and the town offers a wide range of high-quality schools, including public and private schools, with locations like the Math & Science Academy and Nova Classical Academy Upper School being top-rated.
A fantastic quality of life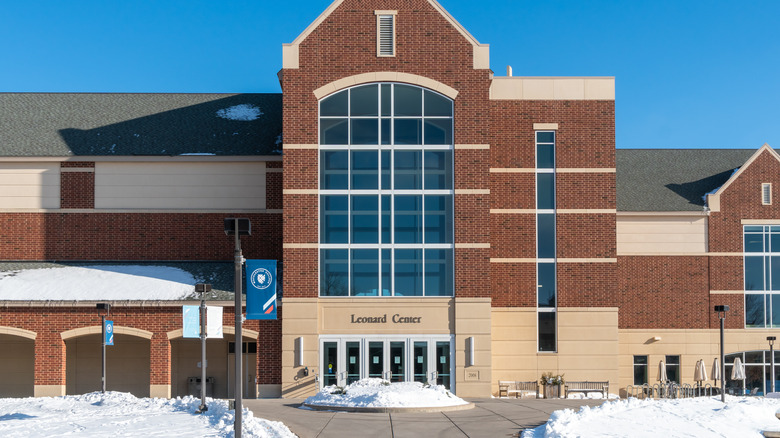 Ken Wolter/Shutterstock
Noted as a smaller, slow-moving college town, Macalester-Groveland has an eclectic vibe with beautiful, walkable neighborhoods. Home to Macalester College, a small liberal arts college, it's common to see corner coffee shops and eateries to stop in for fuel for the day. St. Clair is the main thoroughfare for commercial activities, where it's easy to find a few artisan shops and numerous restaurants, such as Bar Brigade and Shish Café. Midwest Home shares that Macalester-Groveland also offers a lot of fun things to do, whether that means joining a sports program through the Groveland Park Community Center or taking in a movie at the Grandview Theater.
The real estate market brings a range of home styles, many of which are noted for their historically charming architecture. From smaller bungalows to stately abodes, many tree-lined streets sit in quiet neighborhoods around the college campus. For those looking to buy a house in one of the best areas of the state, Macalester-Groveland is worth a look.