HGTV's Jasmine Roth's Countertop Tip Will Save You Money Without Sacrificing Looks Or Durability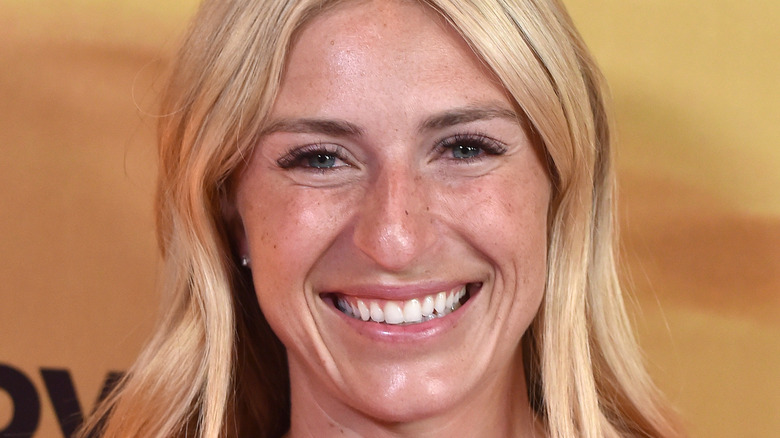 DFree/Shutterstock
Designing a kitchen or bathroom is no easy project. There are a plethora of materials you have to choose from, and they all have to be somewhat complementary in order to create a harmonious design. But from backsplashes to cabinetry and paint colors, the price of remodeling these areas can quickly add up. According to Home Depot, the average cost of a minor remodel is $24,000. It goes up $69,000 for a major remodel and $136,000 for an upscale remodel. Just looking at countertop installation alone, you could be facing costs as high as $4,300 per Bankrate.
Obviously, no one wants to pay nearly $5,000 for countertops, so Jasmine Roth has revealed a budget-saving tip every homeowner should be aware of. Based in California, Roth has a niche for creating custom dream homes and showed us her skills as the host of "Hidden Potential," according to HGTV. She's now the host of "Help! I Wrecked my House," where she helps homeowners bring their properties back to life after a botched renovation. Due to her experience, we believe she's the perfect designer to help you save money without sacrificing the beautiful design you want to create.
A substitute for marble that's worth it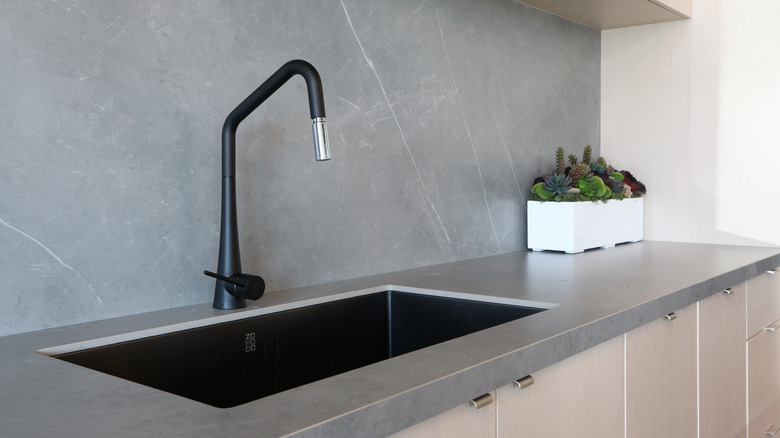 Xi Bai/Shutterstock
According to Realtor.com, the designer advises giving porcelain a shot. "This is an interesting material," Jasmine Roth notes. "It looks like marble, but it has the durability of porcelain. So it won't stain, won't scratch, lasts forever. It's large-scale, and it's printed to look like marble." And although it mimics the beautiful pattern of marble, you can find it at a much lower cost. According to CounterTop Guide, the price of marble is typically $75 to $250 per square foot, whereas porcelain is $60 to $100 per square foot.
If you want to stay on the lower end of the price, it's recommended to use porcelain tiles instead of slabs. Also, choosing a simple design will help keep the price of square footage low. MaxSpace Stone Works says that, unlike marble, porcelain doesn't need to be sealed because it is non-porous, which is a key reason why it's easy to maintain — this feature makes it less susceptible to staining. It's also noted that porcelain is 30% stronger than the toughest granite, which makes cooking easier for homeowners when there is less worry of accidentally scratching the countertop.