The Best Place To Live In Oklahoma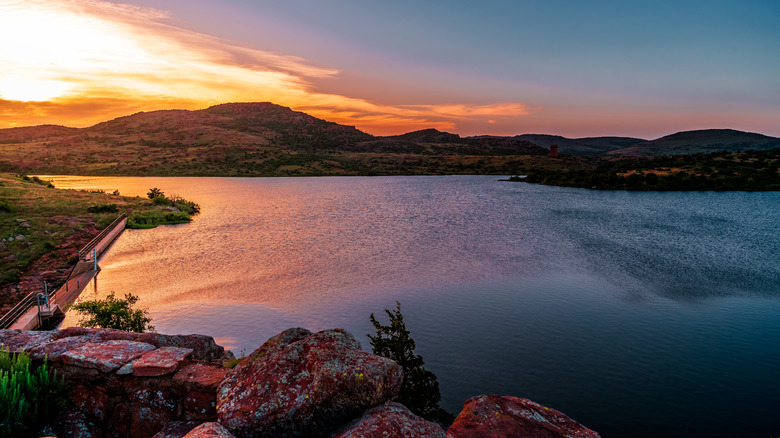 Sarah Quintans/Shutterstock
Finding the perfect place to buy a house and live often means focusing on the local schools, cost of living, access to jobs, and whether the perfect house is available within that community. Oklahoma is a beautiful region to live in for many reasons. The state, which is home to over 3.9 million, is noted for its strong agricultural and mining industries and robust economy though large, urban cities exist, including Tulsa and Oklahoma City, according to Ducksters. It's a beautiful place, too, with rolling hills and nearly endless planes. Some know it for its food, whether it's barbecued pork, grits, or fried okra. Others recognize the state for its Native American heritage.
If you want to find the best place to live in Oklahoma, it's going to take careful consideration of a few regions and, most importantly, the type of lifestyle you hope to live. With open ranches, small, older towns, and large urban cities, there's something here for many. One city stands out from the rest, though.
Check out what Edmond has to offer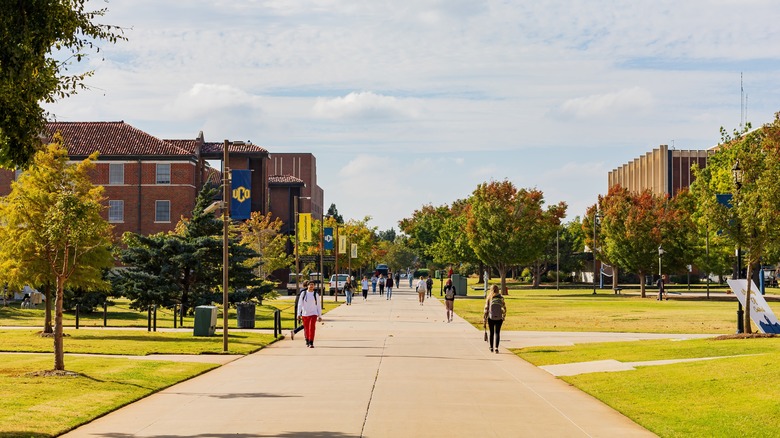 Kit Leong/Shutterstock
Edmond, Oklahoma, is often called the "crown jewel" of the state. Right in the heart of it, Edmond offers residents ample amenities, including championship golf courses, lots of public art, and sports facilities for all ages, according to the Edmond city website. The city is a suburb of Oklahoma City and just a short drive from the Will Rogers World Airport, making getting around the area and the country easy to do. The city is home to dozens of parks and green spaces, as well as miles of hiking trails, biking areas, and a senior center. The City Parks department of Edmond also provides a farmer's market, sports and fitness programs, and even a fun Ugly Sweater 5K and Fun Run.
When it comes to quality of life, Edmond boasts numerous benefits. Visit Edmond Oklahoma shares that there are 250 restaurants in the area, numerous indoor and outdoor food halls, and lots of planned festivals throughout the year. In addition, Arcadia Lake is a major destination here, with swimming, fishing, and boating options.
A competitive cost of living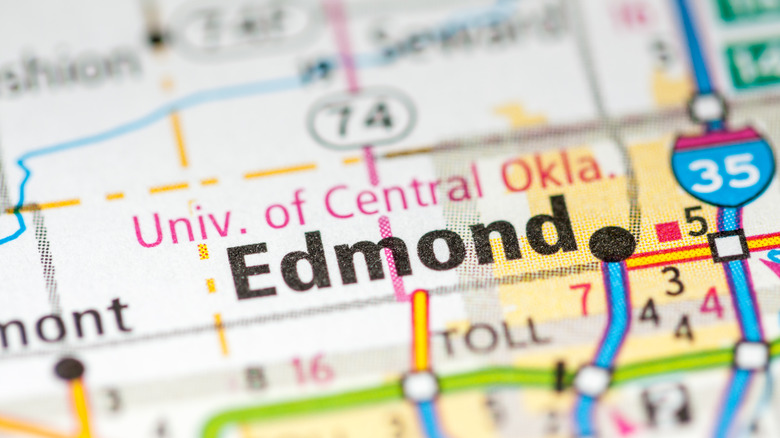 SevenMaps/Shutterstock
When it comes to finding the perfect place to buy a home, the economics of the area matters, too, and Edmond has much to offer in this area. In terms of cost of living, it's more affordable than the national average, ranking 96.3, while 100 is the country's average rating, according to Best Places. Though grocery and healthcare costs are a bit higher than the rest of the state of the U.S., housing, utilities, transportation, and other costs tend to be much lower.
The median home cost in Edmond is $271,300, which is lower than the U.S. average but higher than the state's average of $146,600. Rental rates are also competitive, with a one-bedroom rental costing $855 per month compared to the U.S. average of $1,048. Styles range widely from smaller starter homes to larger single-family properties. The city is also known to have good schools with numerous options for public and private education available.