The Most Important Home Buying Tip For The 2023 Housing Market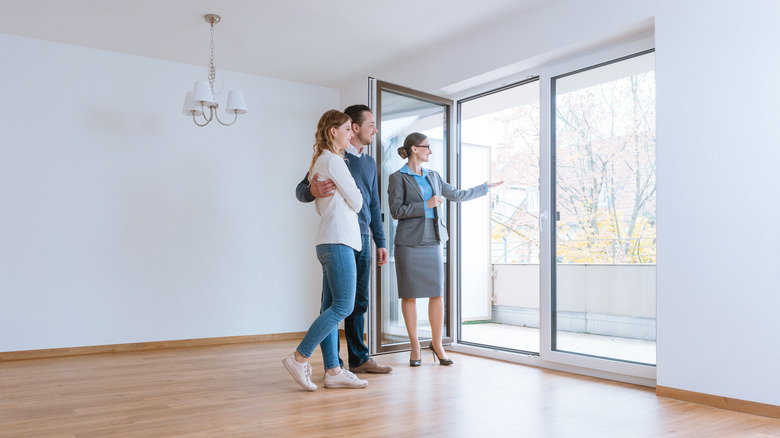 Kzenon/Shutterstock
During the past two years, home buyers and sellers faced an intense housing market they hadn't witnessed in decades. According to the United States Census Bureau, the COVID-19 pandemic put a pause on the housing market as restrictions forced several businesses to close. However, by the summer of 2021, the housing market was back on with a whole new demographic of buyers: remote workers who wanted to purchase affordable homes outside of the city. During this time, property inventory was low; this, combined with high demand, created a very competitive market where buyers were spending way more than what these homes were worth.
However, we're now heading into 2023, and as housing market trends continue to change, it's time to check out the new tips and tricks to successfully buy a new home. Interest rates are expected to remain high and possibly reach 9% (via GoBankingRates); however, buyers should be less worried about sky-high prices; they will only slow down the market — which spells bad news for sellers. If you're unsure how to deal with the new housing trends, here's a tip that may give you a head start.
Take a breath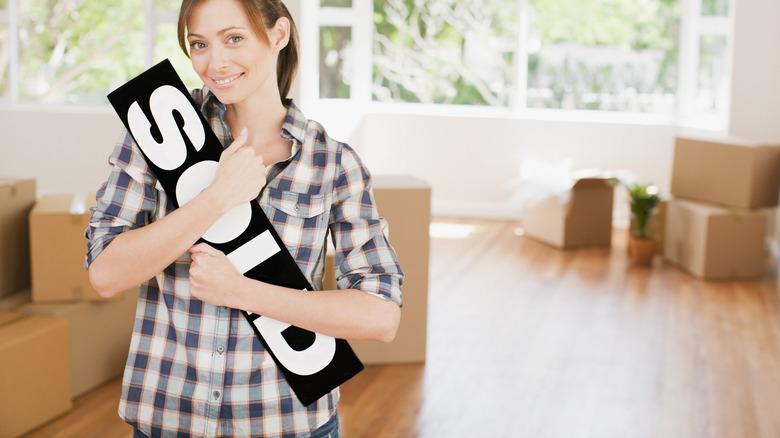 Martin Barraud/Getty Images
As the housing market continues to cool down, Realtor.com notes it'll be easier for buyers to purchase a home. As a result of how hectic the market was for the past two years, buyers were purchasing overvalued homes, skipping contingencies, and avoiding asking sellers for concessions in hopes it'll help them buy a home faster. Now buyers will have more power with less competition in the way. If you notice your dream home has been listed, it may be smart to stand back before putting an offer down. You can now see if the price drops and put in an offer at a lower price after a few weeks have passed. With fewer buyers on the market, it'll be hard for the seller to say no.
However, predictions for the 2023 housing market can always change. If you're getting ready to purchase a home next year, Experian suggests getting in touch with local real estate agents and other real estate experts to fully understand the situation you're dealing with. The market can look different in each city and state, so these professionals can help you better prepare by providing insider knowledge.