The Best Place To Live In Ohio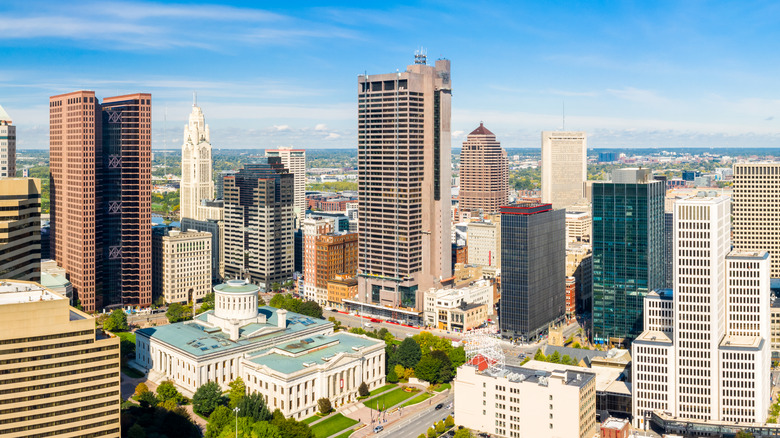 Ultima_gaina/Getty Images
As real estate price tags and cost of living expenses soar across the nation, it can be discouraging for many people looking to start a family and own a home. While some housing markets in places like California and New York seem to reside in expensive bubbles that never burst, there are still plenty of reasonable destinations to relocate to. Ohio is one such location that provides its residents with affordable housing and a low cost of living. 
According to Mover Junction, Ohio is a mecca for millennials. Those in this age bracket that are looking to relocate will fit in well and appreciate some of the perks of Ohio life like reasonable tax brackets and quality healthcare. The weather can also be a draw for those who love to experience all four seasons — plenty of locations throughout Ohio boast vibrant autumn trees, mild summers, and regular snowfall. The real struggle when it comes to moving to Ohio might be deciding which city to choose. 
Dayton, OH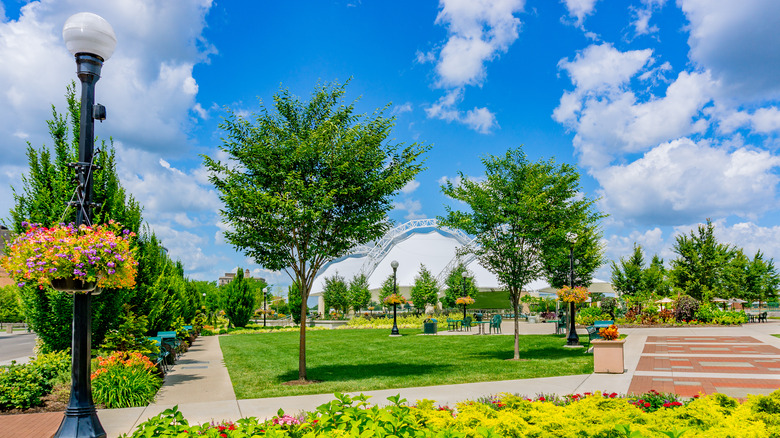 Patricia Elaine Thomas/Getty Images
Dayton is one of the best-kept secrets of Ohio, but people are quickly catching on to the features of this town that make it worth moving to. According to Numbeo, Dayton has a high quality of life index when it comes to health, climate, and purchasing power, while also having a low index for traffic and pollution. Since Ohio is an affordable place to live, cities like Dayton are a healthy mix of generations. From top-rated high schools to ideal retirement communities like neighboring Oakwood. 
The average home price in Dayton is well below the national average — coming in between $163,000 and $259,000 (via Dayton Realtors). If you have kids, many schools in Dayton are top-notch. The elementary schools rank high against the national average, the city is home to some well-regarded universities, and Oakwood High School is ranked as the ninth-best high school in the entire state of Ohio. 
Best of all, the cost of living is incredibly reasonable — nine percent below the national average, while home prices are 26% less (via Rent Cafe). So, if you are looking for a fresh start in life in a location far from home, Dayton is an ideal place to put down new roots.