2022 Holiday Shopping At Home Depot: Hours, Deals, And What To Expect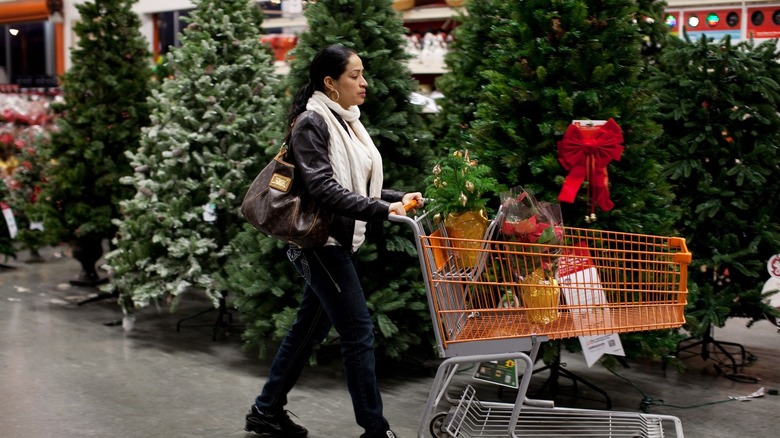 Bloomberg/Getty Images
It's the holiday season, which means it's the busiest time of year for retailers everywhere. Shoppers are searching for holiday home décor, outstanding sales, and gift ideas for their loved ones, especially in places like Home Depot. Each year, the craziness starts Black Friday and continues up until the very last day before the big celebration, according to Sensormatic. It's a chaotic time for both retailers and shoppers, but if you know how to navigate the holiday season at Home Depot, you're going to have a much better time (and get your hands on some fantastic deals).
The key to a successful shopping trip during the holidays is going when the store is least busy and staying up-to-date on when the sales are happening and which items are part of that sale. With that being said, let's go into further detail on how to have the best holiday shopping experience at Home Depot.
Shop at the right times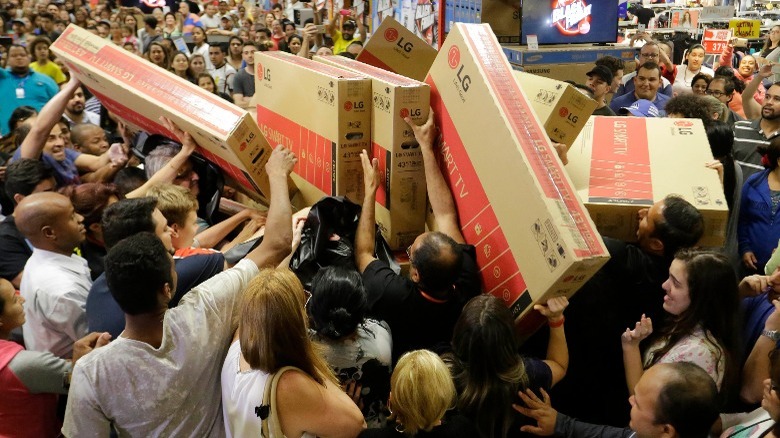 Nelson Antoine/Shutterstock
To avoid the rush and get first dibs on Home Depot's amazing deals, Fox News recommends shopping on weekdays when doors first open or anytime between 1 p.m. and 5 p.m. Once shoppers get off of work at 5 p.m., the place is like a madhouse. Now, you're fighting the rest of the crowd to get what you want (if it isn't sold out already), it's difficult to find someone to help you in a sea of people, and on top of everything else, you have to wait in those terribly long lines.
If you can't make your shopping trip during the week, your third best option is Sunday morning, The U.S. Sun explains. Keep in mind you'll still be dealing with the crowds, but it's when you're most likely to find some great deals. The retailer displays merchandise with damaged packaging (the item itself is completely fine) near the garden department, where you can snag goods for 50% off.
Regular store hours are Monday through Saturday, 6 a.m. to 10 p.m., and Sunday from 7 a.m. to 8 p.m., according to Home Depot. For those last-minute shoppers, be aware doors will be open from 6 a.m. to 5 p.m. Christmas Eve and closed Christmas Day, GoBankingRates states.
Keep your eyes peeled for sales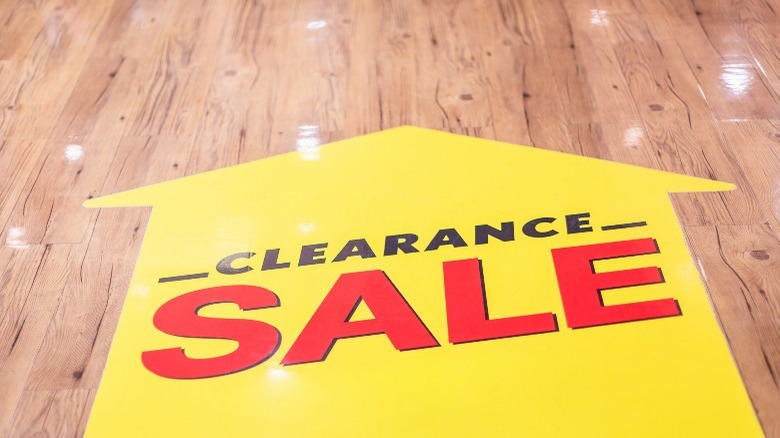 SKT Studio/Shutterstock
One of the greatest things about holiday shopping is the major discounts retailers offer, specifically Home Depot. For example, if you're a poinsettia lover, here's a deal you're going to absolutely love: The home improvement store offers up to 60% off all its poinsettias every single year during Black Friday, says The Krazy Coupon Lady. You can grab these festive plants for only $2 during this holiday sale. Crazy, right? But that's not all — if you don't have a Christmas tree yet, now's the time to buy one!
Taking a look at Home Depot's website, you'll notice the retailer has serious deals on its artificial Christmas trees, such as the 7.5 ft Maysville Pine Christmas Tree, originally priced at $200, but it can be found for up to 60% off, or $79. While Home Depot is known for its convenient price-match system, it should be noted the retailer does not honor it during seasonal promotions, so if you were hoping to get a deal on top of another deal, we're sorry to say it isn't going to happen.