Maine Cabin Masters Crew Explains How To Successfully Pull Off A Cabin Renovation - Exclusive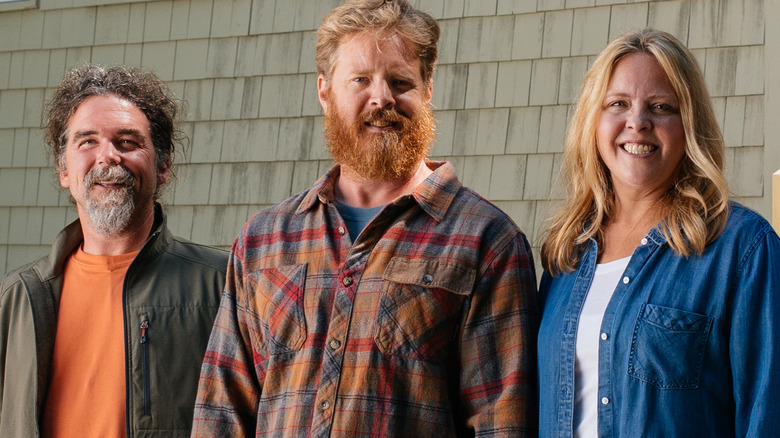 Magnolia Network
Renovating a cabin is a far cry from the artistry and budget required when putting the finishing touches on your dream home. Chase Morrill, Ryan Eldridge, Ashley Morrill-Eldridge, and the rest of the "Maine Cabin Masters" crew know this all too well. In fact, in their exclusive interview with House Digest, it was noted that modest budgets and their practical approach to renovations are part of what makes their show so special and popular. However, for the families who cherish their idyllic Maine camps — rot and all — and will be passing them on to their children, the job is no less important, even when it's accomplished on a tight budget.
"We're not doing fine homebuilding. Everybody on the crew is skilled at carpentry and able to do fine homebuilding, but we don't have the budgets to worry about a lot of the finer details," Morrill, the team leader, said. "We're taking camps that are run down and uninhabitable and getting them usable again. Whether it's working windows with screens, small improvements go a long way, and we don't really worry about the finer details because it's camp — it's a cabin. It's meant to be used. It's meant to be loved, so we don't want to worry about scratching up the floors or putting dings in the walls."
Maine Cabin Masters keep you on budget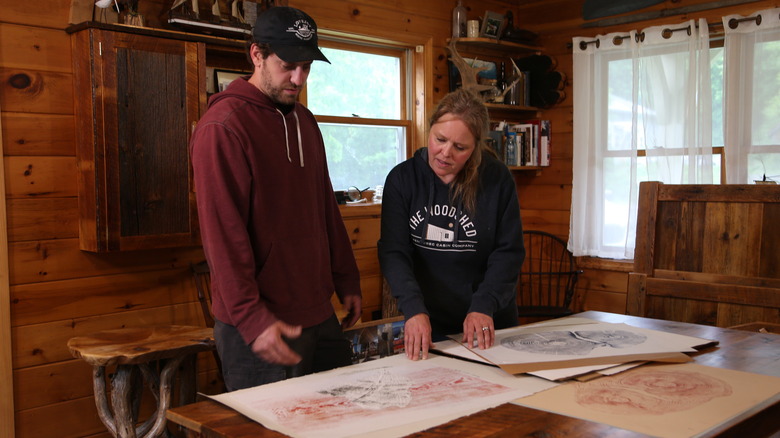 Magnolia Network
When undertaking a renovation — whether it's on a home or vacation property — staying on budget is half the battle. Thankfully, the pragmatic mindset of Chase Morrill and his crew is tailor-made for achieving lasting results without draining their clients' bank accounts.
"We get a lot of eastern white pine, and if it has a knot or it has a crack, it doesn't have to be perfect," Morrill said, "as long as it's usable and functional for the intended use. It's the same thing with a lot of stuff too. If it still has life left in it, no need to replace it."
Sometimes homeowners are the cause of their own budget nightmares. Even when homeowners get in their own way, the series — as master demolition-man Ryan Eldrige pointed out — is formatted to help prevent costly blunders. "Changing your mind costs money, too, which is one thing we don't have to deal with a lot because the homeowners give us the keys and they're gone," Eldrige said. "But in a typical build, if the homeowner's involved, every time they change their mind, it costs money by throwing things down and changing the plan."
Along with this, putting on the finishing touches and updating a cabin's decor can also be done without breaking the bank, especially when one goes through their own community. "I like to go and use local arts and craftsmen. Go out into the community and find some cool local art," Ashley Morrill-Eldridge said. "Then, changing out throw blankets, throw pillows, or little carpets can totally change the look of a room."
"Maine Cabin Masters" Season 7 is available to stream on HBO Max.