The Best City To Live In If You Love Rainy Days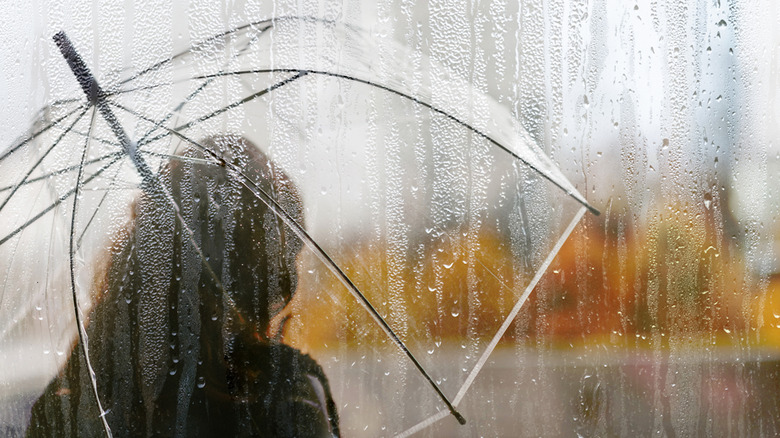 FTiare/Shutterstock
For some people, rainy days are the best. The PCM Outlook states that some people are affected by a condition called reverse SAD. Mayo Clinic explains that SAD (or Seasonal Affective Disorder) affects people when the seasons change from long, bright, warm days to cold, dark, shorter ones. This can cause depression and low moods in some people. Reverse SAD, is the opposite, and people with this disorder find calmness and happiness on rainy days, so with that outlook, living in a city with a high level of rainfall would be ideal!
Or perhaps you just love the way the rain washes away the heat of the day and brings out the brightness of the greenery and flowers. And as Nature For My Soul reminds us, the more rain there is, the higher chance there is of seeing rainbows! Either way, choosing a city based on the number of rainy days it has doesn't have to be tricky. According to World Atlas, West Palm Beach in Florida is a large, thriving city with one of the highest levels of rainfall. With a minimum of 131 days of rain every year, this would be an ideal place to live if you love rainy days.
What else needs to be considered?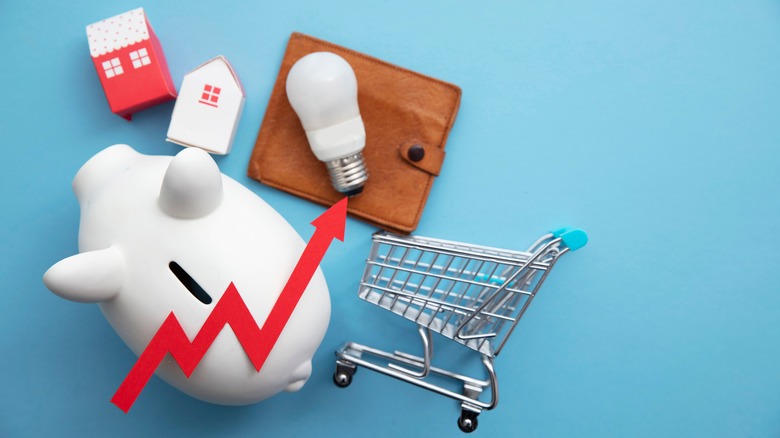 Ink Drop/Shutterstock
Moving to a new area is not something that anyone takes lightly, as there are many other things to take into consideration. West Palm Beach is a popular area of Florida, and thankfully if you have young children to think about, it is also home to some of the top schools, according to Livability. With 53 highly rated schools in the area, there are plenty of choices.
In addition, there is a Brightline station with links to Orlando, Miami, and Fort Lauderdale. West Palm Beach also houses an international airport for adventures and holidays to other countries.
Even though it is a large city, it is home to impressive green spaces. There is Okeeheelee Park and the Grassy Waters Preserve.
House prices and the cost of living are fairly high and rising, according to Realtor.com, with the average house price being $447,000. Living Cost states that West Palm Beach is one of the most expensive places to live, with a monthly cost of living averaging $2,548. With this in mind, moving here would need serious forethought, but if you need that fresh, clean, rainy aesthetic, it could be worth it!