2022 Holiday Shopping At Bed Bath & Beyond: Hours, Deals, And What To Expect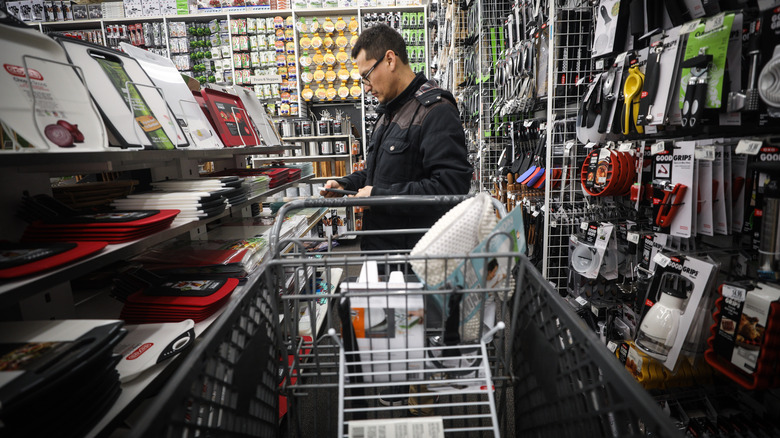 Nicole Glass Photography/Shutterstock
Right now is probably the most stressful time of the year to go holiday shopping. Entering any store during this festive season is like walking through a war zone as you pass by torn-up sale sections, children crying on the floor, and parents who seem like they're about to pass out from exhaustion. In fact, a recent survey found that 46% of Americans believe buying gifts is the most stressful part of what's supposed to be a joyous occasion, per Fox 45 News. However, this year will be different from any past manic shopping experiences. 
This is because House Digest has found all the details you need to know if you plan on stopping by Bed Bath and Beyond. As you may know, this large retailer offers a plethora of merchandise, such as home décor, kitchen appliances, children's toys, and much more. Indeed, it's an ideal place to purchase most things you need for the coming season. Here's the 4-1-1 on hours of operation, deals, and more to ensure you're prepared to buy everything you need.
The holiday breakdown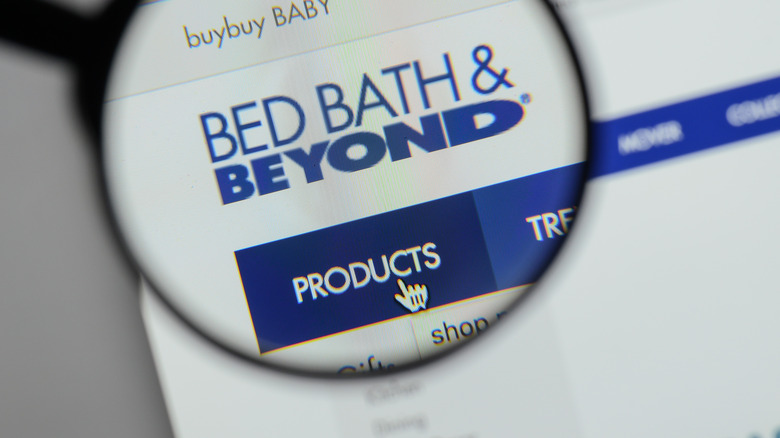 Casimiro PT/Shutterstock
According to Store Holiday Hours, customers can expect Bed Bath and Beyond to be open on Christmas Eve (Dec. 24) during regular hours. However, these times may differ depending on location, so we suggest double-checking with the store closest to you. This also applies to New Year's Eve (Dec. 31). However, because each location will be closed on Christmas Day (Dec.25), be sure to purchase all your gifts and other holiday items beforehand.
Additionally, if your mantle is looking a little empty, there are deals at Bed Bath and Beyond that may help. For example, the H for Happy holiday stocking is currently only $10.50 or $7.88 with a store coupon; it was originally priced at $15. The retailer's online store also features a gifts tab on the homepage, where presents are categorized by price and interest to help customers find anything they're specifically looking for. For example, after clicking coffee gifts, you're led to a page with discounted and regular-priced products, such as the Nespresso Premium Coffee Machine, which is currently about $180. Buy it now to save $60!