2022 Holiday Shopping At Urban Outfitters Home: Hours, Deals, And What To Expect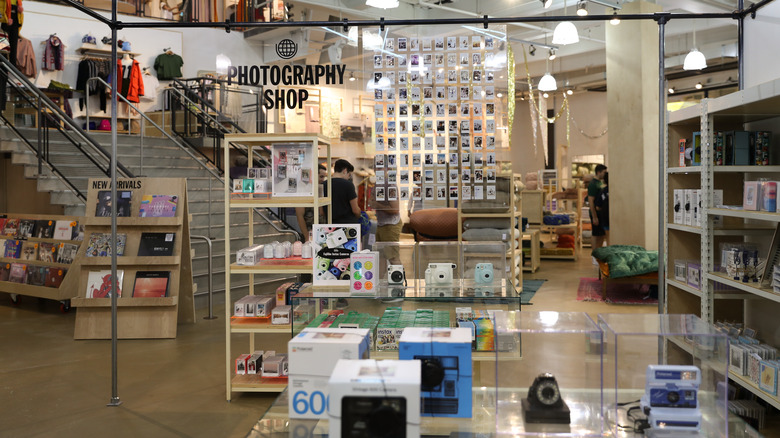 Helen89/Shutterstock
Whether you're doing last-minute gift shopping or looking for trendy decorations to fill your home before holiday guests arrive at your home, Urban Outfitters' home décor and furniture section will likely have something for you. However, with the busy retail season comes changing hours, shipping time expectations, and deals.
In general, you are not going to find an open Urban Outfitters on major holidays, including Christmas, per Store Holiday Hours, but that doesn't mean you can't peruse the store's online catalog throughout the entire holiday season. If you need a super last-minute trip for gifts or home décor goods, most Urban Outfitters are usually open on Christmas Eve, too, though expect the store to close a lot earlier than usual. There are no universally set hours, so check with your local Urban Outfitters store to make sure you know exactly if and when they're open during the holidays.
Holiday shipping policies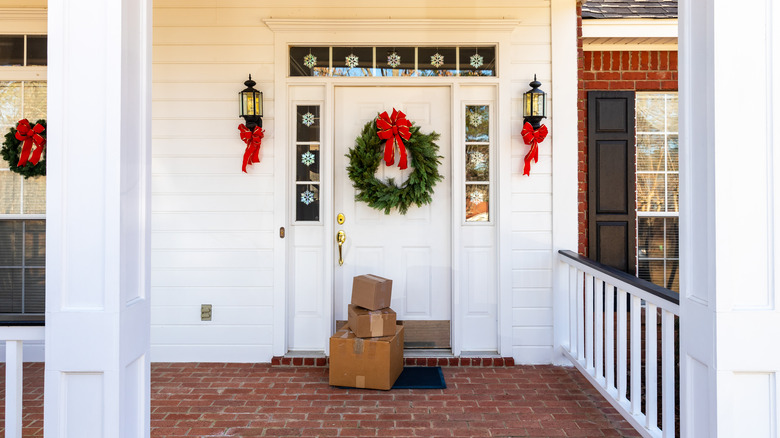 Chad Robertson Media/Shutterstock
If you're shopping on Urban Outfitters' website for gifts or holiday preparation, you should know the shipping timeline to ensure everything gets to you in a timely fashion. Within the United States, if you want to get your items delivered before or by December 24, Urban Outfitters says to place your orders by December 18 with standard shipping.
More expensive shipping options offer you a little more wiggle room to get your orders in. Standard shipping costs $6.95, or nothing if your order is more than $75, but express shipping costs $14.95, and rush shipping is even more at $24.95, via Urban Outfitters. The cost comes with a major convenience for the holiday season, though. Express shipping orders don't need to be placed until December 20, and rush orders don't need to be placed until December 21. If you order furniture or something larger, though, you may have already missed the mark. Truck orders, which deliver furniture and oversized items, needed to be placed on November 24. Oversized orders with standard delivery needed to be placed by December 13.
Holiday pick-up and return policies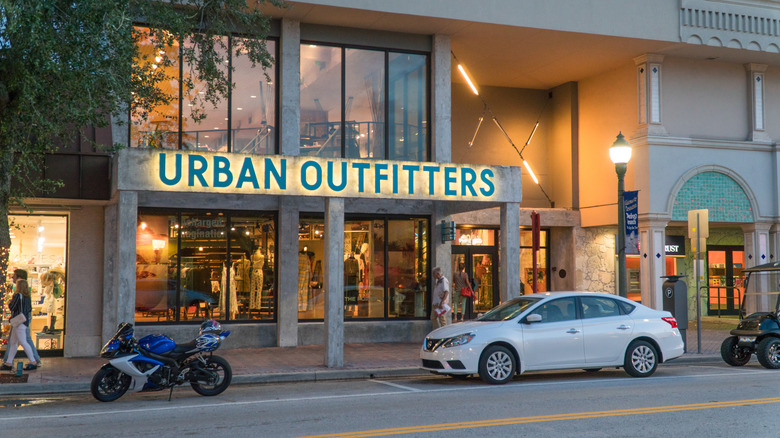 BrandonKleinPhoto/Shutterstock
If you can't get your orders placed in time for the listed shipping deadlines, you can also always order pickup. Regularly, Urban Outfitters' offers pickup within 24 hours if it's already available in-store, or you can order it to the store, where it'll be ready in 4 to 6 days, per Urban Outfitters. For the holidays, though, Urban Outfitters recommends placing your pickup orders no later than 1:00 PM EST on December 23, so they can be ready before the store closes on December 24. Again, be sure to check the hours of your local store to ensure you get your items in time.
Generally, Urban Outfitters has a 30-day return policy, but they've extended this for the holiday season — you have until February 28, 2023, to return or exchange anything purchased or ordered from November 1 to December 24. The usual rules apply, though, so returning an item through the mail will likely still result in a restocking fee. If you bring your item back after February 28, the store will offer you store credit with a receipt.