The Return Policy For Home Goods At Urban Outfitters Explained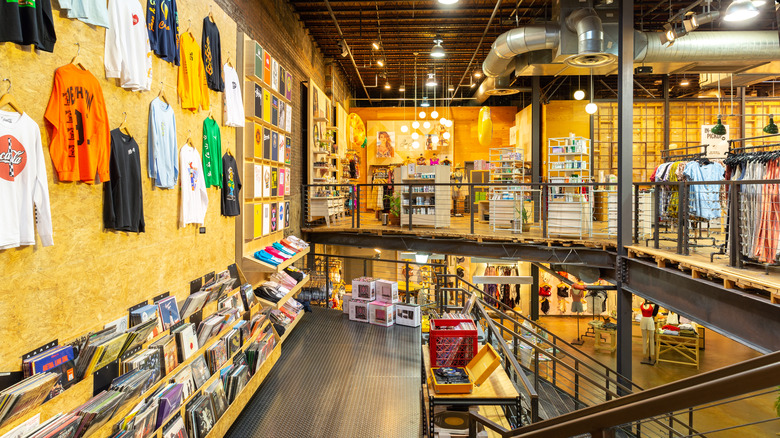 Mihai_Andritoiu/Shutterstock
No matter how excited you are about a product or item, sometimes it just doesn't work out. Whether it's a pair of pants that didn't fit or an electronic that came broken in the mail, most retailers are more than happy to fully refund you or replace the item altogether, and Urban Outfitters is no exception. The popular retailer sells everything from clothing to furniture to board games and birthday cards. Despite amassing more than $400 million in 2021 (according to ecommerceDB), Urban Outfitters has had its fair share of product malfunctions and damages that warranted a return.
Believe it or not, a majority of shoppers that aren't happy with their purchase don't actually return it to stores that have a more lenient return policy, The Washington Post states. Since there's no rush to return the product, more often than not, the shopper learns they actually like the item after spending time with it. They grow to realize it isn't as dissatisfying as they originally thought. However, if you are absolutely certain you won't be changing your mind, Urban Outfitters has created a return policy to ensure your satisfaction.
Online returns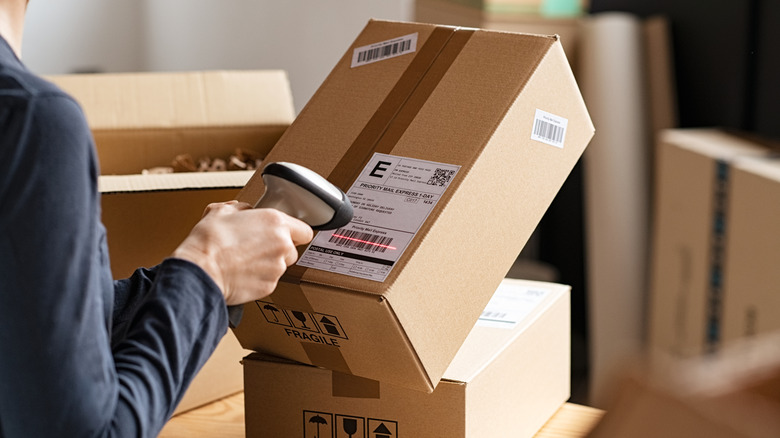 Rido/Shutterstock
Urban Outfitters offers shoppers a full refund for items returned with proof of purchase within 30 days of the delivery date and an e-merchandise credit voucher for items returned after the 30 days, as stated on the Urban Outfitters website. Keep in mind Urban Outfitters subtracts a certain amount from your refund to cover the cost of restocking mailed returns. If you're returning an item because you no longer want it, Urban Outfitters will thoroughly inspect the item for any damages upon its return. If the item doesn't pass the inspection, Urban Outfitters reserves the right to deny your refund, Returns & Refund explains.
Urban Outfitters does not charge a fee for returning items, with the exception of furniture. The company will send you a free return label, but you are responsible for covering the cost of shipping. For non-furniture items, simply print out the free return label and attach it to the package. Remember to remove the old shipping label before shipping your return.
In-store returns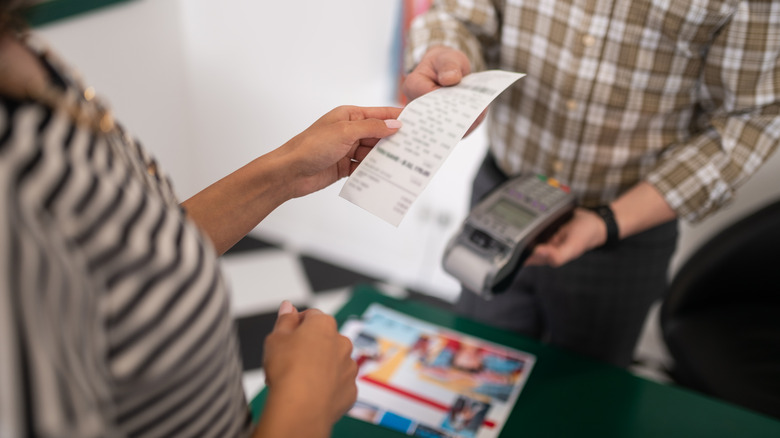 Yak0bchuk Viacheslav/Shutterstock
If you purchased an item in the brick-and-mortar Urban Outfitters, you must return it in person, DoNotPay states. Be sure you have the receipt upon returning the item, or you will be denied a refund. However, items without a receipt can be exchanged for store credit of equal or lesser value. The same 30-day return policy applies to in-store purchases as well. According to Bob Cut, once you've returned your item to the store, you can expect to receive your refund in 1 to 3 business days.
When it comes to furniture, Urban Outfitters offers a full money-back guarantee up to one year after the purchase date. For any furniture purchased in-store, you cannot return it in person like you would other products or items, Urban Outfitters says. Instead, you must email furniture@urbanoutfitters.com or call (800) 732-2306 during working business hours to set up an appointment for the furniture to be picked up.