Why Good Bones Star Mina Starsiak Hawk Says Not To Make Your Renovation Too Personal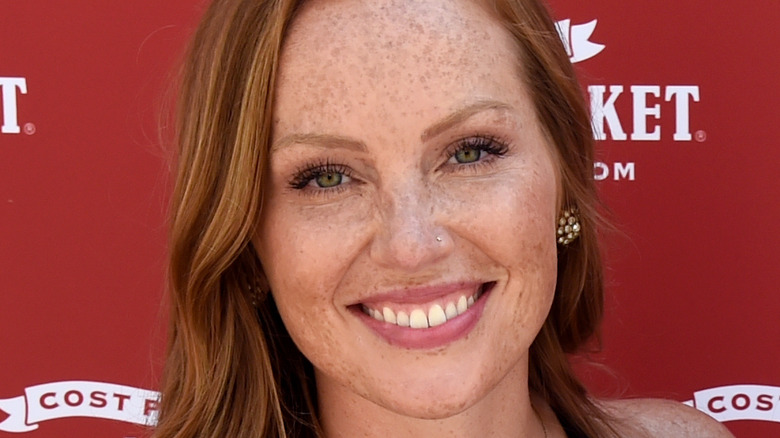 Michael Kovac/Getty Images
One of the most important elements of interior design is creating a space that reflects the homeowner's personal interests. According to "Good Bones" host Mina Starsiak Hawk, there are a number of ways to infuse your style into your home. For instance, she recommends layering textured pieces, displaying a gallery wall, deciding upon brightly-colored furniture, including a cozy rug in the bathroom, installing a bold light fixture above the dining room table, or placing a bench at the foot of the bed, per HGTV.
The best part about following any of these suggestions is that these design choices are easy to change, unlike a full renovation. Further, revamping your space, even if only for aesthetic reasons, is sure to cost you much more than adding decorative pieces will. This is part of the reason why Starsiak Hawk warns against overly personalizing your renovations to your own style. Below, you'll discover more of what she has to say on the subject.
Aim for a timeless look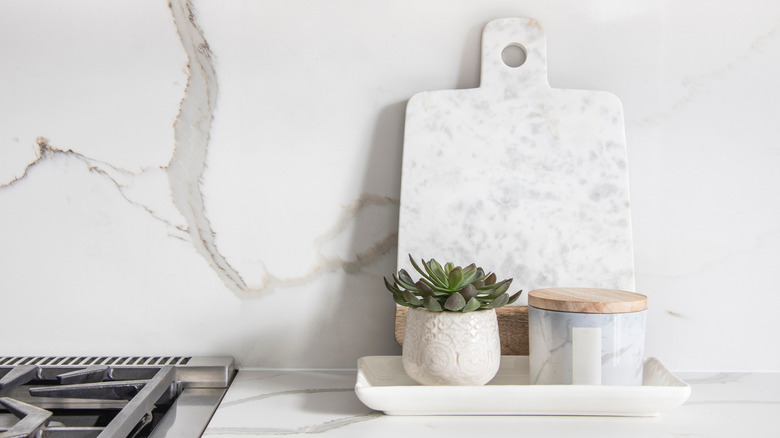 Xi Bai/Shutterstock
Your design choices should really depend upon your housing plans. If you're planning on staying in your home for years to come and have extra money to spend, this may support a more personalized look. However, according to Mina Starsiak Hawk, if you're working with a really tight budget or you think you'll be moving in the next few years, you'd be wise to choose elements that will appeal to a large group of homeowners. This will keep you from having to completely update your home before putting it on the market.
According to Realtor, Starsiak Hawk says to choose neutral paint colors and classic materials. For instance, she suggests that clients install a matte marble backsplash in their kitchen because "the matte look is really sharp right now, and I think it's going to be super timeless." In another renovation, Starsiak Hawk goes for almost all white in the kitchen and says, "The kitchen could go in probably 10 different houses with 10 different themes," which would appeal to many people, per another Realtor article. Therefore, this choice will greatly benefit the homeowner when they sell in the future. Then, to finish the space, you can include furniture and decorations that reflect your personal style and interests.