Mina Starsiak Hawk Explains Why Expert Renovation Is Better Than Building A New Home - Exclusive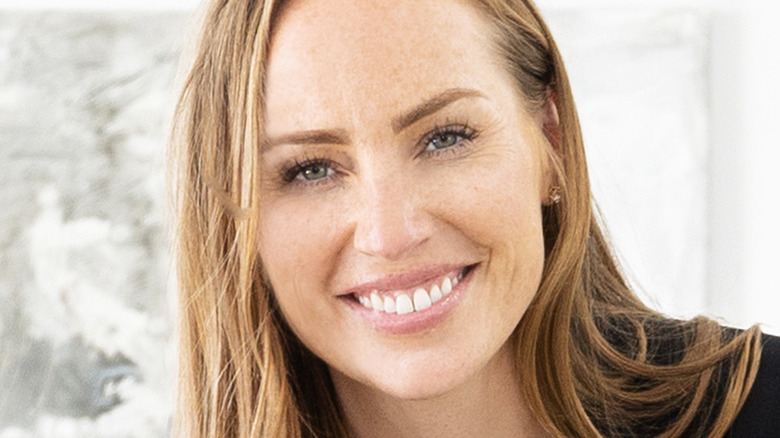 HGTV
In HGTV's popular series "Good Bones," Mina Starsiak Hawk teams up with her indispensable mother to renovate Indianapolis homes that many observers incorrectly conclude to be lost causes. While the process of transforming the biggest eyesore on the block into a charming neighborhood marvel is what keeps viewers coming back week after week, it's easy to wonder whether pursuing new construction is more practical for those trying to turn a profit in a highly-competitive housing market.
According to Starsiak Hawk, however, most people who are looking for new homes are seeking intangible qualities that are sorely lacking in most newly-constructed homes. "I'm sure there's some people that really like that builder-style new construction because it feels completely fresh and clean, and no one's ever touched it, no one's ever lived here," explained Starsiak Hawk in an exclusive interview with House Digest. "But I think a lot of the people that are looking in the areas that we renovate in want the functionality of new construction but want it to have more character."
"Whether we're doing a renovation or new construction, I think it's important to make it not feel like new construction, so it has a personality, it has some charm," Starsiak Hawk added.
Embracing challenge and inspiration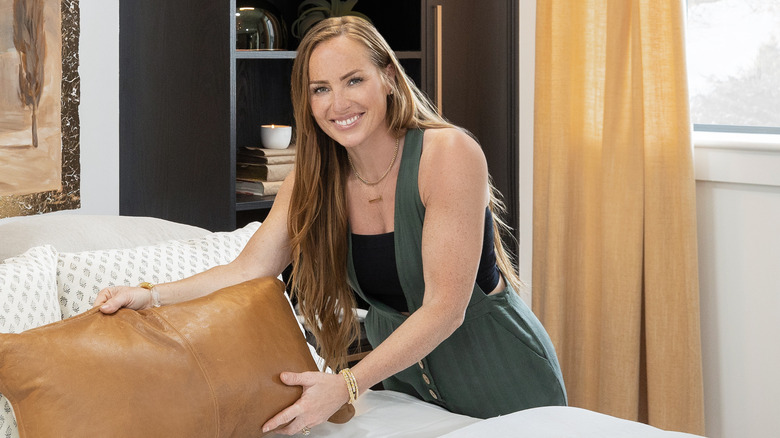 HGTV
Although meeting the desires of prospective homebuyers motivates Mina Starsiak Hawk to take on projects that few others would, it's not the only factor that sees her salvaging disfigured properties with little to offer aside from good bones and character.
"I'm super competitive, and a lot of the projects that we take on are ones that other people have failed at, or no one else wants to do because they're so messed up. So, there's that part of me that wants to be able to do it, to be able to figure it out," Starsiak Hawk explained. "Sometimes me and my team all would love not having a challenge ... But that's just not really how we operate."
However, while Starsiak Hawk's competitive nature propels her to undertake projects that few renovation experts would even consider — such as the historic Sanders House, the 7,000-square-foot property that she tackles solo in her new spin-off "Good Bones: Risky Business" — there are also practical reasons to take on high-risk renovations over constructing new homes.
"New construction, you're not really starting with anything to pull from. The inspiration's harder to get, so the vision's harder for me to find," said Starsiak Hawk. "While I am definitely not the most in-tune with people's emotions, or a sensitive person, I do like the personal aspect of what existed in the home before we got it and being able to pull that story through it."
"Good Bones: Risky Business" premiered on HGTV and Discovery+ on September 6, at 9:00 p.m. ET.