Mina Starsiak Hawk's Budget-Friendly Trick To Sell Your Home Fast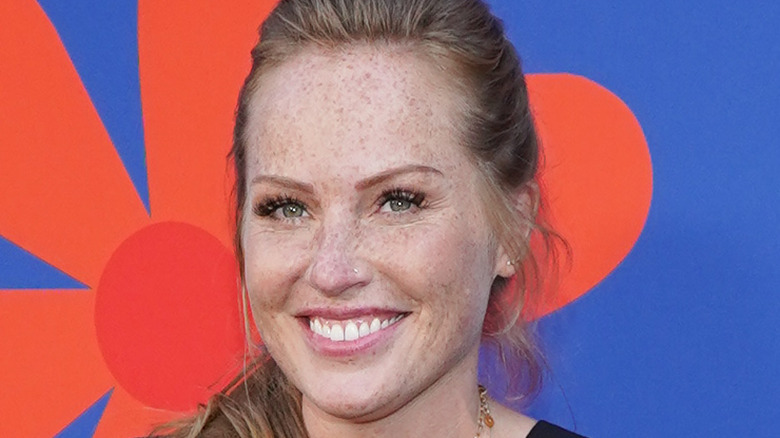 Rachel Luna/Getty Images
When you decide to sell your home, it makes sense you'd want to get an offer as soon as possible. According to Realty Times, most homes normally spend about 25 days on the market, but this can vary based on the current housing market and the time of year. If your home stays on the market too long, you may have to lower the price or relist it all together. To prevent this sticky situation, you want your home to stand out from all the others you're competing against. This means making some valuable changes to your home.
If you've already renovated your home, the last thing you want to do is shell out more cash, but before you panic about spending a ton of dough to further revamp your home, there is actually an inexpensive way to do so. Star of HGTV's "Good Bones," Mina Starsiak Hawk offers her budget-friendly trick to sell your home fast (via Realtor). With this tip, you'll be able to grab the attention of potential buyers and watch your home fly off the market.
Add curtains to heighten the space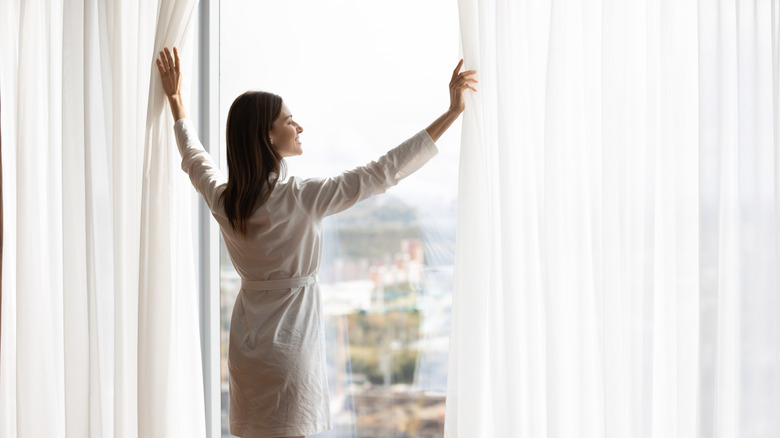 fizkes/Shutterstock
Starsiak Hawk says adding curtains to your windows will automatically elevate the look of the room, per Realtor. The trick is to place the curtains near the ceiling, not at the top of the window frame like you normally would. Doing so will make the ceilings look a lot taller, making potential buyers think they're getting more space for their dollar. Curtains cost about $50 to $100, Starsiak Hawk says, so you don't need to spend thousands of dollars renovating the room. Just hop online or take a quick trip to the home improvement store to find the best curtains for you.
One of the best parts of adding curtains to your windows is how quick and easy it is. If you're in a pinch and your open house is quickly approaching, adding curtains is a quick way to give your space a makeover before potential buyers show up. Open house goers will be floored by how large the rooms are, which ultimately increases your chances of selling your home.