What A Real Estate Expert Says The Housing Market Will Be Like In 2023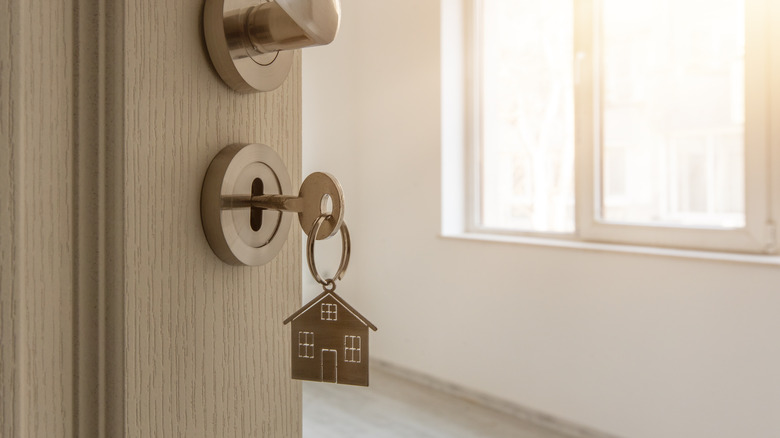 Michael Dechev/Shutterstock
Home buyers are anxious to see what the 2023 housing market will look like and are wondering if they'll start experiencing more stable trends. After a year of placing high bids way over the realistic values of properties and skipping out on inspections to beat the competition, will they face the same issues going into the new year?
According to Forbes, experts are already making predictions on what they believe mortgage rates will look like in the following months. And if inflation does not stabilize, home buyers could face mortgage rates above 7% just as the new year starts.
To learn more, real estate agent Jon Sanborn, co-founder of Brotherly Love Real Estate, has revealed insider knowledge in an exclusive interview with House Digest. Sanborn runs a family-owned business known for purchasing properties and helping families quickly sell their homes. Based on his experience in real estate, we believe he can give you a clear picture of the type of housing market you'll be facing. "2023 is gearing towards diversity and flexibility in terms of the housing market," he said. "There are three factors that may be impacted."
It will continue to be a seller's market -- for a while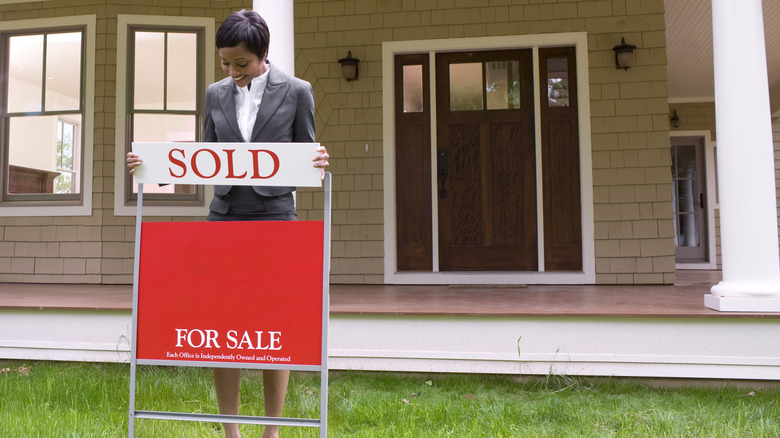 David Sacks/Getty Images
As potential home buyers slowly take a cautious yet hopeful step into 2023, this Philadelphia real estate agent explains different factors they should be aware of. "At present, the housing inventory continues to be low," Jon Sanborn mentioned, which has been an ongoing issue consumers have faced across the country. "This is highly beneficial for sellers, as they could receive a high ROI." Thus, the housing market may continue to be fairly competitive. "In 2023, inventory levels could still be quite compact," he reveals. "This might lead to home sellers receiving multiple offers for their homes."
However, later on in the new year, the housing market may make a shift that no participating party will benefit from. "Trends suggest that the second half of 2023 might not be favorable towards sellers or buyers," he noted, further explaining. "In this situation, investors, homeowners, etc. must be flexible to adjust and incorporate changes."
Home prices will increase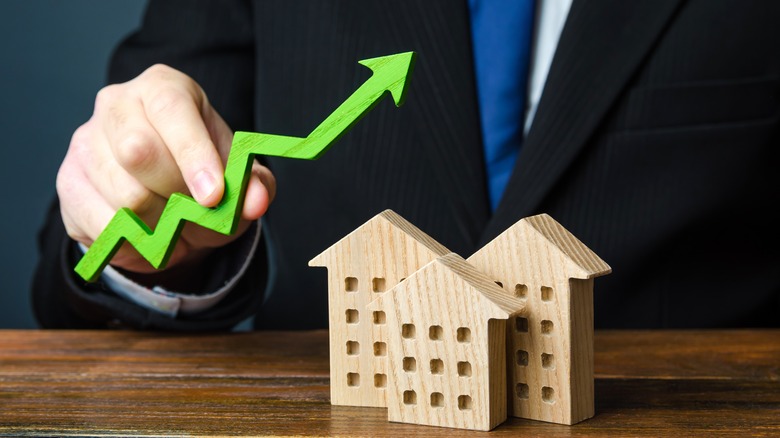 Andrii Yalanskyi/Shutterstock
With low inventory, this expert predicts buyers will continue to pay a higher price for homes. "Data suggests that home sales might decline by 8% and home prices could increase by 2% to 3%," Jon Sanborn said. "Some markets might experience gains and some might experience decline." A few months down the line, however, the market is expected to make another shift. "In the later half of 2023, home sales might increase by around 10% to 12% and median home prices may jump by 5% to 7%."
According to CBS News, this trend will hurt major cities, such as Ventura and San Jose, California, Bradenton, Florida, and other West Coast and Southern cities. And although inventory may be low, high prices and high mortgage rates may only be sustainable for a small demographic of buyers, which in turn may prevent countless other sales. However, it seems that housing market trends will be volatile in 2023, so it's advised to pay close attention to your local real estate climate.