Here's Where People Are Moving To For More Affordable Housing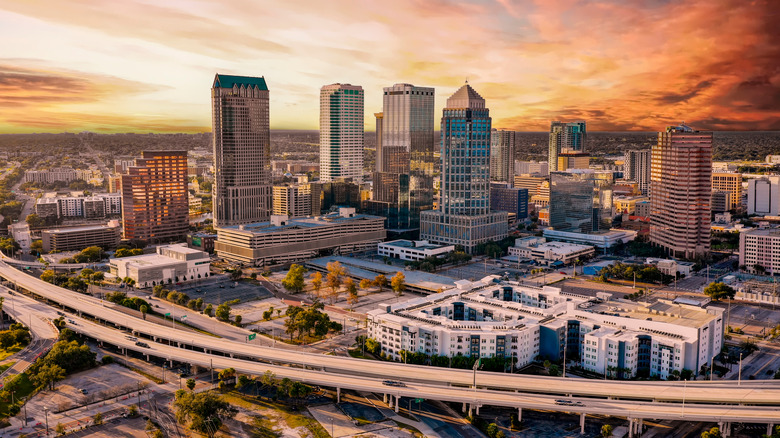 Randy Kostichka/Shutterstock
According to The Zebra, the average home price in 2022 was $348,079. This is a record high caused by a low inventory of properties and an increased number of buyers — a trend set in motion by the fallout from the COVID-19 pandemic. And although new homes are being built, their price tags have been rising at a higher rate compared to older ones. Additionally, places where you'll currently find the most expensive residences are Hawaii, the District of Columbia, and California.
But where are the more affordable residences? The housing market is beginning to look a bit frightening for middle-class families as about 500 U.S. cities now have an average home cost of $1 million, per CBS News. However, recent data has shown which cities families are moving to in order to find affordable housing. We'll break down the top locations and why they've attracted so much attention in terms of affordability.
Many people can no longer afford the big city life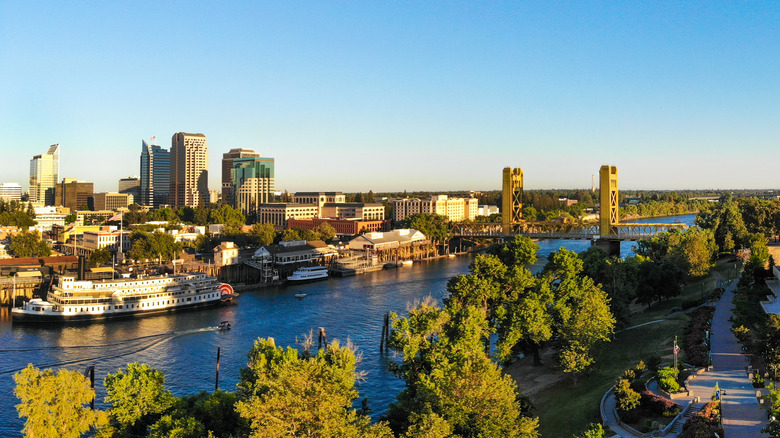 Cassiohabib/Shutterstock
According to Redfin, about one quarter of homebuyers across the U.S. have searched for different residences to move to — a 6% increase since the beginning of the COVID-19 pandemic. A popular destination folks have searched for is Sacramento, which has a median home sale price of $560,000. Although that may seem high to some, it's much more affordable than its neighbor San Francisco, with a median price of $1.5 million — the majority of new Sacramento residents actually come from this area.
The second place people are moving to for lower real estate costs is Miami, Florida, whose median sale price is $475,000. You'll find here that the typical new resident is from the state of New York, where homes average out to be about $680,000. Others on the list include Las Vegas, Nevada, San Diego, Tampa, Phoenix, Arizona, Cape Coral, North Port-Sarasota, Dallas, and Portland, Maine. Many people moving to these destinations are also from other major cities such as Chicago, Boston, and Los Angeles. According to The Atlantic, big cities are dwindling in population size as millions of people opt for remote work and move to more affordable locations.