5 Paint Trends To Skip If You Are Looking To Sell Your Home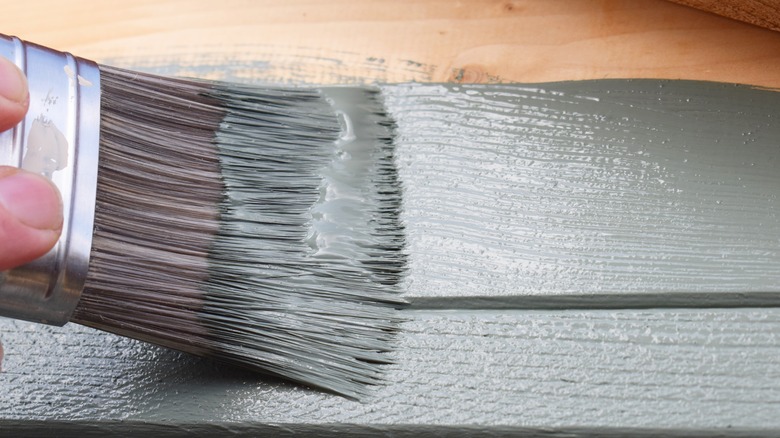 Amani A/Shutterstock
Prepping your home to sell can be a full-time job, requiring you to think about everything from old appliances to the state of your house's floors, walls, and structure. An aesthetically pleasing interior to show potential buyers is crucial to generating interest in your property, but creating too much visual interest can be detrimental. On the other hand, keeping everything basic and welcoming allows visitors to envision themselves in a house. If you have too much of your personality showing, it might be hard for some people to place themselves in the mindset of a home's new owner.
Paint can be one of the vital factors that sway a buyer. However, while some paint trends can encourage people to invest in a property, others might put them off for one reason or another. If you're planning to sell your house soon, there are a few trends you'll want to avoid.
Bright, bold walls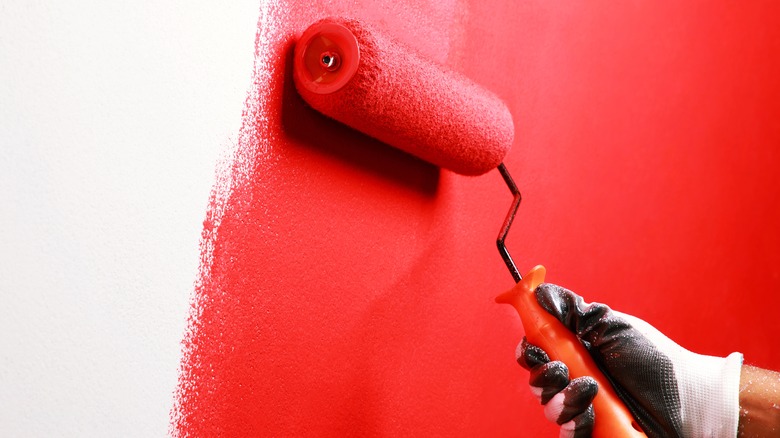 fongbeerredhot/Shutterstock
Filling your home with bold, bright colors can transform certain rooms into fun, engaging spaces. While exploring these trends, having walls covered in vibrant orange and red hues might be exciting, but Extra Space Storage notes that these can be offputting to buyers. Not only will certain shades make rooms appear smaller, but they can also work against a potential sale.
If you already have walls painted in loud shades, it might be worth covering them with more neutral paint. Choosing white paint can open up a space and create a blank canvas for viewers. Gray, taupe, or beige hues also produce a natural aesthetic renowned by real estate experts for staging purposes. While non-adventurous paint choices won't appeal to everyone, there's no reason to worry about that. Even if some potential homebuyers aren't in love with neutral tones, they likely won't feel overwhelmed by the prospect of painting immediately after moving in like they would with a bright or loud tone (via Upnest).
Colorful trim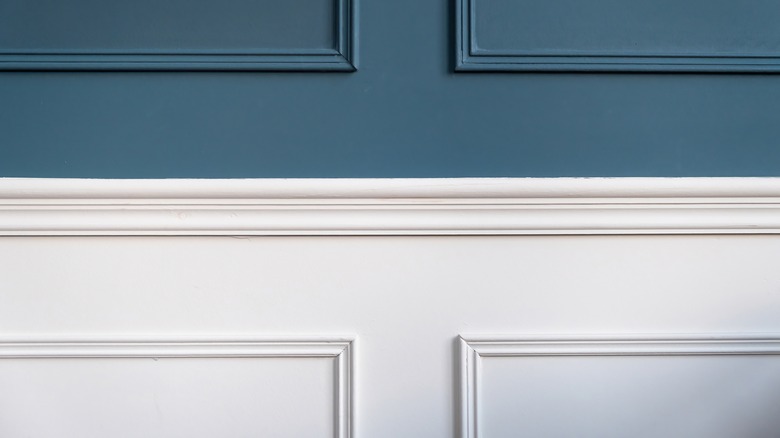 rawf8/Shutterstock
Painting your trim can be a fun way to decorate a room, but it might create a tedious task for potential buyers who move in and want to change it. Trim can be one of the more drawn-out places to worry about painting or redoing, and while it might look fun with your favorite aesthetic, not everyone will feel the same. Clever recommends sticking with three neutral shades for your walls, trim, and ceiling. You can vary shades of white, cream, tan, taupe, or gray, adding depth and dimension without becoming overwhelming.
Because the trim is a smaller area to repaint or touch up, it is best to provide new homeowners with an easy color choice that can be left while they settle in. White shades are likely ideal for trim, as they go well with neutral wall tones or darker ones if a new homeowner decides to repaint. Many people prefer to move into a fresh, clean setup that features simple colors, which is why trim will help you sell your house if it leans into the neutral theme.
Dark walls or rooms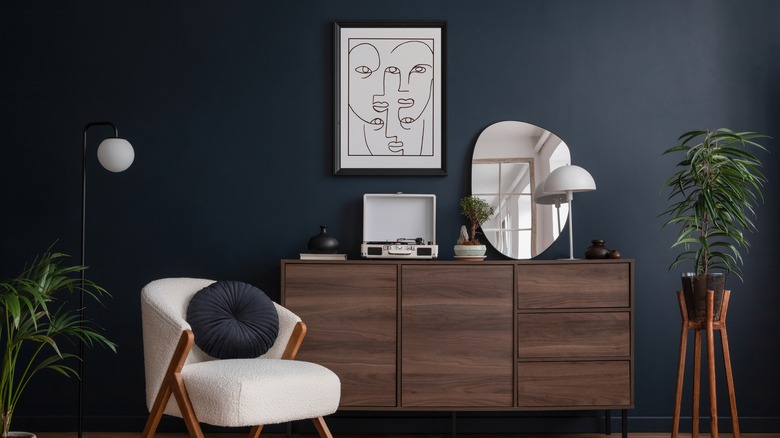 Followtheflow/Shutterstock
Dark and moody walls have returned with a vengeance, and many homeowners love the inky shades for their kitchens, living areas, and bathrooms. While this trend is definitely "in," not everyone prefers it, and it could even be detrimental when trying to sell your house. Some dark aesthetics can be fun and draw buyers' attention, but they can also make some spaces feel smaller or more oppressive.
According to SpaceWise, moodier shades can distract people about the size of a room or the potential it holds when they take over. Bathrooms can especially be off-putting if they are too dark, so it may be ideal to repaint these areas with a brighter color before putting your home on the market. If your house is already on the smaller side, dark paint can be a big reason why people don't put in offers since too many dark tones will visually shrink certain spaces. If you're trying to sell a smaller home, focus on light and airy shades that provide a welcoming air while opening up each area.
Intense wallpaper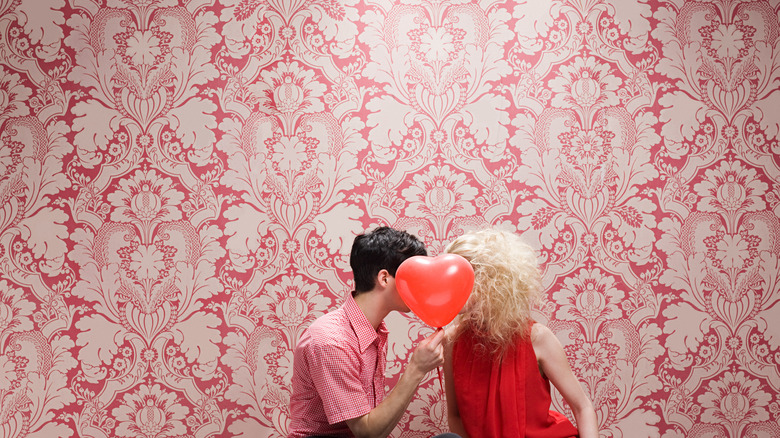 Image Source/Getty Images
Wallpaper might not be a "paint" color, but it is a trend that appears in many homes and can be a big reason buyers shy away from closing on a potential abode. Bold patterns have been quite prevalent historically and resurface often as a coveted option for accent walls. However, sometimes these can cause a room to lose its appeal to people with different tastes. 
Suppose you have an eye-catching floral accent wall or bold geometric wallpaper that acts as a focal point in a bedroom. In that case, it can be hard for people to envision their lives there if they lean toward minimalistic or neutral aesthetics.
Additionally, removing wallpaper might be another daunting task for house hunters, especially if they are looking to buy a house that's ready to move into without renovations or significant changes. It might be simple to cover it up or peel it off, but these jobs will still take time and require effort that some may not want to invest.
Textured wallpaper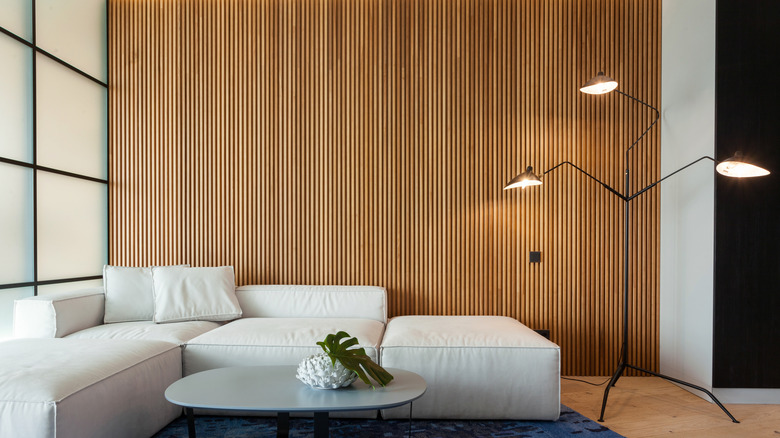 brizmaker/Shutterstock
Implementing textured wallpaper in your home can be a bold statement and add more depth to a room. However, while the results might be enjoyable for you, they can be expensive and also throw off potential buyers. This type of wall adornment can also make your abode look dated, especially after trends change and a significant amount of time passes.
Trends come and go, but certain elements won't lose their allure. Neutral walls might seem boring to some, but they ensure people will see your house for more than just wallpaper or faux panels that could otherwise feel like a time machine to another decade (and one they aren't particularly interested in). 
Using textures for an accent wall can be interesting. Still, stick to stone or brick if you want to try something new rather than more intense or unusual options that could clash with some buyers' existing furniture and aesthetic sensibilities. If you still want to add textured wallpaper, stick to smaller spaces like a bathroom, which Lancia Homes says creates a spa-like atmosphere and is an excellent place to experiment without overdoing it.