The Property Brothers' Trick For Transforming Your Windows Without The Waste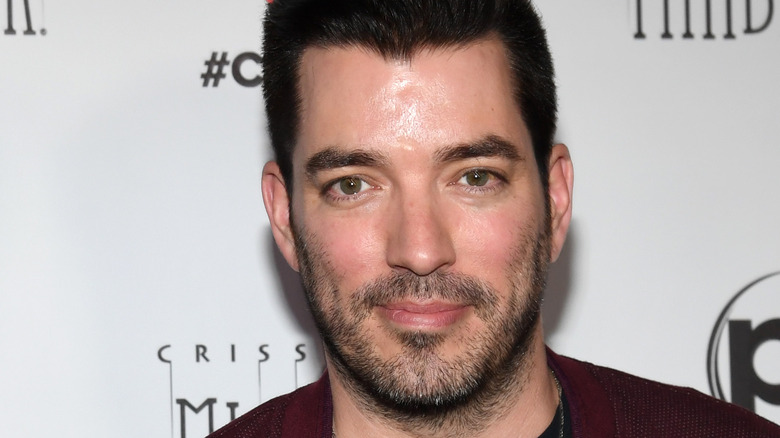 Ethan Miller/Getty Images
Renovating or redecorating your home is an exciting adventure with many possibilities looming ahead. Our houses are filled with many traditional features that we often think are just the default, but there are myriad ways to change the things that feel unchangeable. As you put together inspiration boards and brainstorm how to stay within budget, take your windows into consideration.
L'Officina by Vincenzo puts great importance on windows due to the utility they offer the home, such as ventilation and emergency exits. However, it is also noted that windows are crucial design elements that accentuate our décor and provide natural lighting. This doesn't mean you need to factor new windows into your budget, maybe just a can of paint or two. Drew and Jonathan Scott, known for their role on HGTV as the Property Brothers and their home renovations, have a simple trick to transform your windows without adding extra waste and costs.
Revamping your window frames
united photo studio/Shutterstock
The Property Brothers find that merely painting your window frames, especially a dramatic color like black, will completely shuffle the room. "We love reusing what we can so it doesn't end up in a landfill," Jonathan said in a recent HGTV Celebrity IOU episode, per Realtor. "The back doors and window are in great shape, but to maximize the function and flow of this space, swapping them is a must." Bold paint choices like black on window frames add a contemporary look to something that feels outdated, and new life will instantaneously sweep across the room.
According to HGTV, repurposing your windows is not the only way the Property Brothers recommend sprucing up a space without waste. Switching out accessories around the room or between different rooms will create a fresh look that requires nothing to be brought in or thrown out. Reorganization is always the number one thing you can do to feel renewed without losing much time or energy. The Scotts also encourage creating a space that feels personal, not one seen on an Instagram ad. Blend your favorite pieces and colors together to create a space that is truly you, and stop wasting money on what seems trendy. Lastly, they suggest bringing in rustic and vintage pieces. Buying secondhand eliminates extra carbon footprints, repurposes forgotten items, and creates a flare in your home that won't be found elsewhere.