Fixer To Fabulous Shares How To Save Time And Money On Your Kitchen Remodel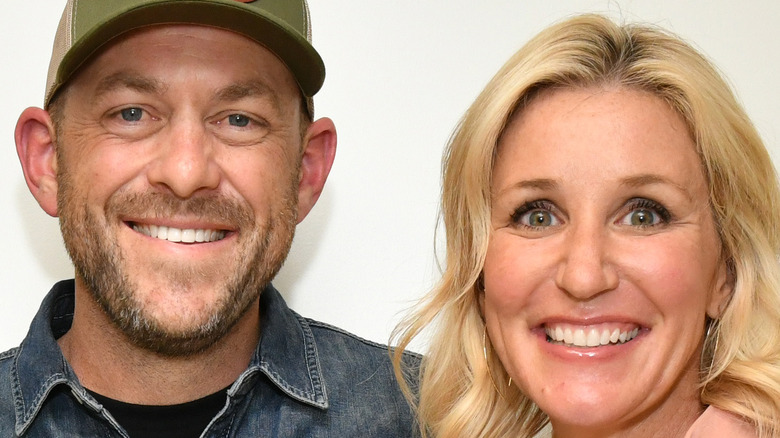 Craig Barritt/Getty Images
Dave and Jenny Marrs from HGTV's "Fixer to Fabulous" always want to ensure that their renovations are both structurally sound and aesthetically pleasing. For many homeowners, a kitchen is a top priority when it comes to a renovation. A kitchen remodel has a lot of moving parts in order for it to function properly — and that all starts with a secure base.
Stylish and functional cabinets are a must, but they can also be one of the more expensive features to replace when renovating a kitchen. Cabinets can range from $2,000 up to $40,000 for custom-made ones, according to Kitchen Cabinet Kings, with the total cost depending on the type of cabinet and the size of the kitchen, as well as the cost of labor if you have them professionally installed. On a recent episode of "Fixer to Fabulous," the Marrs reveal their proven secret to keeping their kitchen remodels under budget and meeting the deadline, per Realtor.
Prefabricated cabinets make a big difference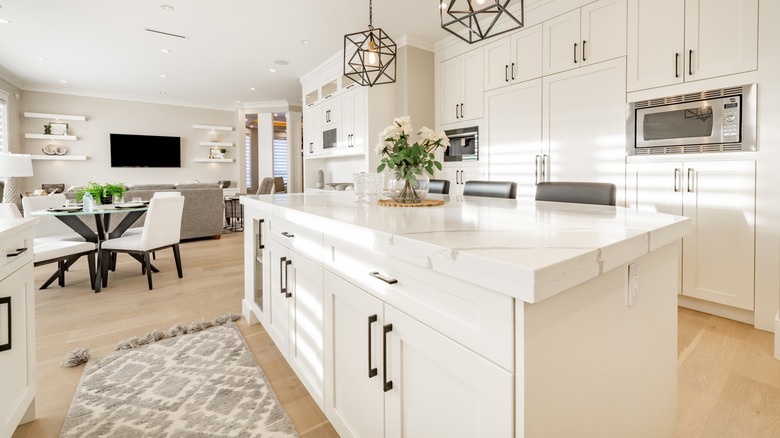 Sheila Say/Shutterstock
In the episode, "Giving Family Gets Sweet Upgrade," Dave and Jenny Marrs decided to install prefabricated kitchen cabinets to save time and money. Since the kitchen was not overly large and didn't have any awkward angles or features to contend with, using prefab cabinets is the best and quickest way to go, per Realtor.
However, there are a few considerations before jumping into buying a whole kitchen's worth of prefab cabinets. First of all, there isn't much room for customization, as they come in standard sizes. Wall cabinets are usually 12 inches deep and range from 30 to 42 inches tall, according to Prefinished Cabinets, while base cabinets are 24 inches deep and can have doors and/or drawers. 
While there are fewer options for colors, door styles, or hardware, these can instead be customized by the homeowner. Dave and Jenny Marrs used prefab cabinets to transform the kitchen and painted them a matte dark green to better fit the style of the homeowners. For many people, the money saved on purchasing the cabinets is worth the extra work to create their dream kitchen.