The Top 20 Places To Live If You Are A Film Fanatic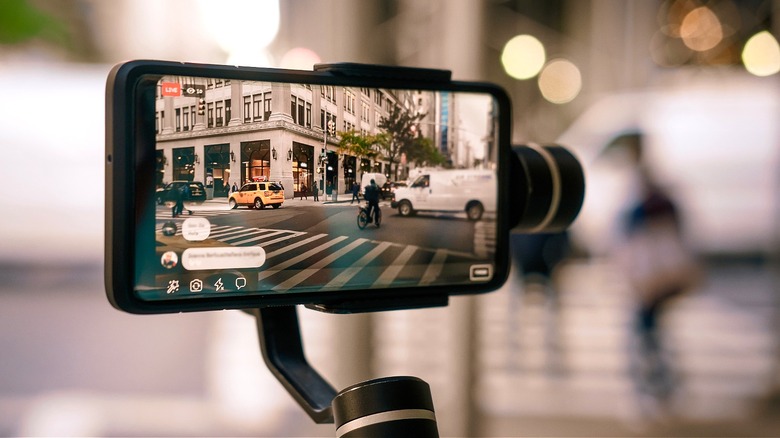 July Prokopiv/Shutterstock
Movies have the ability to transport us to other worlds. The arid deserts of Tatooine from "Star Wars," Hogwarts School of Witchcraft & Wizardry from "Harry Potter," alien planets, magical realms, the ancient past, the distant future, and beyond have never felt closer to our fingertips. And in some cases, these places can be found or emulated in real life. Our favorite writers and creators had to draw their inspiration from somewhere, after all.
In many instances, cinematic iconography and style can influence our daily living, such as our home style and interior design. Whether it be a theme park or a famous city street, we find ourselves wanting to step into these places. And in many instances, you can. So with that, we're going to break down the top 20 places to live if you're a film lover, spanning the globe for the most enchanting, otherworldly, and beautiful places that will have you booking plane tickets before you're finished reading this article. So with that, let's dive in!
1. Tokyo, Japan
Sofia Coppola's "Lost In Translation" masterfully showcases the futuristic, colorful, and romantic qualities of Japan's capital city. From delicious food to striking city centers and a culture of respect and tranquility, Tokyo is a beautiful city that feels both adventurous and otherworldly. 
2. Hollywood Hills, CA
"City of stars, are you shining just for me ..." Yes, "La La Land" single-handedly captured the unique beauty, grandeur, and nostalgia of Los Angeles. If you want to experience those jaw-dropping sunsets and sparkling cityscapes over and over again, look no further than Hollywood Hills. It's iconic LA beauty at every turn, and it literally feels like you're in a movie every time you're there.
3. Edinburgh, Scotland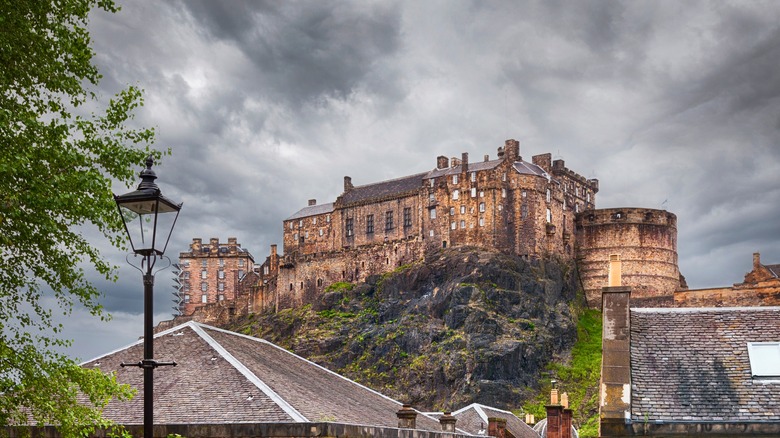 Nataliya Hora/Shutterstock
Have you ever wondered where J.K Rowling's inspiration for Hogwarts came from? Well, rumor has it her hometown of Edinburgh, Scotland, played a key role in conjuring such a magical place. Don't believe me? Keep an eye out for a gold and red lion crest at Edinburgh Castle. Yes, this city feels magical at every turn, with gothic architecture, welcoming locals, and history galore. It really is a "Harry Potter" fan's dream city come to life.
4. South Pasadena, California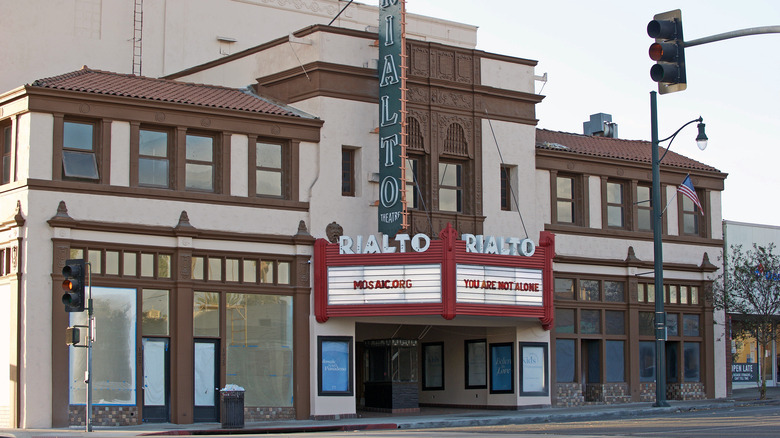 Philip Pilosian/Shutterstock
"Main Street, USA" of the movies isn't in the Midwest; it's too cold, too often! No, it's in Los Angeles, in a quaint, charming suburb called South Pasadena, where you literally experience déjà vu at every street corner. In many ways, it feels like the quintessential American small town. Perfect weather, charming downtown center, great schools, and quaint city centers — this place has it all. To name a couple, movies filmed here include "Back To The Future," "Halloween," and "Step Brothers."
5. Lavon, Texas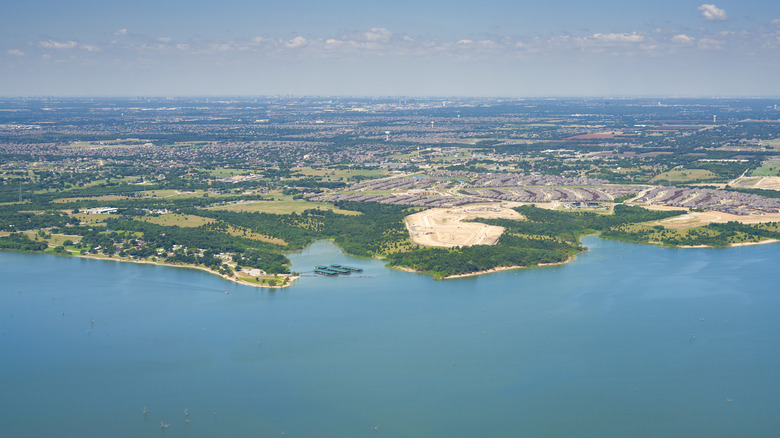 K I Photography/Shutterstock
If you ever want to tap into your inner 1930s bandit, look no further than Lavon, Texas. This small and historical Texas town is the filming location of none other than "Bonnie and Clyde."
6. Paris, France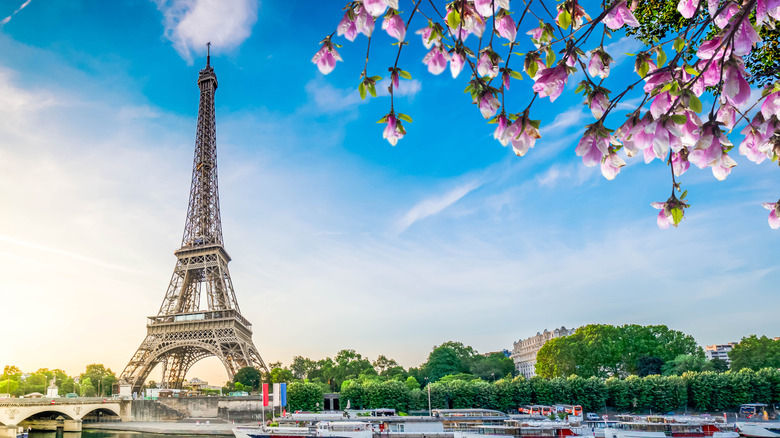 Neirfy/Shutterstock
Let's be real. Paris is the star of any movie that it's featured in. "Midnight In Paris," "Amélie," and "An American In Paris" — there are too many to name. Dripping in romance, glamour, and a singular beauty, Paris is a European postcard for any film buff.
7. Matamata, New Zealand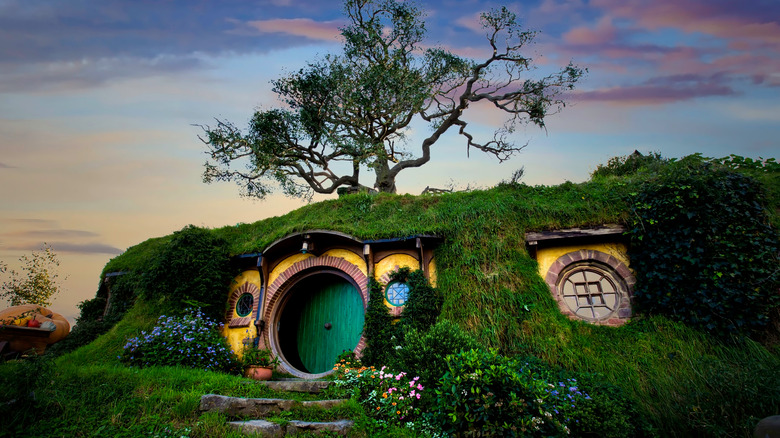 Nok Lek/Shutterstock
Matamata is The Shire and The Shire is Matamata. Every diehard "Lord Of The Rings" fan has probably already moved here, as it's the most peaceful and whimsical place on Earth. So many of the sets are preserved from filming, and you literally feel transported to Middle Earth upon arrival.
8. La Grande Dune, Tunisia
Babok Natallia/Shutterstock
If, in your mind, your actual last name is Skywalker, look no further than a Grande Dune, Tunisia. This is where the desert scenes of Tatooine from "Star Wars: A New Hope" were filmed. You can still visit the original set of Luke Skywalker's hut, and it quite literally feels like another world.
9. New Orleans, Louisiana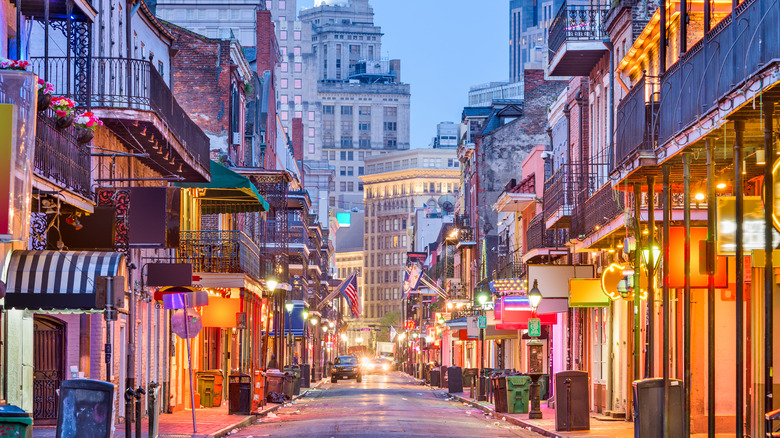 Sean Pavone/Shutterstock
If you're a fan of horror movies and voodoo, we've found the town for you. With amazing cuisine, authentic mysticism, and friendly locals, New Orleans has a lot to offer. From "The Skeleton Key" to "The Curious Case Of Benjamin Button," it's a city with an equally eclectic and puzzling filmography.
10. Oahu, Hawaii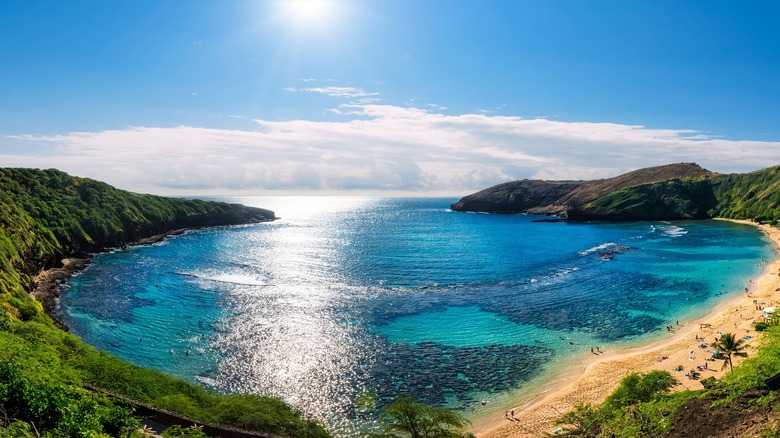 kdreams/Shutterstock
From "50 First Dates" to "The Descendants," Oahu is a place of great natural beauty, as well as tragedy, based on the movies filmed and set there. Jokes aside — this is a truly gorgeous place, and one that invites adventure and reflection under a never-ending sun.
11. Tangier, Morocco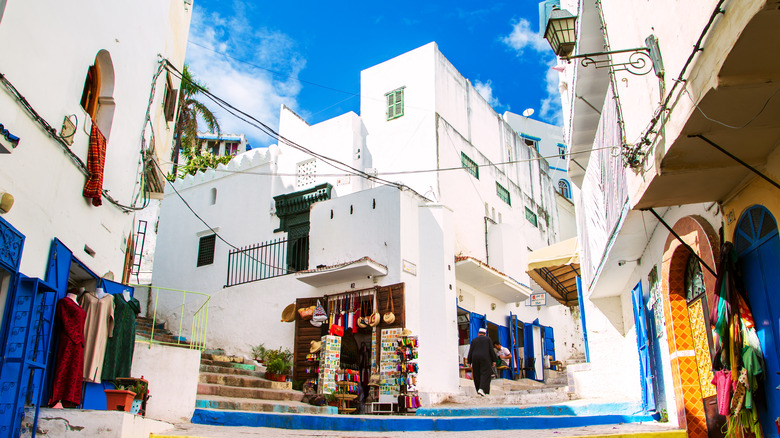 Lizavetta/Shutterstock
Arguably best captured by Jim Jarmusch's masterpiece about two eternally romancing vampires brooding over their immortality in "Only Lovers Left Alive," Tangier is a city of intrigue. A unique combination of the ancient and the modern, Tangier is discovered in the shadows, whispers, hidden alleyways, and hole-in-the-wall restaurants, 
12. Venice, Italy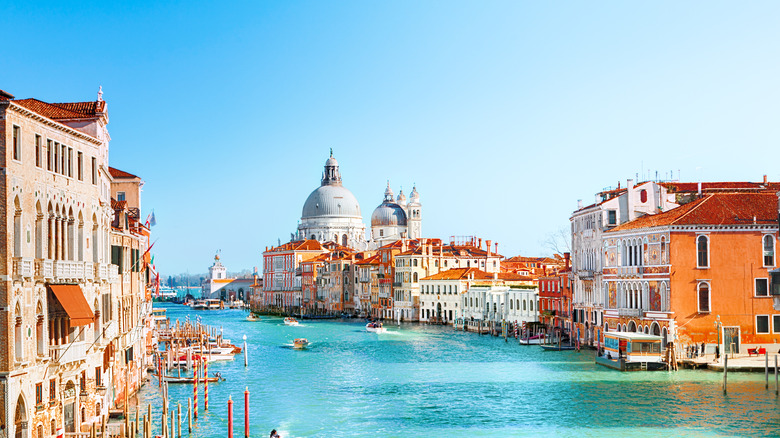 Adisa/Shutterstock
Having become an unlikely backdrop for iconic action movies such as "Casino Royale" and "The Italian Job," Venice is high energy and stunning beauty all wrapped up in a waterfront package. Where else can you enjoy a gelato and feel like you're on an espionage mission?
13. Charleston, South Carolina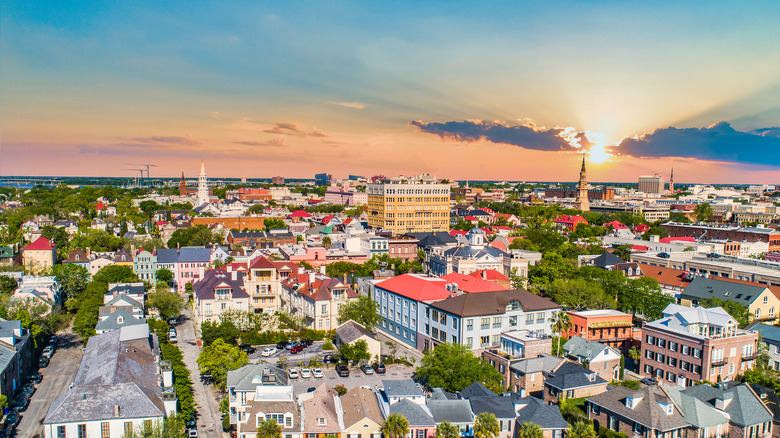 Kevin Ruck/Shutterstock
If a gothic romance is what you seek, Charleston, South Carolina, is for you. Yes, "The Notebook," the movie we have all seen, was filmed there. With stunning historical architecture, excellent seafood, and Southern hospitality in spades, this charming Southern jewel is a must.
14. Zhangjiajie, China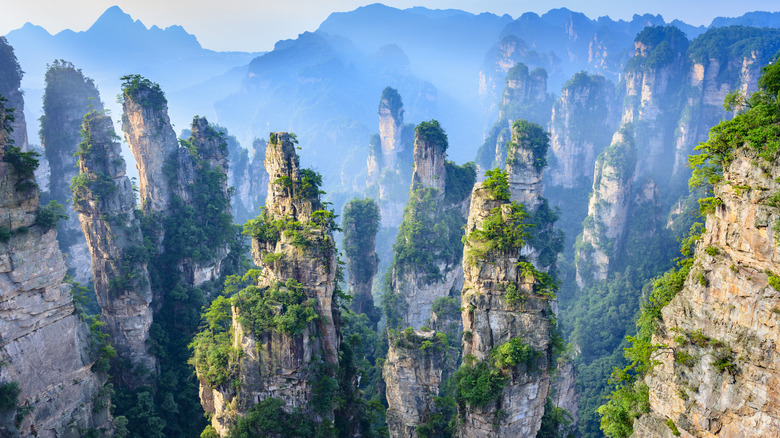 Aphotostory/Getty Images
Believe it or not, these are not the CGI floating mountains from "Avatar." But they were James Cameron's main inspiration! These stunning, red rock mountains with lush greenery are truly too good to be true, and will cater to anyone wanting to feel like they live on Pandora. 
15. Dettifoss, Iceland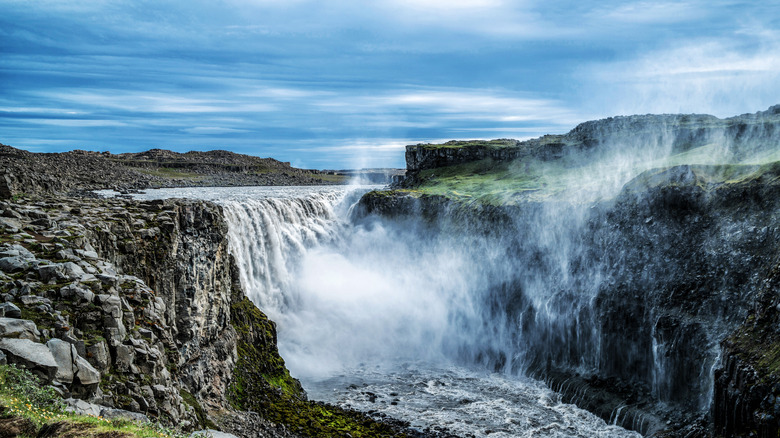 Blue Planet Studio/Shutterstock
If "otherworldly interstellar goth" is the vibe you seek, then Dettifoss, Iceland, may be the perfect fit. With brutal, picturesque landscapes, you may recognize this waterfall from Ridley Scott's "Prometheus." This part of the country is the ultimate sci-fi getaway, and truly feels like you've left the galaxy.
16. Miami, Florida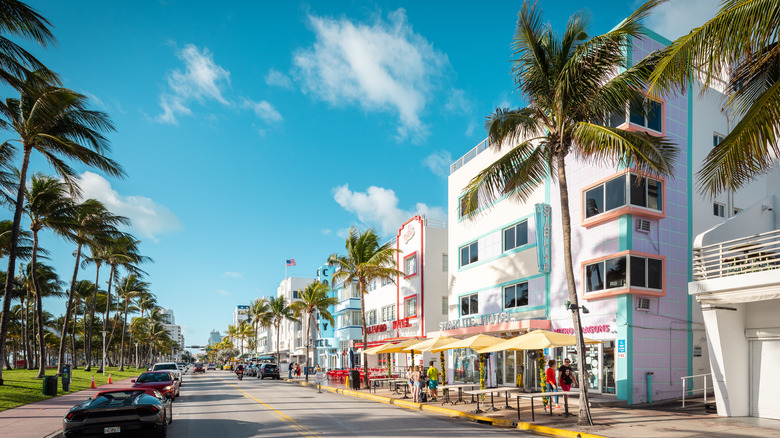 Dmitry Tkachenko Photo/Shutterstock
Parties, parties, and more parties. Miami is a city that feels like it has an electric current running through it, and its vivaciousness will invite you right into the fun. The stories told there are no different, with the frenetic antics of movies like "War Dogs" and "Pain & Gain" wonderfully capturing the city's big personality. 
17. Las Vegas, Nevada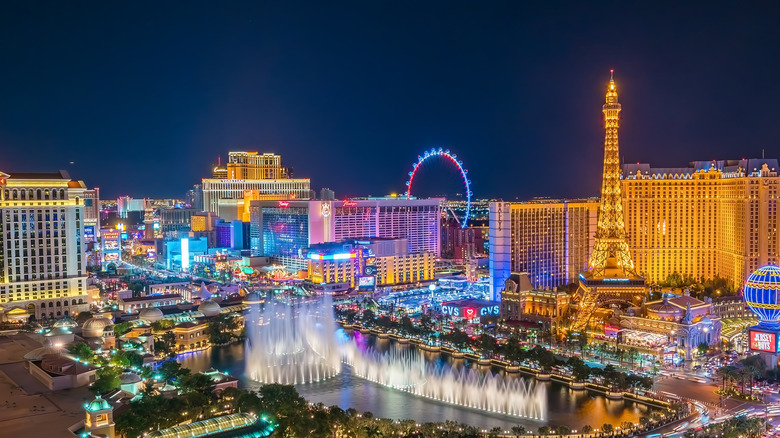 f11photo/Shutterstock
This one practically goes without saying. From "Leaving Las Vegas" to "The Hangover," the Strip is the ultimate inspiration for anyone looking to write the next great party movie. Move here, and you'll never run out of wild nights out, though you may run out of money.
18. New York, New York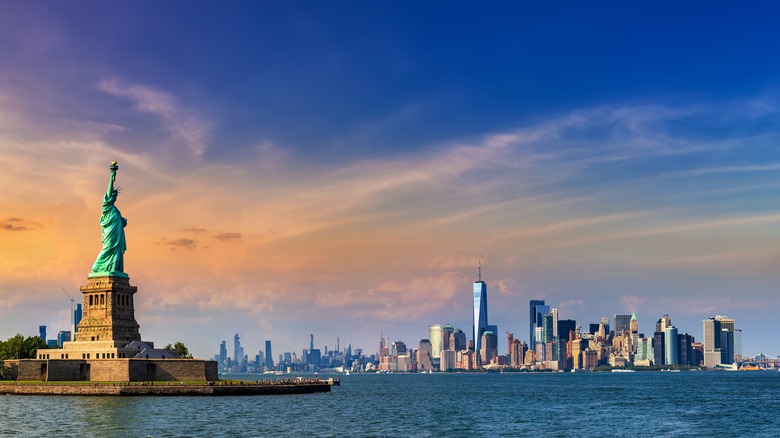 Sergii Figurnyi/Shutterstock
Arguably the most cinematic place on Earth, every turn you make in The Big Apple is a scene out of a movie. "Uncut Gems," "Black Swan," "The Devil Wears Prada," "Saturday Night Fever" — need we say more? Every genre, every kind of person, every joke, every wild moment — New York is everything, all of it, and then some. Every day in New York is a new story in the making, with a pulse and excitement that's uncontainable. 
19. Toronto, Canada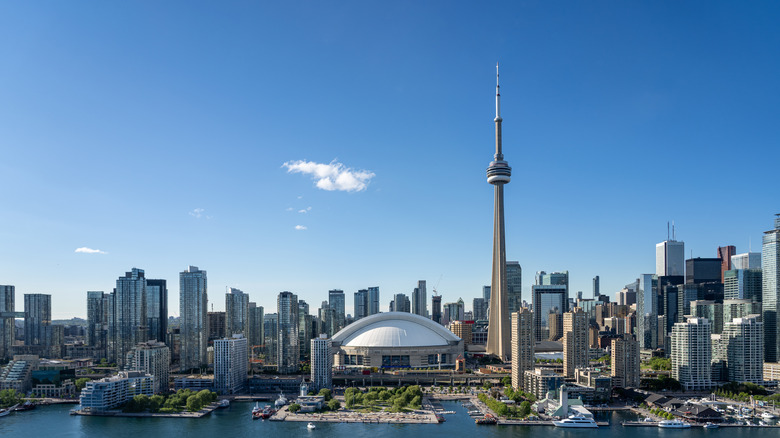 Artem Zavarzin/Shutterstock
A fascinating combination of classic, modern, and historical architectural elements, Toronto has subbed in for other major American cities as a prominent filming location on a number of occasions. Clean, safe, with tons to do, movies like "X-Men," "Chicago," and "Hairspray" were all filmed here.
20. Palm Springs, California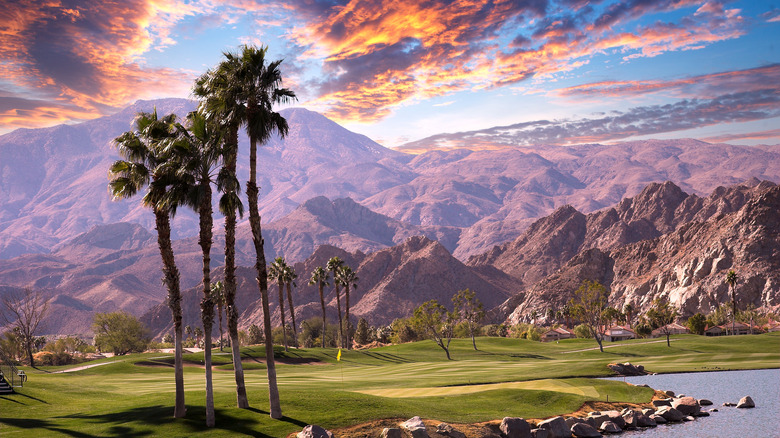 Isogood_patrick/Shutterstock
From "Don't Worry Darling" to "Palm Springs," this desert retreat poses a still and relaxing landscape of golf, tennis, and leisure, that is frequently hijacked for supernatural or existential movie means. If you're looking for great food, a beautiful and chill lifestyle, and midcentury-modern aesthetics, you'll fall in love.