The Number Of Existing Home Sales Plummeted Last Month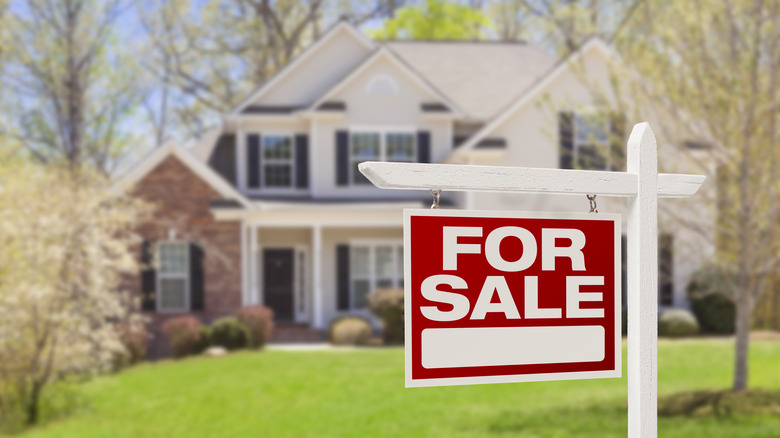 Feverpitched/Getty Images
In November 2022, the number of existing home sales reached its lowest point in over two years, falling 7.7%, according to Reuters. The general decline in sales has mostly been driven by high mortgage rates. Many homebuyers aren't willing to sign on for rates as high as 7% and are, instead, holding out and hoping for a drop in overall prices. This hesitation has put some pressure on sellers in the housing market, but with demand still high, prices aren't budging by much. Although there was a significant lull in November, home sales have been slowing down for several months now. In fact, Reuters states that the rate of home sales has been steadily declining for around ten months straight, the longest period of decline since 1999. 
Existing homes aren't the only sector affected by slow movement; homebuilders have been experiencing less confidence in their building investments for nearly a year now. Building permit requests have reached their lowest point in over two years as well. From all angles, it appears as if the voracious housing market of recent years is slowly grinding to a halt. 
Many are still playing the waiting game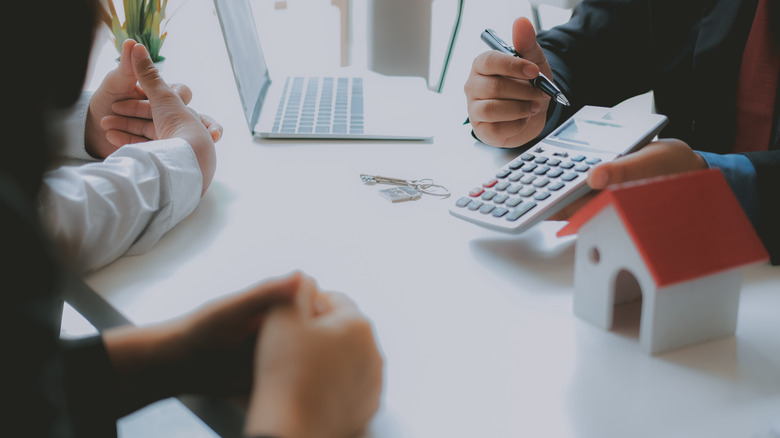 88studio/Shutterstock
What does this mean for current homeowners and prospective buyers and sellers? While mortgage interest rates are still remarkably high, hovering around 6%, we may soon be entering a slightly better period for buyers. In an interview with Forbes, the National Association of Realtors' chief economist Lawrence Yun stated, "Mortgage rates have come down since peaking in mid-November, so home sales may be close to reaching the bottom in the current housing cycle." 
However, the housing cycle slowing down doesn't necessarily mean homes will become more available or affordable. Houses may be on the market longer than they were a year ago, but scarcity remains a driving issue behind the sky-high prices and tough mortgage rates. There simply aren't enough suitable homes on the market to satisfy people's growing needs. In November of 2022, median house prices continued to increase to $370,700, which is 3.5% more than they were in November 2021 (via Reuters). Despite many changes looming on the horizon, economists are not predicting a drop in housing costs. Prices will likely remain stagnant for the foreseeable future, but buyers may not feel as rushed to quickly close on a home.