HGTV Star Christina Hall Says This '70s Furniture Material Is Making A Major Comeback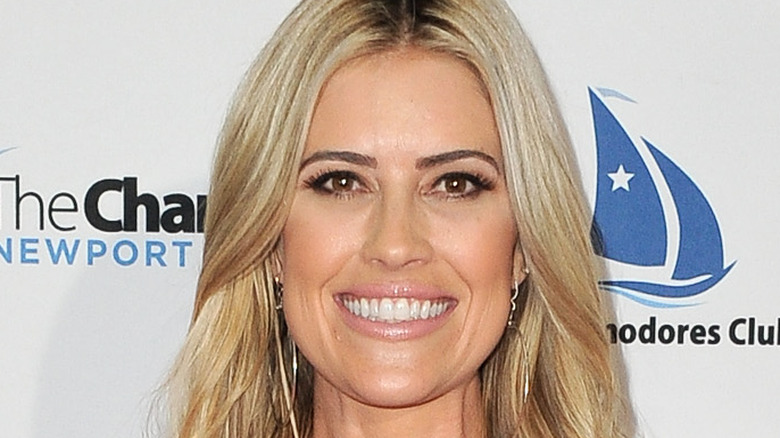 Allen Berezovsky/Getty Images
While many design trends fall out of favor over time, some return years later in new and exciting ways. Currently, the '70s have come to be a favorite for interior design, inspiring everything from decor to furniture. Often, a trend like this is rebranded as a different style; for example, as boho decor, according to House of Hipsters. Why? Many tenants of this trend have roots in the groovy decade.
However, rooms styled in this manner don't have to look dated, but rather can feel fresh and contemporary. As HGTV's Christina Hall points out in an episode of "Christina on the Coast," there is one material that was popular in the '70s that's making a resurgence in modern interiors (per Realtor.) The material is easy to incorporate, especially in unexpected places, with a variety of applications. Moreover, adding it to your home will make it feel cozy, textured, and visually interesting.
Rattan is back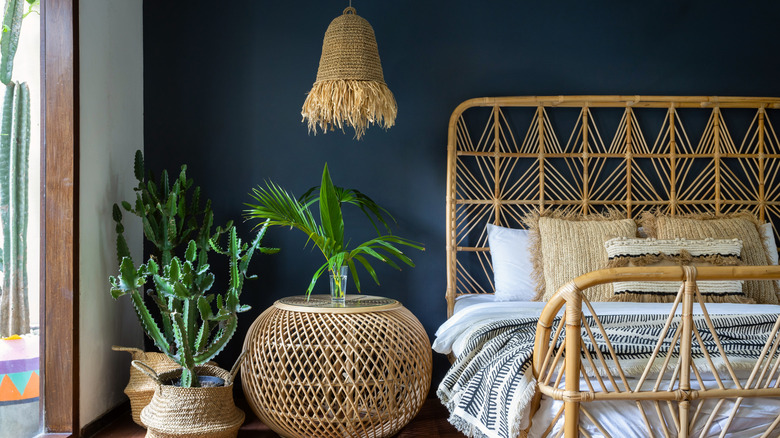 brizmaker/Shutterstock
Decades ago, rattan furniture was extremely popular, and now it's on its way back into our living rooms, as noted by Christina Hall. "Think '70s, but now it's, like, kind of boho organic," she tells her clients in the episode "A New Outlook," per Realtor. Rattan is made from a plant native to Southeast Asia, according to The Wicked Boheme. It's one of the strongest woods out there, which makes it ideal for furniture, particularly outdoor pieces. Typically it's woven, which adds a lot of texture to a design as well. Hall added a touch of rattan in her client's kitchen by installing two pendants lights above the island.
But rattan isn't only limited to this application; it also fits well in rustic interiors, or anywhere you want to infuse a bit of nature. "It goes with the whole wood theme as well," Hall adds. "I think it's going to tie everything together." 
Hall is no stranger to using natural colors and textures in her designs. For example, when she created a nursery for her youngest child, the room featured natural woven fibers in a chandelier, decorative baskets, and child-sized seating (via HGTV). These natural textures add warmth to a room that has proven to be timeless.