Mortgage Interest Rates Have Gone Up Significantly This Month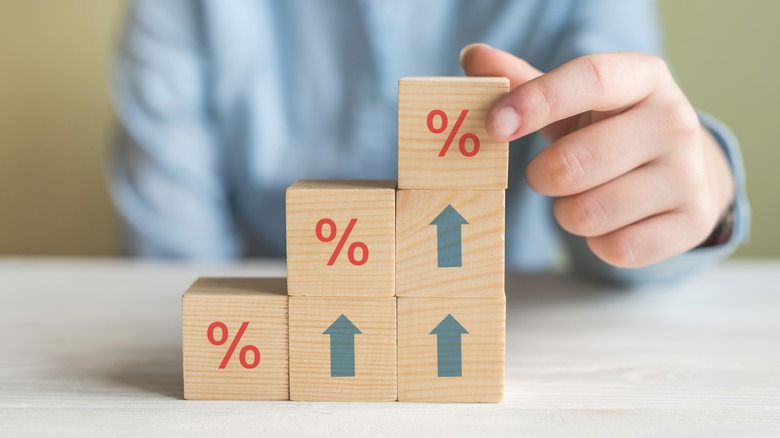 TaniaKitura/Shutterstock
Anyone who is thinking about buying a home in the coming months will want to pay close attention to mortgage interest rate trends. When rates fall, home loans become more affordable with lower monthly payments. As they climb, they become more expensive and harder to qualify as a home buyer. Knowing when those numbers will drop could help you save substantial amounts of money on your home purchase.
The Mortgage Reports notes that, in 2021, mortgage rates hit their lowest point in recent history. In July 2020, a fixed-rate, 30-year mortgage fell to under 3% for the first time. In January 2021, a new record low occurred when rates dropped to 2.65%. However, the Federal Reserve has continued to increase interest rates to combat inflation in recent months, and as they do so, that often leads to home loan interest charges climbing. Throughout 2022, interest rates grew as a result. Even though the previous week's mortgage rates seemed to drop, the latest information on rates indicates further concerns for those who plan to buy in the coming months,
Rates are climbing, creating concern for home buyers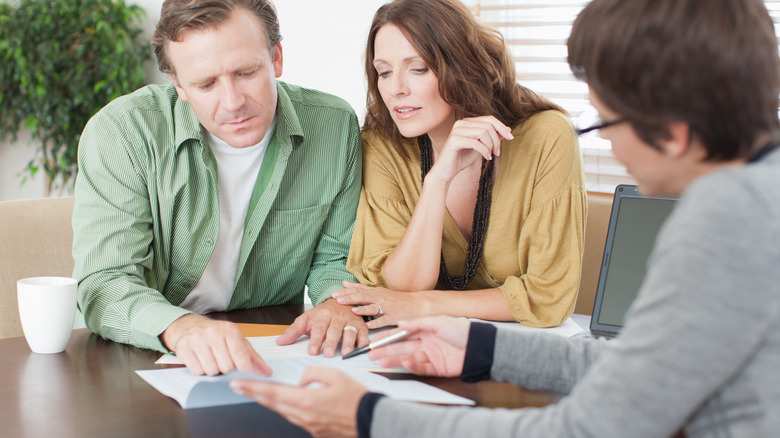 Rob Daly/Getty Images
Mortgage rates continue to climb, with both 30-year and 25-year fixed-rate mortgages seeing a recent increase, according to data from CNET. The average interest rate reached 6.59% for a 30-year mortgage as of the end of December 2022, representing a significant climb of 0.12% from just a week prior. In addition, 15-year rates climbed to 5.95%, another 0.12% increase from the previous week. For those considering a 5/1 adjustable-rate mortgage, they remained steady at 5.45%.
There is speculation that rates will continue to rise in 2023, with the Federal Reserve noting that it would continue to boost key lending rates as it needed to as a way to combat inflation. As noted by Bankrate, it's not clear how much rates could increase but continued upward pressure is likely to make it harder for consumers to buy a home in 2023 – higher mortgage interest rates could tighten the market significantly.