HGTV Star Cristy Lee's Best Advice For People Looking For A New Home
Are you looking for a new home? With so many shows under her coveralls, HGTV host Cristy Lee knows just what house hunters may be looking for. With her big break on MotorTrend Network's "All Girls Garage" and an ongoing string of successful automotive improvement shows to follow, Lee has recently come out of the garage and into the world of home renovations. With a real estate license in tow, the Daytona Beach native has crossed over her ambition for automobiles and motorcycles into renovating homes while establishing a strong female presence amidst a more male-dominated television genre, per Hour Detroit. With her latest show, "Steal This House," Lee transforms cheap, fixer-upper homes for residents in her new city of Detroit, Michigan.
What advice does Lee have for home seekers? Whether it's your first or third home, you may want to keep your options open. The television host explains, "I think right now, because the market is ever-changing and is currently extremely aggressive, my best advice to potential home buyers who are considering a turn-key home or a potential renovation is to just consider all options." Regarding the gist of her latest renovation show, she continues, "It's about opening up that spectrum of options." Like shifting gears in a car, so can you with a new outlook on your home search. Keep reading for more insight from Lee about finding the right home.
Stay open to the possibilities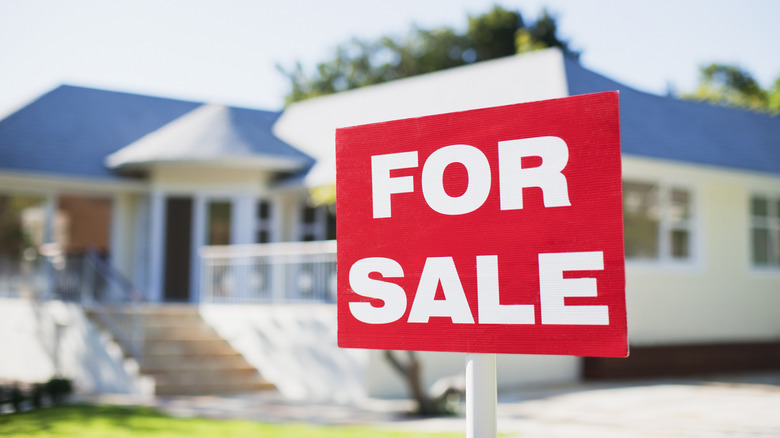 Martin Barraud/Getty Images
When searching for a new home, Cristy Lee knows how important it is to be open to the potential of an otherwise less-than-great home. While you should determine your vision, also be mindful of the unknown. Lee reveals, "Changing the way you look at these houses can make a major difference, looking in different price ranges, different areas." While knowing what you want in a home is vital, you shouldn't necessarily give in to something less than your dream come true. Lee suggests, "Don't settle, but change your perspective, because it's more important than ever to consider all your options."
Additionally, there are a number of unforeseen opportunities to explore, including the right time to buy. Slow market times might be a great occasion to scoop up a home. The automotive/home renovator would agree that the first quarter of the year is an opportune time, while interest rates tend to decrease during the often slow period, per Bankrate. Whether you seek a home that's move-in ready or that's one ready for a fix, make sure it's perfect for you. As Lee advises, "It's your home, you've got to love it." With this, you never know what might turn up, so keep hunting until you find it.