How 3-D Printing Could Affect The Housing Market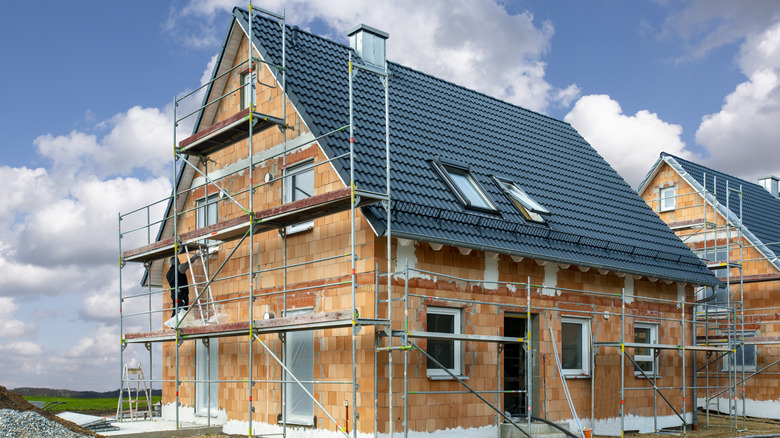 Filmfoto/Getty Images
The housing market has seen some tumultuous times, with Statista reporting a significant drop-off in the construction of new homes over the last decade. Combined with fears of a recession and skyrocketing interest rates, buyers seem to be steering clear of the real estate market for the time being.
The NAHB notes that the 2010s were a decade of slow, lengthy recovery after the meltdown of the late '00s, which left property markets decimated and builders reeling. Quartz reveals that house flipping is the primary culprit for that market crash — not the subprime borrowers that often shoulder the blame. However, in today's marketplace, flippers are seeing a similar decline in profits, causing many to exit the real estate space altogether.
Many people are looking for alternative solutions if things are going to turn sideways once again. The New Yorker reports on a recent startup, founded in 2017, called Icon. The firm is looking to change the face of new build construction by tackling the woes of homebuilding through 3D printing rather than traditional fabrication methods.
A revolution in homebuilding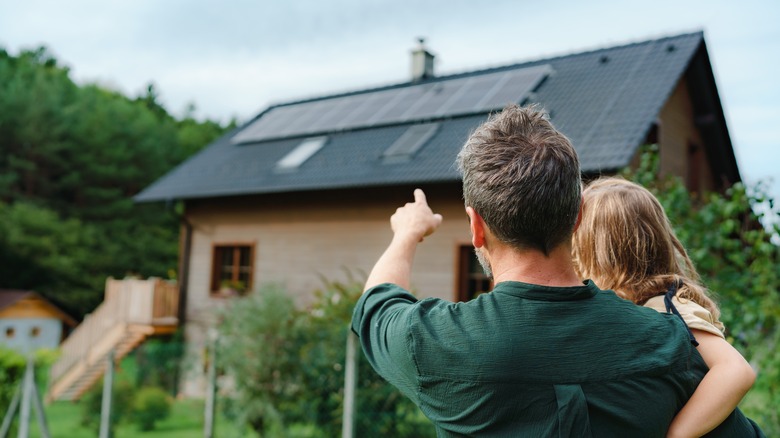 Halfpoint/Shutterstock
Icon is a new technology firm that specializes in construction through 3D printing. Jason Ballard, its founder, wanted to establish a new way of fabricating homes that would both change the real estate landscape and improve the environmental impact of construction projects.
The New Yorker reports that printing components of a home aren't a new concept. Behrokh Khoshnevis, an engineering professor at the University of Southern California, pioneered the idea in the late 1990s. Khoshnevis' successful experimentation with concrete in a 3D printed environment certainly played a role in inspiring Ballard to launch his venture. Today, the firm has partnered with Lennar to produce 100 new homes in a development near Austin, Texas.
In Ballard's mind, the construction space is plagued by wasteful construction techniques and outdated building science, which require automation to solve. He suggests that the typical house isn't energy efficient enough, doesn't utilize enough natural insulation, and simply isn't affordable. Therefore, a revolution in design and building practices is needed.
3D printing is focused primarily on walls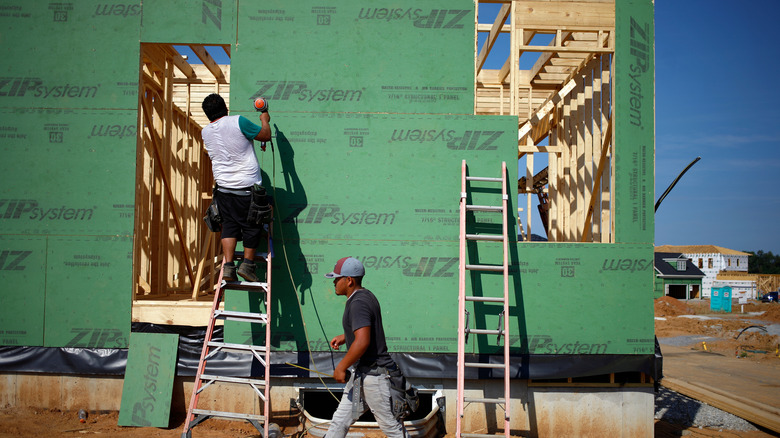 Bloomberg/Getty Images
So far, Icon has utilized 3D printing to construct the walls of homes, while relying on standard building methods for the installation of other elements like the foundation and roof. The New Yorker notes that the most time-consuming part of construction on most homes is the installation of the walls. Additionally, builders need to install a vapor barrier to protect the interior of the home from moisture and add insulation to keep heat securely held within the property. 
However, with 3D printing, this painstaking task can be completed in as little as 24 hours, depending on the weather and a few other variables. Because of the highly technical process of 3D printing, home designers are able to specify all manner of features and other elements of the design, too. Builders can install thick walls in regions that see extreme cold, and thinner builds in areas that don't need this additional bulk. Layouts can also be customized, meaning no job will ever be too complex for a fully functional 3D printer.
If builders are able to focus on other elements of home construction and leave the walls to a firm like Icon, the future of home building certainly looks far brighter.