What HGTV Star David Bromstad Looked For When Choosing His Dream Home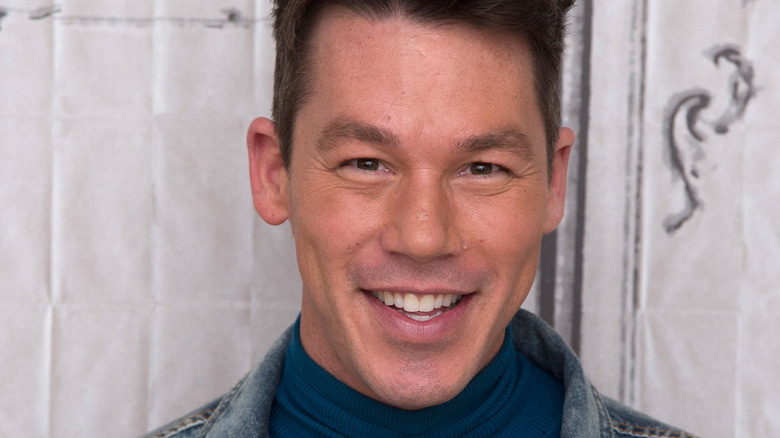 Dave Kotinsky/Getty Images
After finding so many luxurious homes for his clients on his HGTV show "My Lottery Dream Home," it took David Bromstad quite a while to locate a house that fit his own tastes. In an interview with HGTV, Bromstad says, "I had decided that I was going to live [in Orlando] but I was going to do it correctly. I wasn't going to rush into anything. I wasn't going to do anything emotional." Because of his self-described approach of being logical and responsible, it took him four years to find the right house, but now that he's discovered it, he doesn't regret waiting.
According to Velvet Ropes, the star designer purchased his five bed and four bath home in 2021 for $975,000, which was a bit over his initial budget. However, once he saw the property, he knew he couldn't pass on it. If you're searching for your dream home, you may benefit from following in Bromstad's footsteps by looking for the same two qualities he did.
Out of his comfort zone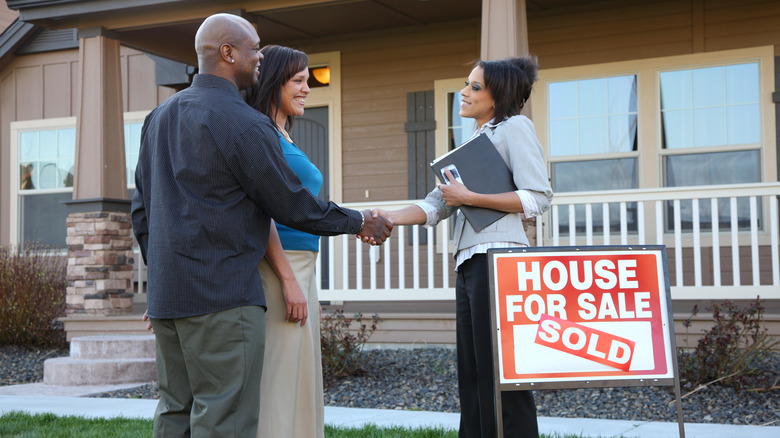 Lewkmiller/Getty Images
David Bromstad was holding out hope for a house that would hit him over the head, saying, "When a house hits you, it hits you, and I found a house and it hit me — hit me hard," per HGTV. As he describes it, "It's such a special and unique place, and every time people come in, the vibe here is so cool and chill. It's a great entertainer's home, and I love to entertain and I love to have people over, and the backyard is fantastic."
What helped him discover a home with all of these amazing qualities was allowing his realtor to find unique properties. In an interview with Realtor.com, Bromstad says, "I gave the reins over to my wonderful friend and real estate agent, Edward. I told him, 'Show me some houses. I know you're going to take me out of my comfort zone. I'm not going to like you for it, but just do it.'" Ultimately, this led to Bromstad finding the house of his dreams. The advice here is clear: Don't be afraid to look at properties that seem outside the scope of your normal tastes; you might be pleasantly surprised with what you find. 
Move-in ready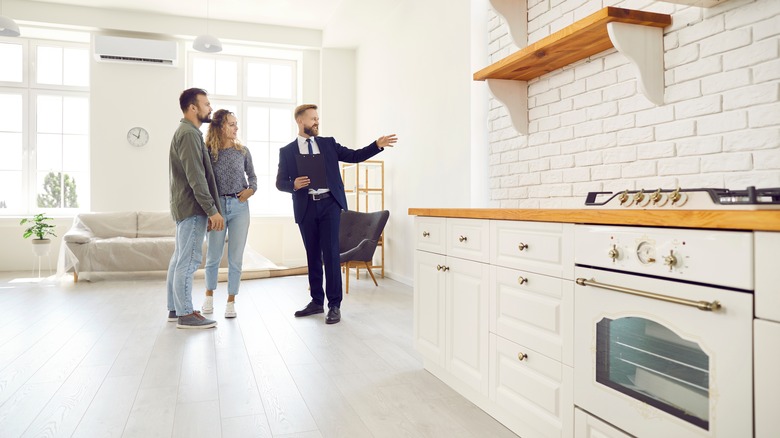 Studio Romantic/Shutterstock
The second thing David Bromstad held out for was a home that could be occupied immediately, and that's exactly what he found. According to Velvet Ropes, many of the rooms were updated just a few years prior to him purchasing the property, including the bathroom in 2017. In the interview with HGTV, Bromstad says, "I really wanted something that was move-in ready; that I didn't have to do a lot of work [to]." One of the reasons for this is his nonstop schedule. "The network said, 'You're going to be really busy the next few years, so do you want to live in a house that needs to be completely gutted?' and I was like, 'No, I don't,'" he explains.
When searching for your own home, determine whether or not you have the time and energy to go through a whole renovation, and if you don't, try to find a move-in ready property. At the same time, just because your home is updated doesn't mean everything is perfectly in line with your style, Bromstad reminds readers. "Of course, I'm going to put my spin on it," he says. "It could have been brand new and I'm still going to tear some things down or paint things or, you know, do something structural."