New Home Construction Fell Drastically At The End Of 2022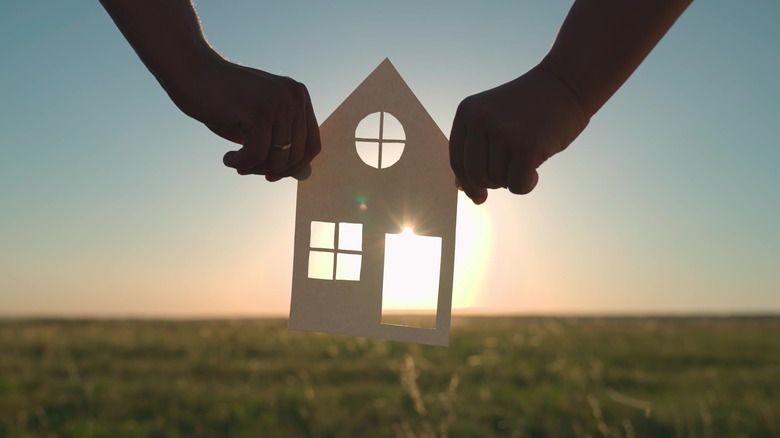 Zoteva/Shutterstock
Is now the time to buy a home? A consideration of current market conditions could provide some insight into what others think of buying or building right now. A number of factors contribute to the health of the housing market, including new home starts or housing starts. Investopedia notes that housing starts refer to the onset of residential construction.
Investors track the number of housing starts on a month-to-month basis, which can be quite varied and volatile depending on the time of year and other factors. However, a long-term look at the trends in new home construction can provide insight into whether or not it's a good time to buy or sell. It can also provide insight into whether home builders are willing to spend money to begin new housing communities and projects, which is often a direct reflection of what they believe is to come within the real estate market. An increase in housing starts could signal demand and growth, so what about the current downturn?
December 2022 home construction fell significantly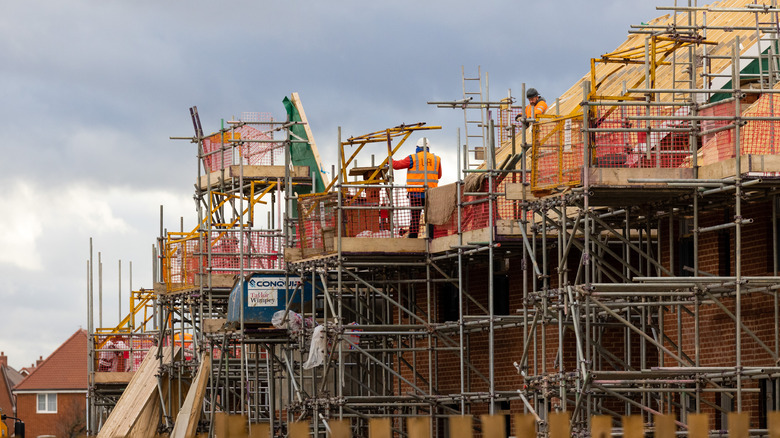 Bloomberg/Getty Images
The U.S. Census Bureau, which tracks housing starts, reports that 1,382,000 housing starts occurred across the U.S. in December of 2022. That is 1.4% under November housing starts and marks a five-month low. More significantly, it was down 21.8% from the same time in 2021, at which point there were 1,768,000 housing starts. 
Data from MarketWatch shows that even though construction of single-family homes rose by 11.3%, the drop in multi-family properties, which accounted for 463,000 projects, was significantly greater at 18.9%. Also notable from the data is that future home construction permits were down by 1.6% in the month of December. That is the lowest level permits have been since May 2020 and is important because it can signal what's to come next in the industry. Buying a home now or building one could still be profitable, but the industry continues to remain in a stage of flux thanks to inflation and mortgage interest rates.