For The First Time In A Year, Homebuilder Sentiment Is Trending Up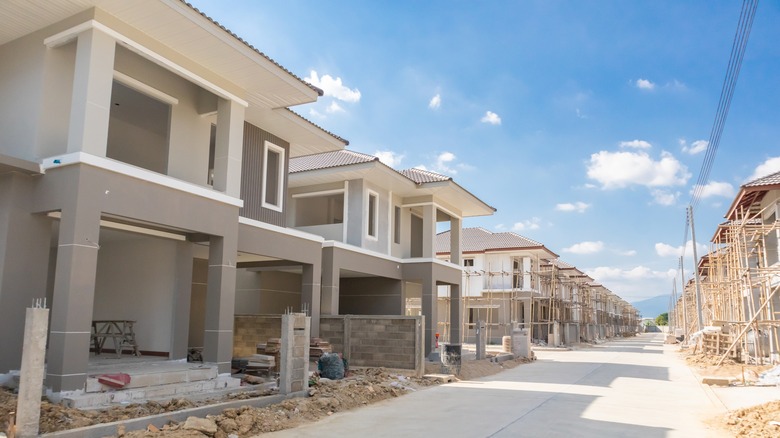 Kwangmoozaa/Shutterstock
If you're planning to buy a home, you could be thinking about building instead of buying an existing property. To do that, you need to find a home builder that's actively developing communities and taking on new projects. If that new development in your community seems to have been put off for a while now, it may be because homebuilder sentiment hasn't been positive for some time. That is, home building companies haven't expected to see a lot of interested buyers with a positive outlook of the real estate market in their sector.
There are plenty of reasons for that including inflation and increasing interest rates. In December 2022, the number of housing starts, or homes that started the construction process, fell again and were down 21.8% from the previous year, according to data from the U.S. Census Bureau. Does that mean home builders are not available or pulling out of the market? Not exactly. Reports now show a significant shift in recent data that should give home buyers a bit of confidence.
Homebuilder sentiment is growing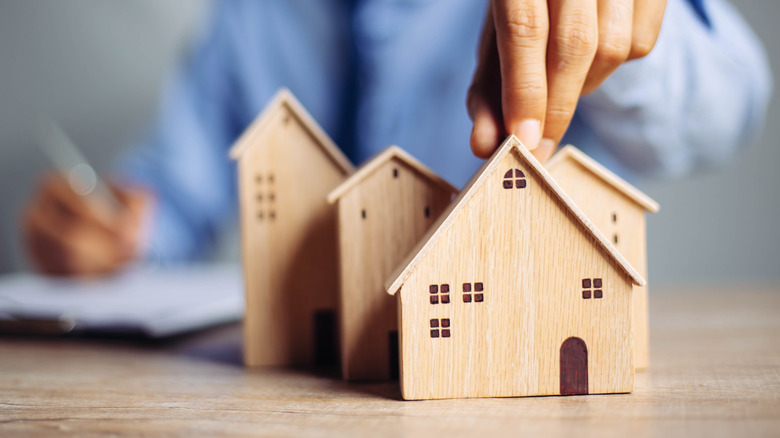 A_stockphoto/Shutterstock
New data from the National Association of Home Builders/Wells Fargo Housing Market Index shows that homebuilders are seeing more positive indications in the market, as reported by CNBC. The index, which gauges the views of homebuilders on the market as a whole, rose to 35, confirming a four point increase from the previous month. This is the first time in the last year that the index has had an increase in sentiment at all. While 35 still looms in the territory of negative sentiment (as does anything lower than 50), the small tick upward is a positive sign that more people are starting to feel comfortable about investing or buying a home.
To really understand the difference, consider that, in January of 2022, homebuilder sentiment ranked at 83, a vastly higher figure. If the positive increase holds steady, that could mean the index hit its lowest level last month, indicating a better view of the future. The report showed improvements in all components of the index including sales conditions in the market now, sales expectations for the coming six months, and the number of buyers seeking to purchase new properties.