This Is The Best City For First-Time Homebuyers In 2023, According To Zillow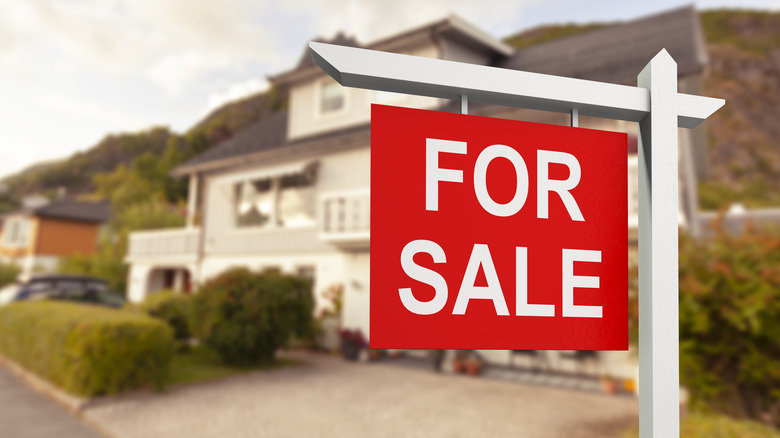 Billion Photos/Shutterstock
Looking to buy your first home in 2023? With all the possibilities that a new year brings, purchasing a home in a city that offers the greatest benefits for new homebuyers is ideal. A metro host with the most may present a vast selection of moderately priced homes, attractive activities within town, high job volume, especially among young professionals, and quicker commutes, per Forbes. Many top-ranked cities for house hunters have these characteristics, but the stats shift annually.
So, which city wears the crown in 2023? In recent years, many midwestern spots like Pittsburgh, Syracuse, and Toledo have been optimal areas for real estate rookies. And the trend continues as cities like Akron and Cleveland have made this year's top five, with Wichita topping Zillow's list. As the Air Capital of the World reaches the number one metro spot of the year based on its sensible monthly mortgage and rent prices, senior economist Orphe Divounguy states, "Although housing affordability is extremely challenging these days, some markets will be more hospitable than others for first-time home buyers," (via Zillow). While many housing markets currently feature comparable attributes of reasonable rents and low competition, Wichita, Kansas, is an ever-rising hub with plenty of options for house hunters.
Wichita is a novice homebuyer's dream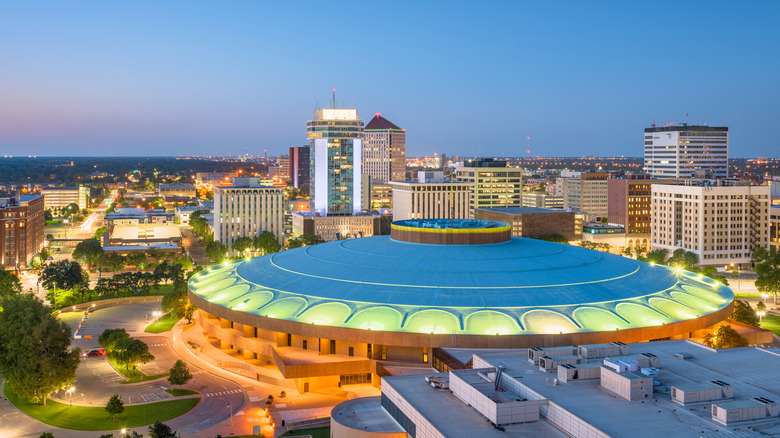 Sean Pavone/Shutterstock
With so many U.S. cities embracing renewal within the housing market, Wichita, Kansas, may offer first-time homebuyers some of the most positive purchase opportunities, like applying for small loans. Zillow notes that the city has one of the best rent-to-income ratios in the country. Additionally, Cowtown currently holds the highest inventory-to-buyer ratio at 22 to 1, thus making it easier for newcomers to discover listings with price reductions, particularly for single residents.
Which neighborhoods should you peruse? Whether you're a growing family or living on your own, there are several great neighborhoods within "Doo-Dah" that are located within or are only minutes of the vibration of the downtown. According to Niche, College Hill, Courtland, and Village currently make up the top three, with the surrounding districts of Crown Heights, Forest Hills, Rockhurst, and Sleepy Hollow to follow. For a more suburban atmosphere, Valley Center is a great option on the fringes of Wichita, yet only a 20-minute drive north of town.
Exploring historic Cowtown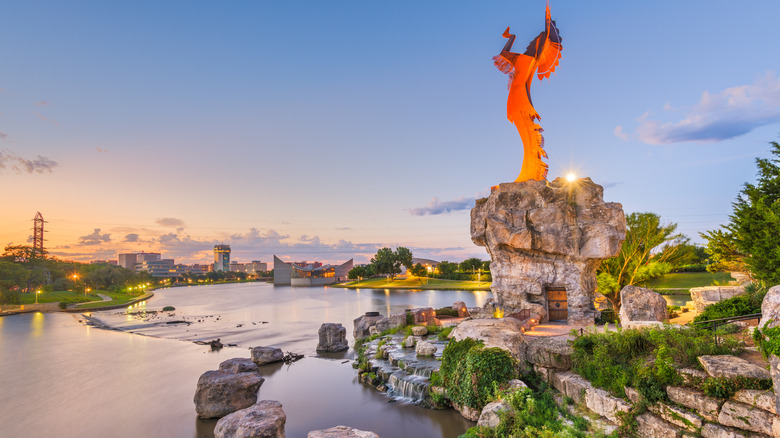 Sean Pavone/Shutterstock
The largest city in Kansas, Wichita became well-known as a cattle driver destination in the 1860s and the center for aircraft production in the early 20th century (per Visit Wichita). Amidst your home search, Wichita is filled with versatile American history. The metropolitan landscape showcases a variety of historical museums, theaters, parks, and event venues, including the Century II Performing Arts Center, Sedgwick County Zoo, and the Kansas Aviation Museum. Also, home to the highly engineering-focused Wichita State University, there's a college-town vibe either on campus or with the adjacent areas of Fairmount, Matlock Heights, and Power.
With the Arkansas River flowing on dual sides through the downtown, the urban-plain environment features the more centralized Riverside district with Oak Park, Botanica, The Wichita Gardens, Arthur B. Sim Gold Course, Exploration Place, and the Wichita Art and Old Cowtown museums. Further north is the more suburban North Riverside and Benjamin Hills, and to the south is the eclectic South-Central region, one of the oldest parts of the city that sits along the east bank of the river.