What To Know About Builder Incentives When Buying A New Construction Home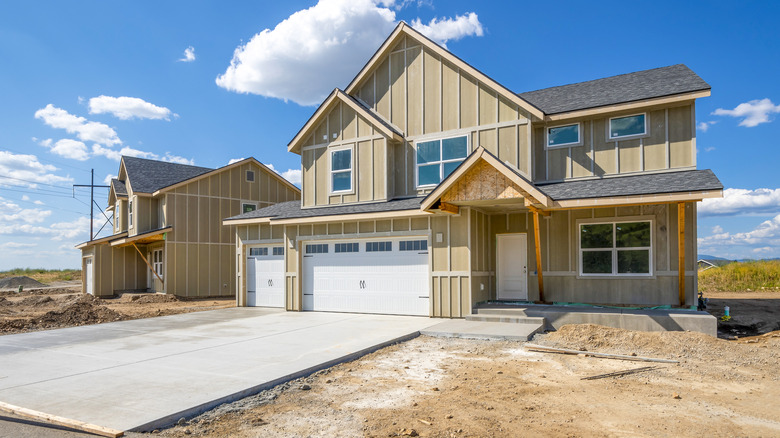 Kirk Fisher/Getty Images
A home is an expensive investment in one's future, but buying one can make for a stressful and tedious process. According to Investopedia, real estate market activity tends to slow down as prices increase, and potential buyers generally lose motivation to place offers since they're priced out. However, home builders need to sell the finished houses to earn back the money lost through construction costs and yield a profit. So, to help close deals on houses during a market slump, contractors use builder incentives.
According to Realtor, builder incentives are benefits that home builders offer buyers to motivate them to place an offer on a house they've constructed. Builders can provide these incentives at any stage of the construction process, Realtor states, but the rewards are most commonly offered after a home is completed. While builder incentives are meant to convenience homebuyers, they can sometimes leave them at a disadvantage, especially if not properly negotiated or thought of as an only resort. Let's explore the different types of builder incentives and review tips on navigating them so that you'll get the most out of a deal when searching for a new home.
Incentives come in many forms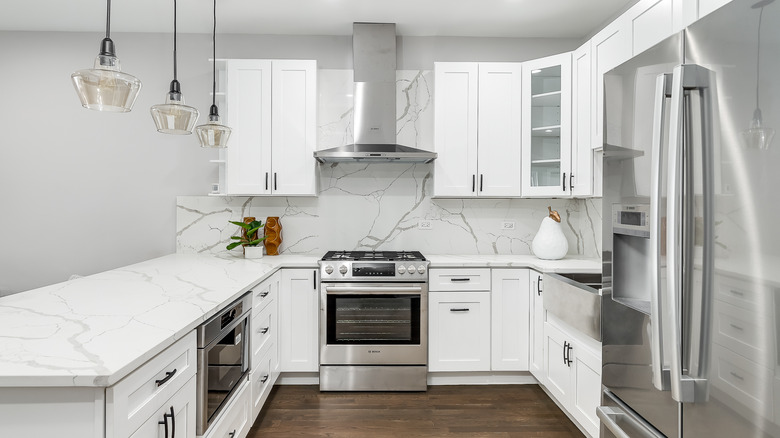 Hendrickson Photography/Shutterstock
Builder incentives can appeal to buyers in different ways, though the two most common advantages are cost reductions and physical upgrades to the home. According to Lowder New Homes, builders usually offer to knock off closing costs or strike up a personalized mortgage agreement with a partnering lender to drive a buyer into purchasing a home from them. These incentives could prove useful in a seller's market or during high mortgage rates and inflation.
Closing costs, a fee entirely separate from a down payment, are paid to lenders in exchange for offering a loan in the first place and can cost a buyer upwards of 6% of their mortgage loan, per Rocket Mortgage. Waiving this fee could alleviate stress for buyers and help the builders ensure that the deal will go through with little to no complications. Some builders will also pay for buyers' homeowner's association fees, property taxes, or initial mortgage payments, says New American Funding, to lighten homeownership's financial burden.
Upgrades come in several forms, too. Builders often add new appliances, flooring, cabinetry, or other amenities to attract potential buyers, New American Funding states. Lowder New Homes says this investment benefits all parties involved since builders increase their chances of selling houses, and buyers can enjoy new fixtures, all while increasing the value and equity of their homes.
Read the fine print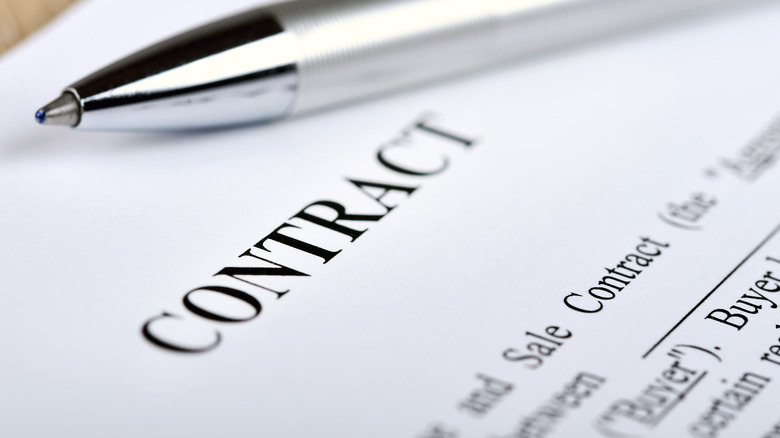 Florin Burlan/Shutterstock
While builder incentives are designed to benefit buyers in the grand scheme of the house-buying process, minute details of these rewards can go unstated, leading to confusion between parties. Realtor recommends asking for a list of offered incentives in writing to alleviate any chances of miscommunication when buying a house. Working with a builder's mortgage lender can be a prime example of this. Usually, the cost reduction that a contractor offers clients is only applicable when the buyer agrees to acquire a loan from the builder's lender of choice.
A buyer might find better deals or incentives outside a builder's network that they'd prefer to cash in on. While buyers are allowed to pursue alternatives to offered builder incentives, they should understand that sacrificing one incentive often results in sacrificing them all, says New American Funding. For example, a buyer intending to work with an outside lender may have to give up free or low-cost kitchen upgrades in the process. Realtor advises buyers to weigh all their options before deciding on builder incentives.
Don't be afraid to negotiate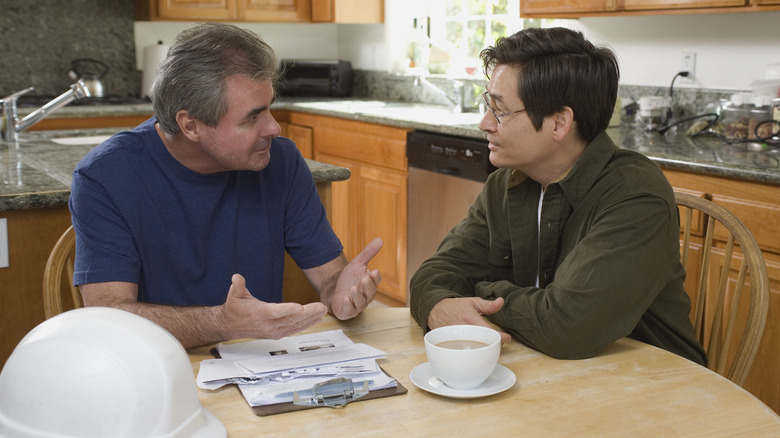 Jupiterimages/Getty Images
Negotiations are commonly seen in real estate, and builder incentives are not exempt from this. Builders are usually willing to work with potential buyers when arranging deals since contractors like to complete a project as early as possible, per Realtor. Jovio says that builders' main incentive in selling a newly constructed home is earning a sizable profit. Because of this, they are often wary about lowering a house's price after an asking amount has already been established. While contractors may not be willing to come down on a home's price, other incentives, like interior upgrades or closing cost waivers, may be easier for buyers to negotiate.
HomeLight recommends asking builders for new or revised incentives regardless of their stances because mentioning negotiations usually don't risk jeopardizing the deal. Realtor says that builders usually refrain from advertising a complete list of incentives for certain houses, leaving buyers to ask contractors about them directly. HomeLight says to request customizing details for the interior of homes still in construction, like asking for specific flooring to be installed. If a house is mostly complete, however, buyers can ask for cost-saving incentives instead. Shopping around for the best mortgage loan is also a form of negotiation, according to Jovio. Although builders typically prefer working with partnering lenders, they may be willing to match an offer found outside their network.