The Design Trend HGTV's Chelsea DeBoer Can't Get Enough Of - Exclusive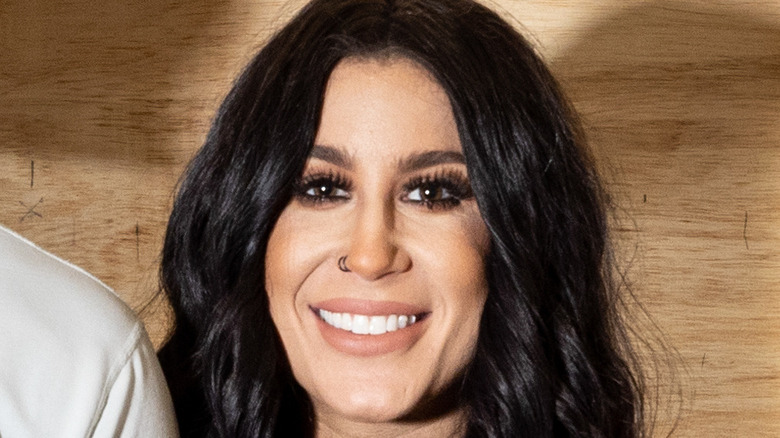 Before she made her way to HGTV, Chelsea DeBoer had already become a household name thanks to her longtime stint on MTV's "Teen Mom 2." After she and her husband, Cole, departed from the series in 2019, viewers rejoiced with the news that the fan-favorite couple would be returning to TV with their new show, "Down Home Fab."
While building their own dream farmhouse for their family, Chelsea and Cole realized their affinity and talent for renovation and design, prompting them to start their own renovation business in their hometown of Sioux Falls, South Dakota. Now taking on clients of their own, the duo is back in a whole new way — and they are excited to show fans what they have been up to since last seen on TV. With Cole heading up the construction, Chelsea's bold and innovative design plans help bring each space to life. "Down Home Fab" documents the couple's new adventure and showcases their beautiful work while giving fans a glimpse into their life on the farm with their four kids.
In an exclusive interview with House Digest, Chelsea DeBoer shares her major design influences and reveals the trend she's obsessed with right now.
Rustic meets modern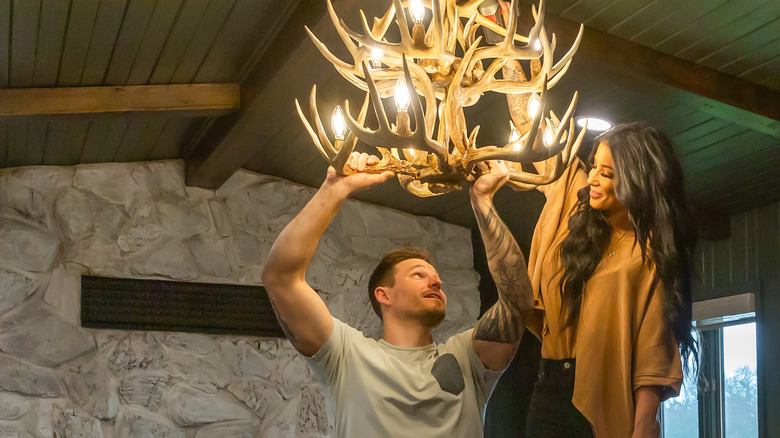 Chelsea DeBoer says she likes to get to know her clients before renovating their space in order to pick up on their personal design tastes and preferences, but when it comes to DeBoer's own design aesthetic, the title "Down Home Fab" seems appropriately fitting. "It's a mix of rustic and modern," she says about her preferred aesthetic. "I refer to it sometimes as South Dakota glam, because it is a lodge-y feel. I like to feel cozy and warm in my home. We've always got a cowhide thrown in there, and we've got antlers all over our house, so we call it a South Dakota glam."
She adds that she is getting a lot of design inspiration right now from dark, moody, monochromatic color trends. "I am so into painting anything and everything black," she says. "I love a full monochromatic room, a black room. It looks so sleek and awesome, but I am also loving a lot of the darker wood tones that are coming in and mixing those together. It's so good."
Watch Season 1 of "Down Home Fab" now on HGTV and discovery+, with new episodes airing every Monday.