Why Mortgage Buydowns Are Increasing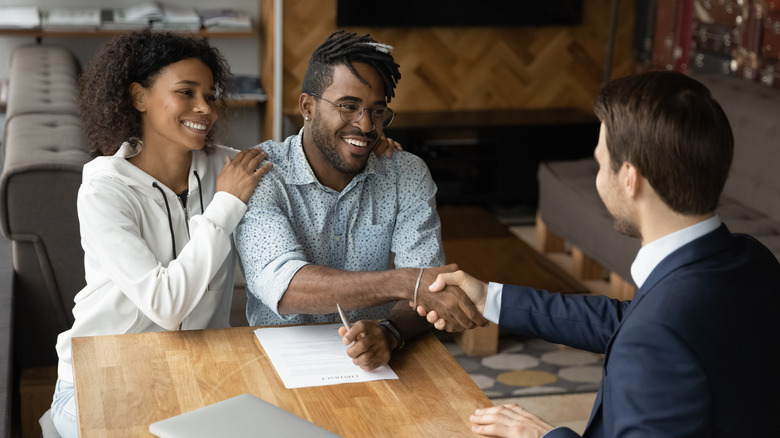 fizkes/Shutterstock
Last year, consumers wishing to purchase a home struggled as they faced astronomically high sale prices, a very competitive market, and depressingly low housing inventory. As a result, many gave up and sat back, watching the real estate market from the shadows as they waited for the perfect time to jump back in — and now might be that time. According to Reuters, home sales fell for 11 straight months in a row in 2022, dropping 17.8% by the end of the year. 
As a result, sellers may now have to take on the responsibility of creating a more favorable market to attract buyers. For example, NAR Chief Economist Lawrence Yun told Reuters that "markets in roughly half of the country are likely to offer potential buyers discounted prices compared to last year."
Additionally, mortgage buydowns are also being floated, potentially offering buyers some breathing room per Bank Rate. However, not everyone knows about this incentive or why it has become such a popular selling point.
Sellers quickly losing leverage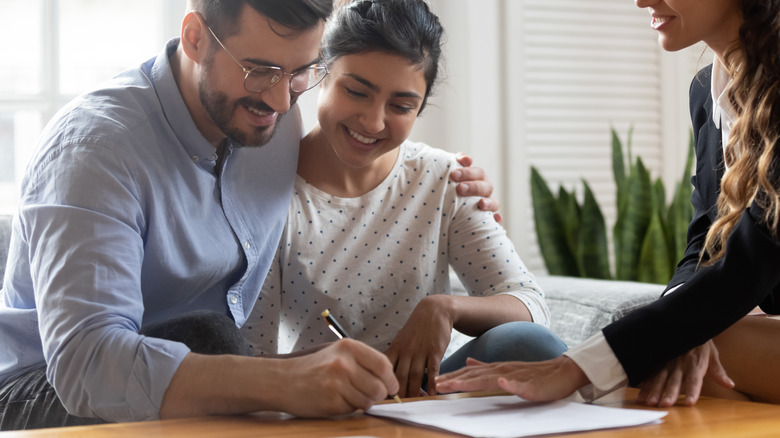 fizkes/Shutterstock
According to USA Today, sellers no longer have the competitive leverage they once had due to high interest rates and the resulting diminished demand for housing. As such, mortgage buydowns are making a comeback. "Sellers don't want their houses to sit on the market," Bud Kawa, a Detroit-based realtor at Brick and Stone Real Estate, noted to USA Today. "They are willing to help out buyers more than they were in the last year." Experts indicate that 42% of home sales obtained concessions in the fourth quarter — the highest rate since July 2020. 
To that end, buyers should be aware of different types of mortgage rate buydowns. First is the 1-0 buydown; this option decreases the contract interest rate by 1% in the first year of the loan. The second is the 2-1 buydown; this option decreases the rate by 2% in the first year and 1% in the second year. The rates then return to normal by the third year. The last option is the 3-2-1 buydown; this option decreases interest rates by 3% in the first year, 2% in the next year, and 1% in the third year.